Lincoln, Nebraska has not been the traditional home of one-and-dones or high-profile recruits in years past, but Bryce McGowens is looking to change that.
As the No. 28 recruit in the RSCI rankings, McGowens headlines a consensus top-20 recruiting class for head coach Fred Hoiberg's Nebraska Cornhuskers. McGowens selected the program after decommitting from Florida State in October 2020. He opted instead to join his older brother, Trey McGowens, who transferred from Pittsburgh to Nebraska after two seasons.
Bryce's arrival to the Nebraska program has made Lincoln a must-see stop on the scouting trail this season, and the early returns have been extremely promising. Through eight games, McGowens has averaged 18.5 points and 7.1 rebounds per contest while shooting 46% from the field. He has shouldered a massive workload to start the season, frequently taking turns running the offense alongside Arizona State transfer Alonzo Verge Jr. With Trey suffering a foot injury that's expected to keep him out 6-to-8 weeks, we have seen Bryce take on an even bigger responsibility. His ability to carry a large offensive workload is what makes the younger McGowens so special.
BasketballNews.com Sr. NBA Draft Analyst Matt Babcock detailed his thoughts on McGowens:
"The most noticeable aspects that pop out about Bryce McGowens as a prospect are his terrific positional size for a guard at 6-foot-7 and his potential to score at three levels, while also being able to create off of the dribble. He seems to have a bit of a quick trigger, so improving his shot selection is something that I'd like to see him address. However, with proper coaching from former NBA player Fred Hoiberg and his staff, I expect him to continue to improve throughout the season. McGowens' potential to develop into a versatile NBA-level scorer is very intriguing. He is a prospect that I am excited about, and I certainly look forward to monitoring his development."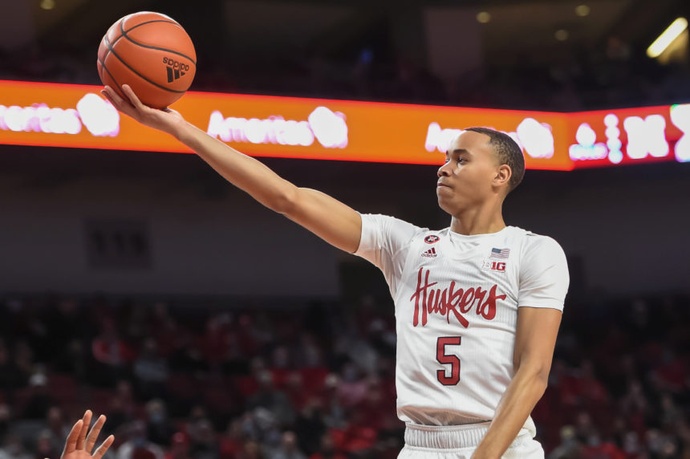 Athletic success was seemingly in the cards from the word "Go" in the McGowens family, as athletic prowess runs throughout the family tree. Bryce and Trey's mother, Pam, was a basketball player at Western Carolina, and now is the women's varsity head coach at her alma mater Wren High School in Piedmont, South Carolina. Their father, Bobby, played football at Clemson before transferring to South Carolina State as a dual-sport athlete in football and basketball, and he now works as a principal and basketball coach. The family ties extend all the way to the youngest McGowens sibling, Raina, who is a Class of 2024 guard at Wren.
In an interview with the Greenville News, Pam stated: "Bobby and I never said, 'This is what you're going to do because mom and dad did it,' I think just us being coaches, they were those gym rats and became interested in the sport. They fell in love with it."
Bryce began his high school career at Wren, too, before eventually transferring to Legacy Early College (SC) to finish his prep career. During his senior year, McGowens was named the 2020-2021 Gatorade Player of the Year in South Carolina, joining Josiah-Jordan James, Aaron Nesmith and P.J. Dozier as one of the recent recipients of the award. He was also named to the Jordan Brand Classic roster, but the event was not held due to the COVID-19 pandemic.
If the beginning of this season has been any indication, there will be more accolades and recognitions on the horizon for Bryce McGowens. The Nebraska freshman will continue to be a player to track as we progress towards the 2022 NBA Draft.
Bryce McGowens is currently ranked No. 25 on the BasketballNews.com 2022 NBA Draft Big Board.