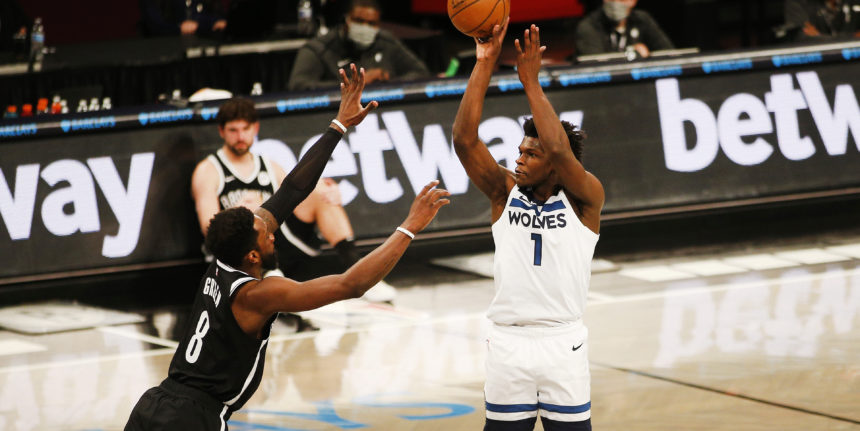 Wolves-Nets postponed due to civil unrest, game could be played Tuesday
Monday night's game between the Brooklyn Nets and the Minnesota Timberwolves has been postponed due to civil unrest in the City of Minneapolis, according to The Athletic.
The Timberwolves-Nets game tonight has been postponed in wake of police shooting of Daunte Wright in Minnesota, sources tell @TheAthletic @Stadium.

— Shams Charania (@ShamsCharania) April 12, 2021
ESPN was the first to report that the game may be postponed.
ESPN reporting w/ @Malika_Andrews: In aftermath of a police shooting that's caused unrest in Minneapolis, conversations are ongoing about the possible postponement of the Nets-Timberwolves game tonight. The Twins-Red Sox game has been postponed. Decision expected this afternoon.

— Adrian Wojnarowski (@wojespn) April 12, 2021
Over the weekend, a police officer shot and killed 20-year-old Duante Wright in Brooklyn Center, a suburb of Minneapolis. The police explanation included that the officer mistakenly discharged a single shot from her gun, killing Wright, instead of using her taser during a traffic stop.
The Minnesota Twins were set to play the Boston Red Sox in MLB action on Monday night at Target Field, which is next door to Target Center, and that game has been postponed. According to ESPN, the NHL game between the Minnesota Wild and St. Louis Blues may be postponed as well.
According to ESPN, the game could be made up on Tuesday night.
The Nets-Timberwolves could be played on Tuesday in Minneapolis, sources tell ESPN. Nets play in Philadelphia on Wednesday; Timberwolves host Bucks on Wednesday.

— Adrian Wojnarowski (@wojespn) April 12, 2021