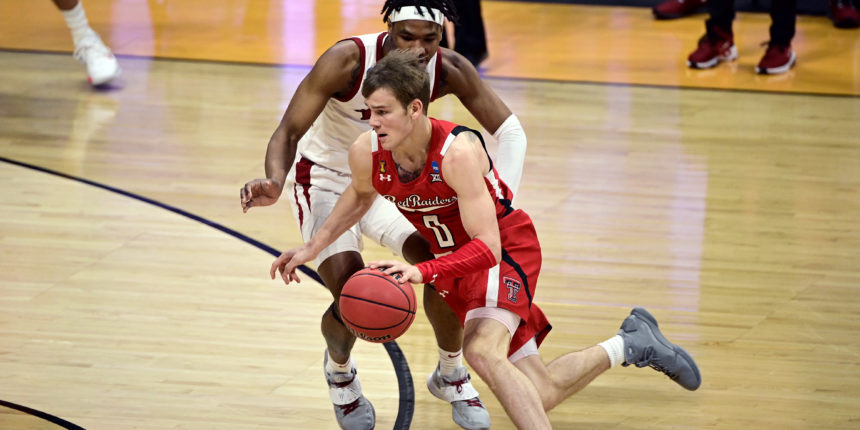 With Exhibit 10 and two-way deals, undrafted players have many options
The NBA Draft is the culmination of years of scouting, and it all happens very quickly.
Sixty players celebrate the fact that they are a team's priority, albeit to varying degrees. But what about the guys who go undrafted? They have very big decisions to make in a very small amount of time, and the wrong decision can derail their goal of playing in the NBA.
That paints an overly negative picture, though. While there are certainly more failures than there are successes, there are plenty of examples of undrafted players performing exceptionally well in the NBA. Hall-of-Famer Ben Wallace and NBA champion Avery Johnson went undrafted, as did former New York Knick John Starks. Fred VanVleet and Christian Wood — two promising, modern-day studs — were also undrafted.
But the path from undrafted rookie to established player is a hard one, and it varies dramatically from one player to the next. Some luck out and latch on to a team almost immediately thanks to a strong performance in the NBA's Las Vegas Summer League or in training camp (or both), while others build support among front offices via strong play outside of the NBA for weeks, months and sometimes years.
Either way, undrafted players are faced with very tough decisions, and it is mostly money that complicates it. In a vacuum, remaining in the U.S. — where they can learn a pro-system, receive top-notch training and remain in contact with NBA personnel — is ideal. But most guys find that it's simply more lucrative to play overseas. Foreign leagues like the EuroLeague, China's CBA and Australia's National Basketball League all pay significantly better than the G League. And with well-staffed front offices, technological innovations and stronger competition overseas and elsewhere, it's easier than ever to remain on the radar of NBA front offices.
But there are very real drawbacks. For some, traveling overseas for months on end and being away from home is a non-starter. And that's just addressing home sickness and/or family challenges here in the U.S. There are also language barriers, new customs, transportation challenges and new training regimens. And that's before we get into the limitations on Americans (as well as all other foreigners) playing overseas.
Most foreign leagues restrict the number of foreigners signed to each team, limiting the opportunity to the best-of-the-best. For example, the EuroLeague and the CBA allow a maximum of two foreign-born players on a roster at any given time.
But while remaining in the U.S. on a G League contract may not be the most rewarding idea in the realm of one's wallet, for many, relatively new innovations and mechanisms in the NBA's collective bargaining agreement — like Exhibit 10 contracts and two-way contracts — have created viable alternatives for undrafted rookies who may not be sold on playing overseas.
Ultimately, Exhibit 10 deals and two-way contracts were written into the collective bargaining agreement for teams to maintain the rights of non-roster players while allowing players to be paid for remaining under the control of an NBA team.
But there's a catch, teams can sign only have six players signed to Exhibit 10 deals and two signed to two-way contracts at a time.
Exhibit 10 deals are essentially one-year, non-guaranteed minimum contracts with built-in clauses enabling teams to convert them to two-way contracts so long as the conversion takes place prior to the beginning of the regular season. Otherwise, players on Exhibit 10 deals become non-guaranteed minimum deals. Exhibit 10 deals also feature bonuses of between $5,000 and $50,000 that kick in if the player is waived and they report to the team's G League affiliate for at least 60 days. They are particularly useful between the draft and the start of the regular season, enabling teams to determine if they want to pursue a longer-term agreement (like a two-way deal) with a player. Only teams with a G League affiliate can utilize Exhibit 10 deals, meaning Denver, Phoenix and Portland cannot.
Two-way contracts allow players to earn as much as $449,155 (as of 2020-21 season), but players on two-way deals can appear in a maximum of 50 games in a given season with an NBA team. Once a player plays 50 games, he must be sent back to the team's G League affiliate for the remainder of the season or the NBA team must covert his contract to a standard NBA deal, which requires an open roster spot.
Both Exhibit 10 deals and two-way contracts are relatively new, having been introduced in 2017, and rules surrounding both have been already re-worked a few times.
Still, these deals appear to be working exactly as intended for the 2021 draft class.
In the few days since the 2021 NBA Draft, 54 undrafted rookies have already signed contracts with NBA teams, including Daishen Nix (G League Ignite) and Mac McClung (Texas Tech). Of all the undrafted rookies who have signed deals, 23 are Exhibit 10 deals and 10 are two-way deals. The remaining 21 are either summer league deals or deals for which additional details have not been released.
For a better idea of what the deals might do for the league, we can simply look back and gauge how they've worked so far. Granted, it's a small sample size, but since 2017, two-way deals have paved the way for the success of Duncan Robinson, Lu Dort, Chris Boucher and Alex Caruso – all of whom went undrafted in their respective draft classes.
Undrafted rookies have more resources to help them succeed than ever before. If they are open becoming an expatriate and living in a new country, going overseas is still a viable option. If they want to remain stateside, though, there are some new, fairly lucrative options.
But whichever route a particular prospect prefers, there are simply more of them than there were as recently as a few years ago. And more options should translate into more talent — and that's good for everyone involved.