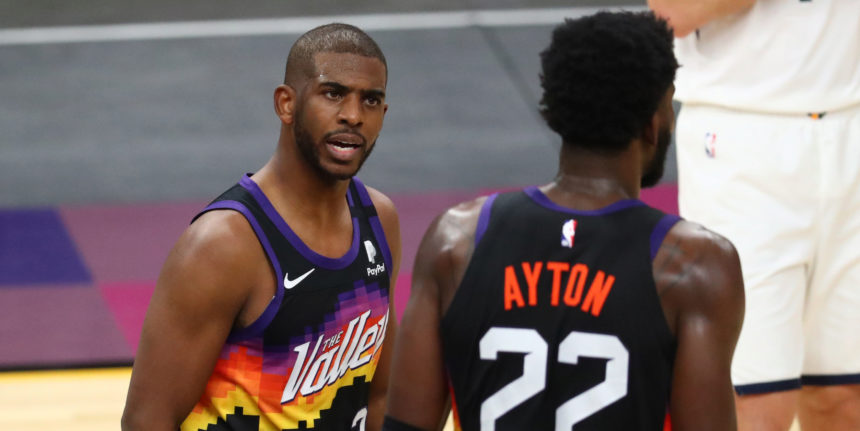 Roundtable: Which active NBA player will make the best coach someday?
In BasketballNews.com's latest roundtable discussion, we asked our staff the following question:
Which active NBA player would make the best coach someday?
Nekias Duncan: I think it has to be Chris Paul. His IQ is insane, he's a tremendous leader, and he has plenty of experience calling out sets on both ends. Heck, he already runs camps. It should be a pretty easy transition for him, if he ever wants to do it.
Alex Kennedy: Every offseason, the NBA does an annual GM survey where they ask executives a bunch of questions about the upcoming season, and they always ask this. Over the years, the GMs have made some good calls; for example, they correctly predicted that Steve Nash and Chauncey Billups could become solid coaches someday. This year, their pick was Chris Paul (who received 36% of votes). Rajon Rondo (29%) was their runner-up, followed by Udonis Haslem (7%) and Garrett Temple (7%). Paul is the obvious choice, but Haslem and Temple were the first names that popped into my head. Haslem has basically been a well-paid assistant coach on the Miami Heat in recent years, and players really respect him. Temple has an incredible basketball IQ and he's known for being a terrific leader, plus he has a ton of relationships with players, coaches and executives around the NBA. After Troy Brown Jr. was traded to the Chicago Bulls recently, Temple told me that he was excited to take Troy under his wing, sharing some veteran tips with him and working on his defensive angles. Haslem and Temple seem more likely to take on a coaching gig than Paul, but all three would probably thrive.
Spencer Davies: When you think of the great cerebral minds in this league, the first man that comes to mind is LeBron James. Seriously, just listen to him replay scenarios and situations that happened verbatim. However, he's already shot down the idea of any coaching future. Chris Paul is definitely up there, just for the sheer fact that he can process things mentally probably better than anybody else in the NBA. Harrison Barnes seems to fit the bill as well. Something that's pretty common, though, is players who aren't exactly in the spotlight nor have the flashiest numbers during their career turning into top-tier leaders on the sidelines. So because of that, I'll go with two role players who could be solid coaches: Garrett Temple and Matthew Dellavedova.
Jonathan Concool: Knowing that the high-profile players usually don't pursue coaching in their post-playing career, I'm going to go with Jared Dudley. The 35-year-old has played 14 seasons and is currently on the Los Angeles Lakers, though he is currently sidelined with a torn MCL. Even when healthy though, Dudley hasn't seen the floor much, as the value he provides goes beyond on-court statistics. The Lakers coaching staff has praised Dudley for the leadership and basketball knowledge he brings to the team, and I think he could transition to some sort of coaching role when he retires.
Moke Hamilton: Being successful as a coach is just as much about having the requisite personality traits as it is about knowing the game. This question is also really one that should be answered based on personal experiences with a player and/or having relationships with guys who have shared a locker room with him. So without knowing every player in the league well, for me, the answer is Ed Davis. Davis has never really been a household name, so to speak, but I got to know him well during his time in Toronto and Brooklyn. You never find him without his iPad mini. He's always studying. He's taken a number of younger players under his wing, and strikes an excellent balance between challenging guys and teaching them. Years ago, I recall one of his understudies telling me that Davis has everything he needs to be a head coach, and I second that sentiment. There's a reason he's always able to find a job in the league.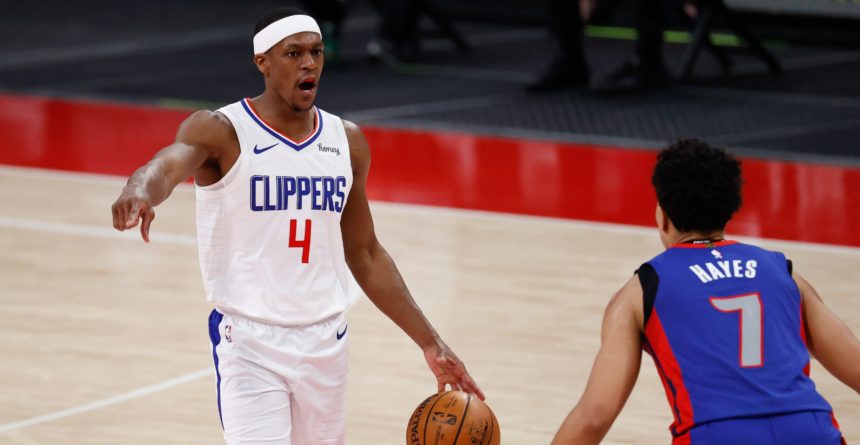 Mark Gunnels: Give me Rajon Rondo. First he was groomed by the likes of Paul Pierce, Kevin Garnett, and Ray Allen at an early age and now he's widely recognized as one of the best floor generals of this generation.
Ethan Fuller: I think Kyle Lowry brings everything you could ask for in a potential NBA coach. He has loads of playoff experience, including a championship run, and has always shined the spotlight away from himself and made his teammates better. Lowry's energy and I.Q. have manifested on the court. I've also never heard a bad word about him as a person. He'd be an ideal mentor, tactician and leader once his playing days are over.
Jannelle Moore: Draymond Green would make the best coach in the future because his approach to the game is so cerebral. Think of how he makes his impact. His attention to detail is incredible, and he knows exactly how to pick apart defenses with his playmaking and how to disrupt offenses. And he'd be able to disseminate this information in a way that his players can comprehend.