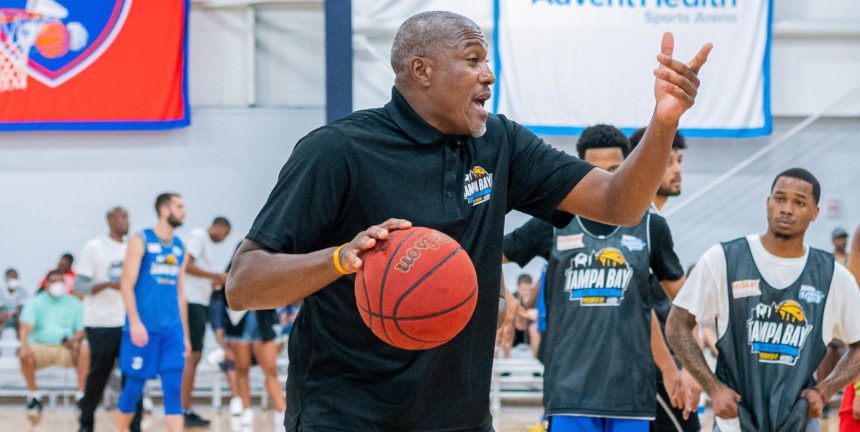 What it was like coaching at the inaugural Tampa Bay Pro Combine
Damn, it feels good to be back.
I had a lot of thoughts while I was holding my first practice with my team at the Tampa Bay Pro Combine earlier this month, but the main one was just that I truly missed being on the sidelines, shouting out instructions and hearing the familiar sound of the ball bouncing and sneakers squeaking.
The fact that I was doing it in a setting that allowed some guys who maybe flew under the radar a bit to get exposure made it even more rewarding — especially after my team ended up going undefeated and winning the championship at the four-day event.
For a lot of guys, making it to the NBA has as much to do with exposure as it does talent. You could be one of the most gifted players out there, but if nobody discovers you or sees you play, it won't make a difference. There's why events like the Tampa Bay Pro Combine are so valuable — they serve as another avenue for players to be seen.
Taking a step back for a second, even though the G League is starting to provide some competition for the NCAA, Division I basketball is still the primary farm system for the NBA. The European leagues get a lot of attention now, too, and that will only continue with Luka Doncic dominating the NBA.
But for players who don't get that many minutes in college or who go overseas and have a tough time, at least historically, there haven't been many opportunities for them to showcase their talents. The NBA has its own draft combine, but it's invitation-only.
In recent years, the Portsmouth Invitational Tournament — held in Portsmouth, Virginia — has become a very popular event because there have been some really talented players who went "undiscovered" through those traditional platforms, then broke through at Portsmouth and ended up having long, successful careers in the NBA. Of those guys, Jimmy Butler is probably the biggest success story, but Derrick White, Richaun Holmes and James Ennis are other current players who join a long list of guys who played at Portsmouth.
Because of the pandemic, Portsmouth was canceled for the second consecutive year, so that created a huge void for some of those lesser-known players. In that respect, the Tampa Bay Pro Combine was a really good look.
I took pride in knowing that.
So yeah, it felt good to be back, in more ways than one.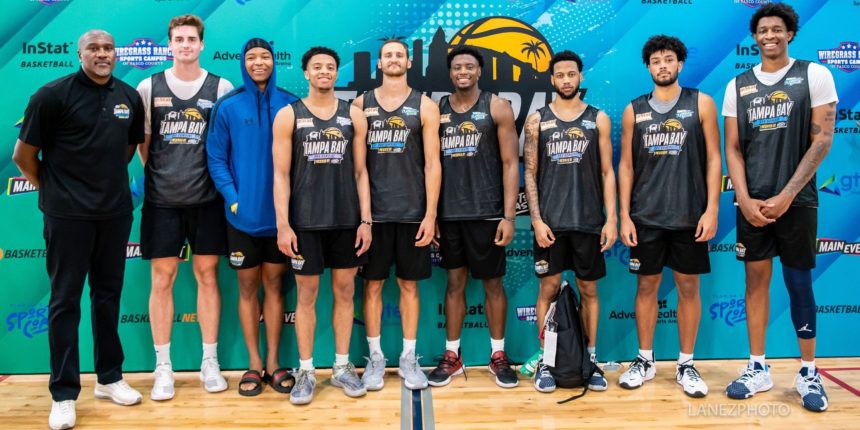 I landed in Tampa on Wednesday and got a copy of my roster. I immediately began pulling clips of my players and doing some scouting to understand their strengths and weaknesses. When we held our first practice on Thursday, I told them, straight up, that I came to Tampa to win and that I wasn't going to accept anything less than winning attitudes and winning mentalities from my team. Some guys might think that a relatively small combine, especially one in its first year, is going to be fun and games. I learned a long time ago that you can't approach anything like that, because you just never know who's watching.
At the end of the day, when you decide to become a pro player (or a coach for that matter), everything you do and every positive or negative experience you have becomes a part of your resume. For a lot of the players on my team, this would be their only chance to showcase their skills to the scouts and agents that attended the event.
I asked them all a simple question…
"How do you want to be remembered?"
Fortunately, even though we were only together for a few days, I got my team to buy in to my message. It was a good group of young guys, and I was appreciative of the opportunity to be their coach and help them get a little bit of glory.
We played four games, one went to overtime and one went to double-overtime. And you know what? We walked away undefeated and as champions. From a personal standpoint, the experience was rewarding. And just based on the joy I saw on my players' faces, I think the same can be said for them.
Hopefully, years later — no matter where their careers take them — they'll always look back at Coach Posey and consider me an ally who helped teach them some valuable lessons about winning. That's my hope.
Playing in the NBA and serving as an assistant coach, I've seen and heard about a lot of players and the individual paths they took to get to the league. Some guys go to well-renowned collegiate programs and get the exposure they need to become first-round draft picks, while others take a longer path — playing elsewhere and earning themselves an opportunity in the league.
Back in 2013, in one of my first coaching opportunities, I coached one of the teams at the NBA D-League tryouts in New York (it was still called the "D" League back in those days), and, similar to Tampa, my team there also ended up going undefeated and winning the championship.
Years later, while I was an assistant coach with Cleveland, one of my former players showed up at a few games at both Madison Square Garden and Barclays Center and would call out to me from the stands, either before or after the game, or even during halftime.
"Coach Posey. Coach Posey. Remember me? I was on your team at the D-League tryout!"
Even all these years later, I'm so proud that I had a positive impact and helped give some of those young players — most of whom would never even make it to the NBA — a great experience through the game of basketball.
This game has given me so much and taught me so much about overcoming obstacles, being humble and always being prepared, and I think whether you work a traditional 9-to-5 job or you're playing pro ball, those are skills that can help you succeed in life, no matter what.
Being able to impart that wisdom on young men is one of the most rewarding things about the job, and that's one of the things that excited me most about participating as a coach at the Tampa Bay Pro Combine.
Truth be told, we need more events like this. The game of basketball has simply become too popular and is played all over the world. We need more channels for players to showcase their talents. The next Jimmy Butler is out there, somewhere.
For all we know, I may have just had the opportunity to coach him.