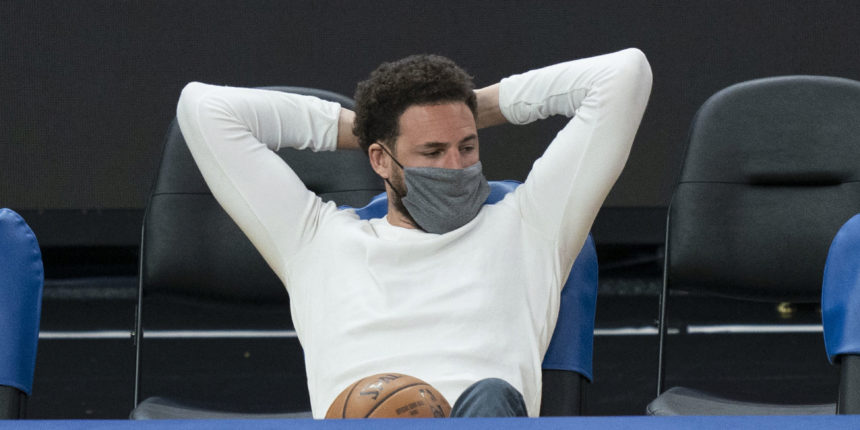 Warriors think Klay Thompson could return around January
Bob Myers said Klay Thompson can do a lot in camp, "just not contact, no 5-on-5." Said there will be a point -- "maybe January" -- where Klay will know he's ready. But it'll be a patient ramp up and a whole lot of scrimmaging, even high-intensity G-League practices before.
Source: Anthony Slate/The Athletic
ANALYSIS: Thompson's return is highly-anticipated for the Warriors, as he has not played in a game since the 2019 NBA Finals. However, it seems like this is still a rough estimate, and Golden State will play it carefully with the star shooting guard.