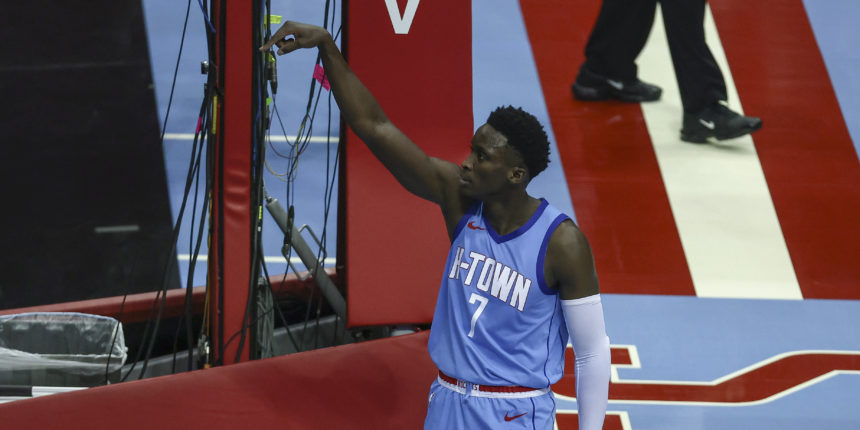 Warriors interested in Victor Oladipo
The Houston Rockets reportedly offered Victor Oladipo a two-year, $45 million contract extension recently, which he turned down, which may be a signal to the rest of the NBA that he's available via trade. While he hasn't been in Houston for very long, the two-time All-Star could be on the move again soon.
One team that is reportedly interested in acquiring Oladipo is the Golden State Warriors, according to The Ringer. The Warriors are currently in ninth-place in the Western Conference, and may need a bit more help to make the playoffs this year. Oladipo could come in and be that spark while he's motivated to earn his next contract as he will become a free agent after this season.
This season Oladipo has averaged 20 points per game while splitting his time between Indiana and Houston, playing nine games with the Pacers before he was part of the four-team blockbuster trade that sent James Harden to Brooklyn.