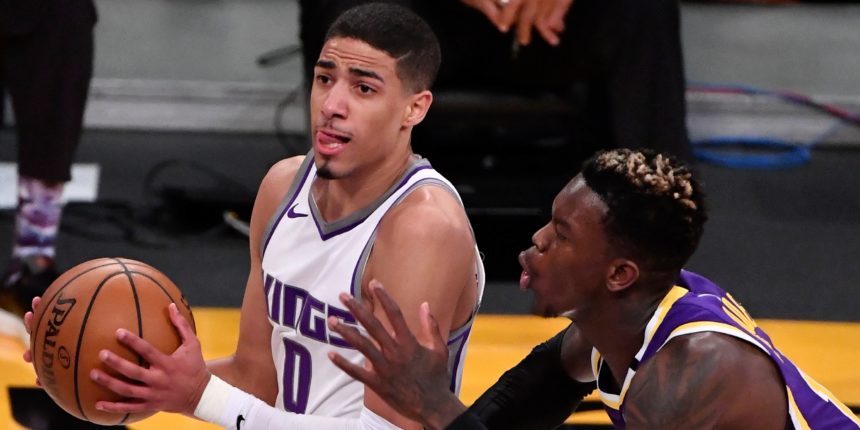 Tyrese Haliburton leaves game with knee injury, will have MRI Monday
Tyrese Haliburton left Sunday's game against the Dallas Mavericks with a left knee injury and will reportedly have an MRI on Monday.
Source: Tim MacMahon/ESPN
ANALYSIS: MacMahon did add, "There's initial optimism he might have avoided a serious injury, sources told ESPN's Adrian Wojnarowski." The Kings rookie limped to the locker room in the third quarter of Sacramento's 111-99 win over Dallas. Haliburton has been having a fantastic rookie season, averaging 13.0 points, 5.3 assists and 3.0 rebounds per game.