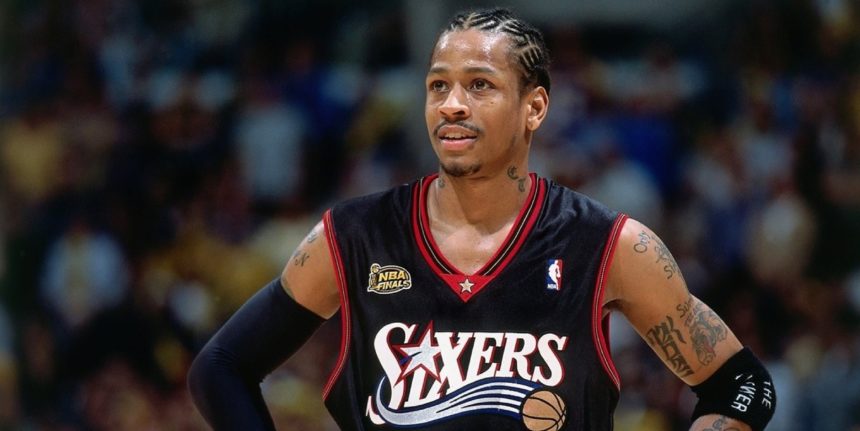 The time Allen Iverson paid a Celtics ball boy $2,000 to buy beer
The following article first appeared on BasketballNetwork.net:
Allen Iverson once sent a Celtics ball boy to buy $2,000 worth of beer. But he didn't exactly get his money's worth.
This happened in 2002, following the 76ers' first-round exit in the Garden. On his way to the locker room, Iverson stopped a Celtics ball boy and told him to buy as much Corona as he could for the team bus. Lucky for us, that ball boy was Chris Mannix, now a senior writer at Sports Illustrated. He told the story for SI's Off the Record.
"I take his money and probably pocketed some of it, and went up to the liquor store," said Mannix, recounting Iverson's words. "There is no liquor store inside the Boston Garden or across the street from the Boston Garden, so I take a hand truck all the way up Causeway Street to about a quarter of a mile, and took it and bought all the Corona I could."
As he was pushing the hand truck back to the Arena, a horde of Celtics fans started taking beer cases of the truck. By the time he got to the parking lot, Mannix still had enough Corona left. But then the Celtics players started coming out of their locker room.
"They are in a great mood," Mannix recalled. "They're like, 'Oh, we just won, we're advancing.' They start taking cases of Corona off the top."
By the time he entered the Sixers bus, Mannix was left with four cases of Corona.
"He goes, 'How many there are?' I go, 'Four.' He goes, 'That's what my money bought you? That's what $2,000 bought you?' I'm like, 'Yeah.' But Iverson left it at that," Mannix said."I think he was just in such a foul mood that he didn't really argue. As long as there was something on that bus for him, he took it."
Talk about overpaying for four beer cases. But at that point, Iverson didn't care. He took what he got and started to drown his sorrows. Is there anything else left to do following a playoff exit?
Mannix, on the other hand, got a story to remember. And lucky for us, we got to hear it.
Check out more articles from BasketballNetwork.net here.