The schedule for the FIBA ​​AmeriCup 2022, which will be played in Recife, Brazil between September 2 and 11, was announced by the FIBA ​​Americas Regional Office.
In the Group Phase four games will be played daily, from September 2 to 5. The first game will be played at 11:10 a.m. (local time), the second at 1:40 p.m., the third at 5:40 p.m. and the fourth at 8:10 p.m. On September 6, the last day of the Group Phase, only two games are scheduled, which will start at 5:40 p.m. and 8:10 p.m., respectively.
For the Quarter-Finals, which will take place on September 8, the same time slots will be in place (11:10, 1:40 p.m., 5:40 p.m. and 8:10 p.m.). The two Semi-Finals games on September 10 will be at 5:10 p.m. (local time) and 8:40 p.m. September 11 will be the last day of the AmeriCup tournament which will host the third place game at 5:10 and the Final at 8:40.
Below is the full schedule: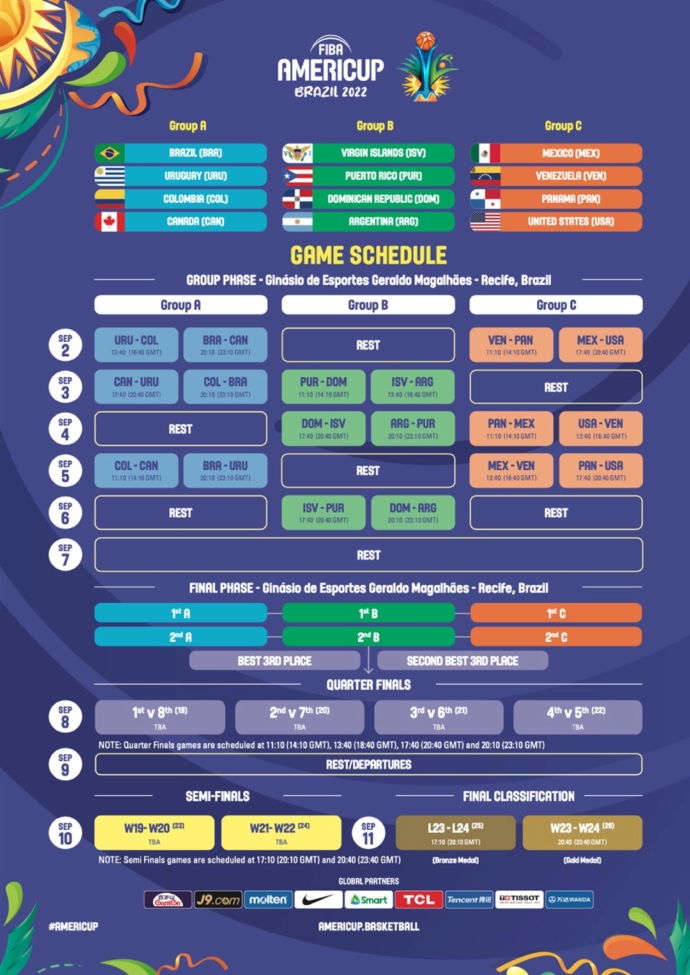 Recife's Ginásio de Esportes Geraldo Magalhães will host all the games of the competition.