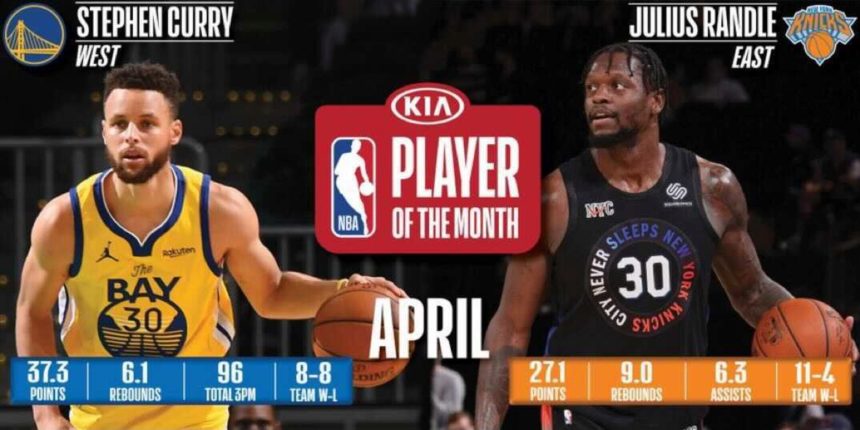 Stephen Curry, Julius Randle named April Players of the Month
The NBA announced in a press release that Stephen Curry and Julius Randle have been named April's NBA Players of the Month.
Curry put up 37.3 points per game for the Golden State Warriors, who went 8-8 in the month. He scored 40 or more points five times, highlighted by a 53-point onslaught on Apr. 12 against the Denver Nuggets.
Randle, meanwhile, led the resurgent Knicks to an 11-4 record behind 27.1 points, 9.0 rebounds and 6.3 assists per game. The 26-year-old scored a month-high 44 points with 10 rebounds in a win against the Dallas Mavericks on April 16.
In addition, Mike Malone of the Nuggets and Scott Brooks of the Washington Wizards were named Coaches of the Month.