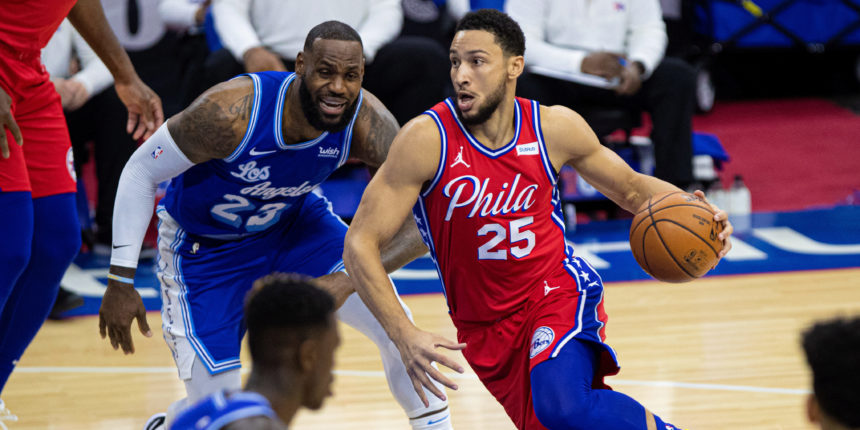 Sixers 'can't get any of 5-10 players they like' in Ben Simmons trade talks
NBA source: The Sixers "are expecting (Ben Simmons) to play (in 2021-22). The expectation is they will. It's bumpy right now (& the team expects it) to get better." The 76ers don't plan on making a deal that would drop them back in standings & not getting viable offers.
More NBA source: "Eventually he's going to show up. (Sixers will) go from there." They apparently plan to fine Simmons if he doesn't attend 2021-22 camp, preseason & so on. Don't want to trade for draft picks & try to convert to players. Can't get any of 5-10 NBA guys they like.
Source: Tom Moore/Bucks Country Courier Times
ANALYSIS: This only reaffirms the rumors that the Ben Simmons trade talks are moving at a slow pace. Simmons reportedly told the 76ers that he would not report to training camp, but this expectation from the team seems to counter that. Simmons averaged 14.3 points, 7.2 rebounds and 6.9 assists per game last season.