Go ahead, pick out the meme if you want.
Matter of fact, I'll do it for you. Please hold.
[elevator music]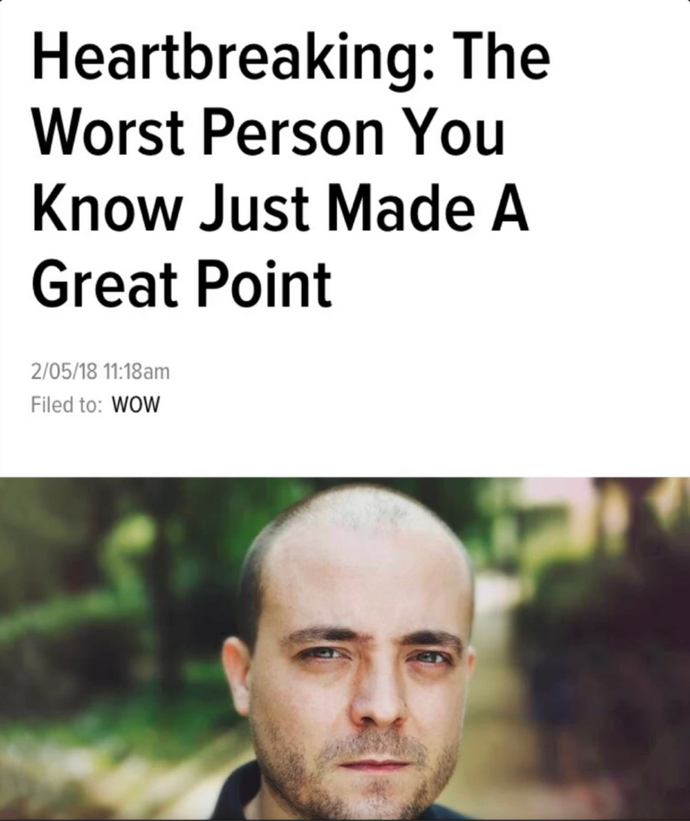 We've got our funnies out of the way, I hope. Let's dig into the heart of this.
After a Jazz practice, Utah center Rudy Gobert was asked about some things. His health and pending return was at the top of the list.
Gobert was also asked about the state of the Jazz as title contenders. He was pretty honest, though still hopeful that the Jazz could turn things around. The major hold-up in his eyes: a lack of "winning habits" being established, particularly on the defensive end.
His stance, per Eric Walden of The Salt Lake Tribune:
"When I watch some of these other teams, like the Suns or the Warriors, those guys are a step ahead of us in terms of winning habits. They take every game personally," Gobert said. "Devin Booker is playing his a-- off defensively. I've been watching him compared to two years ago. Guys like that, they buy in, and you can tell they take pride in playing defense and stopping their man, doing whatever they can defensively to stop the other team and be part of a winning culture. I just think we're not there yet, but I think we're gonna get there."
First part of that seems pretty nondescript, right? The Suns and Warriors — two teams ahead in the standings, and two teams that have represented the Western Conference in six of the last seven Finals — seem to have a handle of the little things than the Jazz do.
Then it gets fun.
That Devin Booker mention? The subsequent "you can tell they take pride in playing defense" line? I find it hard to believe that wasn't intentional phrasing from Gobert. At bare minimum, it reads as a shot at Donovan Mitchell, Gobert's teammate and Booker's peer among the premier shooting guard group. And if it is, it's well deserved.
Mitchell, as dynamic as he is offensively (psst, read this), leaves quite a bit to be desired defensively. He remains poor as a screen navigator, either taking I-simply-cannot-recover wide angles or being wiped out by picks entirely. Dialed-in Mitchell is fine — he's finding comfort with a spin move when ducking under picks, for example — but we don't consistently see that on a per-possession basis. Combine that with struggles to stay attached to ball-handlers, and you get film that looks like this.
But this gripe of Gobert's goes beyond Mitchell.
At this point, Mike Conley and Royce O'Neale (bless his heart) might be the only defenders on the roster that Gobert can trust to stay solid on-ball, give multiple efforts, and communicate a switch in a timely manner. That simply isn't good enough if the Jazz want to reach their ceiling.
The last five games without Gobert have highlighted his value. The Jazz have the second worst defense (120.3 defensive rating) in the league during this stretch. Opponents are generating nearly 1.14 points per possession on trips featuring a ball screen, the worst mark in the NBA by a decent margin per Second Spectrum.
All drop-defenders aren't created equal — Hassan Whiteside is no Gobert. But Gobert's absence further exposed just how much he was cleaning up, and how poorly the Jazz are doing the little things. It's been especially clear when they've had to go small, with Whiteside on the bench or with him simply not being available (take a look at the Cleveland game).
Without Gobert (and Whiteside), the Jazz have leaned further into switching. The gambit makes sense — flatten out the offense, keep the action in front, stay solid — but good lord have they done a poor job of it. To put a number on it: opponents are scoring over 1.19 points per possession on trips featuring a Jazz switch, per Second Spectrum.
There's only so much the Jazz can do from a personnel perspective. But they aren't even giving themselves a chance on most possessions.
If you're going to switch, there has to be some semblance of physicality. Against deadly pull-up shooters, you have to push up when switching so they don't have a gap to waltz into. Against dynamic rollers or post threats, it helps to get under them and cut off their roll — or you can go the other way entirely, getting on top early and fronting to take away an easy entry pass.
Lo and behold, the Jazz are doing [checks notes] neither of those things. Let's look at one glaring example from that Cavs game, shall we?
Brandon Goodwin isn't a high level pull-up shooter, but this is a pretty clear demonstration of the lack of detail the Jazz are switching with. Mitchell and Bojan Bogdanovic switch this screen between Goodwin and Kevin Love. Mitchell isn't a good match-up against Love, of course, but look at the angle Love is able to take as he sets the screen.
Mitchell doesn't get under him at all; Love has the inside track the entire way through. This is why, despite switching out to Goodwin, Bogdanovic sinks back to Love. He wants to cut off the flashing-red-sign passing window that Love has. But because of that, Goodwin is essentially given a practice jumper. You simply can't give an NBA guard that kind of space.
So, talk about Gobert The Personality all you want. Criticize the lack of offensive impact he's had against smaller units if that tickles your fancy. But he's 100% on the money about the Jazz defensively.
Their recent outings in the postseason have had more to do with their defense than their offense. And as convenient as it's been to put those shortcomings on Gobert, he's far from the primary cause.