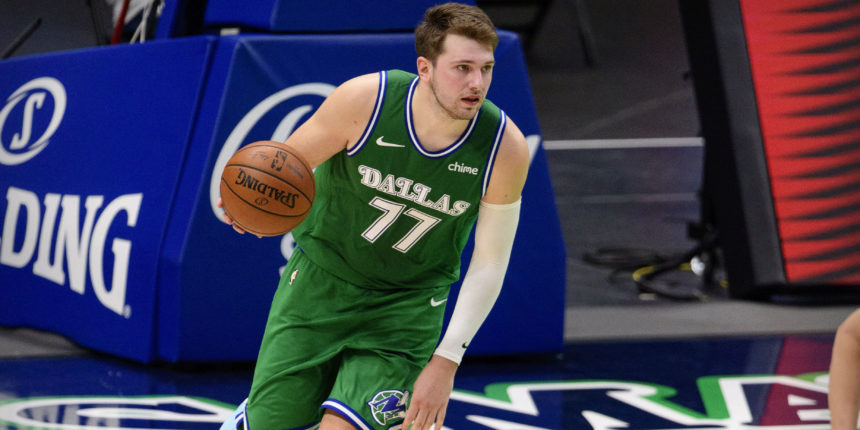 Roundtable: Who is the ideal No. 2 next to Luka Doncic?
Luka Doncic is already one of the best players in the NBA. At 22 years old, he's averaging 28.5 points, 8.7 assists, 8.2 rebounds, 3.0 threes and 1.0 steal while shooting 48.3% from the field, 37.0% from three and 73.0% from the free throw line.
Recently, there's been some talk about whether Kristaps Porzingis is the right running mate for Doncic.
"Dallas has quietly gauged the trade market for Porzingis, according to league sources, as the Mavericks have begun reevaluating whether the 25-year-old center can truly support Doncic as the second option on a contender," reported Jake Fischer of Bleacher Report.
That begs the question: Who is the ideal second option alongside Doncic on the Mavs? We asked our BasketballNews.com staff to pick the perfect sidekick for Luka and here's what they came up with:
Alex Kennedy: The odds of Dallas actually landing this player are very low, but nobody said our pick had to be realistic or obtainable. For me, the answer is a no-brainer: Nikola Jokic. Imagine a team with Luka and Joker surrounded by 3-and-D guys. Jokic and Doncic would form an incredible one-two punch where they're scoring and creating for others. Also, Jokic and Doncic are already good friends! The off-court relationship is there, so developing chemistry and co-existing shouldn't be a problem. In fact, back in December, a Serbian reporter asked Luka about the possibility of playing with Jokic someday. Dončić jokingly replied (in Serbian): "If Jokic wants to come over, he should come over. He knows he wants to!"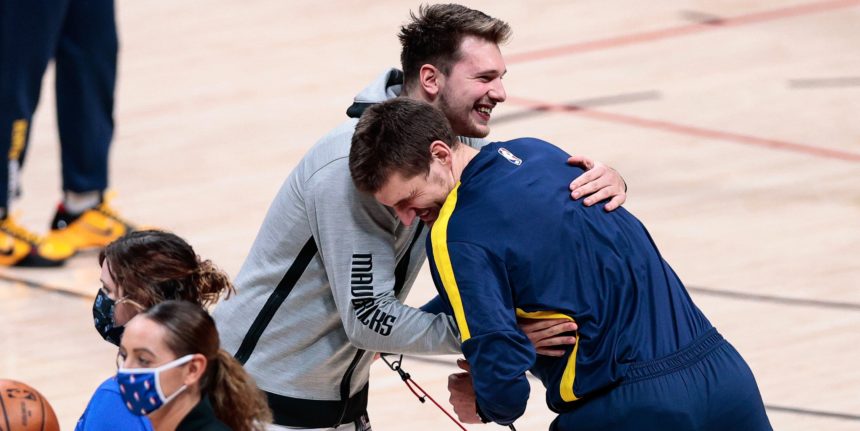 Spencer Davies: Thinking about who would be the perfect sidekick to Luka Doncic, for me, it would be an athletic big to screen for him, get to the basket away from the ball and be aggressive in the paint. I'm going to go a little off beat here and say Giannis Antetokounmpo, to be honest, especially since I've been pounding the drum for the Milwaukee Bucks to use him like a center in sets. Yes, he's the face of a franchise and has twice been an MVP -- and it's different to go this route -- but I'm just thinking of the hypothetical possibilities with his style of play. It'd be an interesting dynamic to see a half-court savant like Luka paired up with a fastbreak monster like Giannis, and also how both would raise each others' levels in each facet. Could you imagine Luka finding the Greek Freak darting to the rim with a full head of steam?
Chris Sheridan: Kristaps Porzingis is still the ideal No. 2. They have won four of five and KP has double-doubled in the two most recent games. KP was the alpha dog when he was in New York, so perhaps people just expect more from him than what he is capable of producing as a second option? His 47.7% from the field is the highest it has ever been in his career, and his offensive rebounds are also at a career-high 2.0 (which to be truthful is pretty low for a guy his size). What the Mavs need is a third star. Tim Hardaway Jr. (44.6% from the field) and Josh Richardson (42.8% from the field) are shooting low percentages for volume shooters, and if you are going to beat Utah in the West, you'll need to knock down a bunch more threes from guys other than Luka and KP.
Jannelle Moore: The ideal second option for Luka should be a playmaker who can help the team defensively, which allows Luka to move off ball. Think about someone like Lonzo Ball. If he could shoot at least 40-ish% from the field consistently, he would be a reliable auxiliary scorer.
Moke Hamilton: Because Luka is so great with the ball in his hands, I think the ideal player is someone who is effective off ball, who can play in the post and who can stretch the floor. Those are characteristics more than they are names, but I say that to say there are a ton of players who can fit the bill, including Kristaps Porzingis. The biggest issue with him, obviously, is his lack of availability. If you wanted to get someone "better" than KP, you'd be talking about someone like Nikola Jokic or Joel Embiid, but those guys don't seem to be in the realm of possibility. Bottom line is that Luka is a star and can thrive with anyone, he just needs the second guy to be reliable.
Ethan Fuller: The ideal No. 2 for Luka Doncic is a player who can space the floor and be efficient without needing touches. They also have to defend multiple positions to help Doncic and the rest of the Mavericks' poor defense. He might not be your conventionally high-scoring No. 2, but I'd actually pick Mikal Bridges of the Phoenix Suns. Bridges would take a ton of pressure off on the defensive end and he is a 41.5% shooter from three this season. He's not flashy, but he plugs so many holes for Doncic.
Who do you think is the ideal No. 2 for Doncic? Tweet us your answer @basketbllnews!