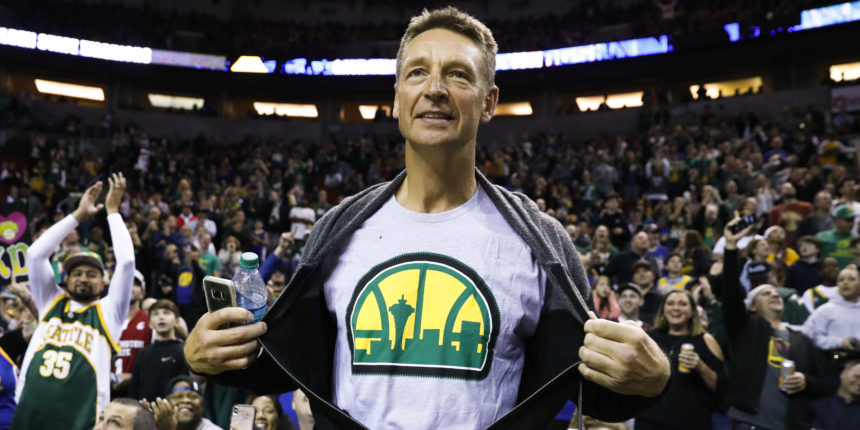 Roundtable: Should the NBA add two expansion teams? If so, where?
With NBA training camps open for business, teams are getting back in the swing of things. We are just one day away from the first preseason game between the Brooklyn Nets and Los Angeles Lakers (Sunday at 3:30 p.m. ET), meaning the 2021-22 campaign is right around the corner.
Currently, there are 30 teams preparing to tip-off their respective seasons, but what if the NBA shook the league up a little by adding a pair of new franchises?
In our latest Roundtable, we asked our BasketballNews.com writers the following question:
Should the NBA add two expansion teams? If so, where?

Alex Kennedy: In December, Adam Silver admitted that the pandemic "caused [the NBA] to maybe dust off some of the analyses on the economic and competitive impacts of expansion," adding that the league office is "spending a little bit more time on it than we were pre-pandemic." This makes sense since the pandemic cost the NBA a lot of money. There was a report that the NBA would charge a $2.5 billion fee to any expansion team, but Silver actually said that this number seems "very low." Adding two expansion teams would help the NBA make up for lost revenue, while continuing to grow the league. One argument against expansion is that there isn't enough talent and that the NBA would be diluting its on-court product; however, I completely disagree. There are plenty of talented players, and increasing the number of roster spots from 450 to 480 (excluding two-way contracts) isn't going to ruin the league. I think the NBA should seriously consider adding expansion teams in Seattle and Las Vegas. It seems inevitable that Seattle will get the SuperSonics back at some point, and there's no question that the NBA has been watching the success of the Golden Knights and Raiders closely. I'd love to see a team in my hometown of Tampa, but it's hard to imagine the NBA passing on Seattle and Las Vegas if they do ultimately decide to expand.
Nekias Duncan: It's probably rude of me, but I'd rather see relocation than expansion in the NBA right now. As far as the markets go, it'd be nice to see Seattle and Las Vegas get teams. Maybe we could get New Orleans and Memphis in the East to even things up.
Spencer Davies: Sure, why not? It's not as if there isn't enough talent to spread around! As an unabashed Seattle SuperSonics fan growing up (thanks to Shawn Kemp, who ended up playing for my hometown Cleveland Cavaliers), I would love to see their return to the Pacific Northwest. They have such a great fanbase and a plethora of upcoming talent in grassroots programs, and the excitement would be palpable throughout the entire NBA. As for a second place that could field a team, Las Vegas makes the most sense, doesn't it? There's an annual summer league already there and a community that is incredibly supportive of basketball with the WNBA's Aces and the NHL's Golden Knights. Plus, Vegas is absolutely a destination city that could attract potential free agents in the future even if things don't get off to a great start. It wouldn't be enviable to be in charge of the conference/division shifting and upsetting that balance, but if it were to happen, that'd be the next step.
Ethan Fuller: The talent is overflowing in today's NBA; there should absolutely be two expansion teams. Of course, Seattle is an obvious choice for one city given its rich history and thriving hoops community today. And honestly, you don't have to go too far to find the other best choice: Vancouver. Canada deserves a second NBA franchise given its rising place in the basketball world. Vancouver is the third-largest metropolitan area in the country with over 2.7 million people. Montreal (second-largest) and Calgary (fourth-largest) would also make sense, but it should definitely be a Canadian city.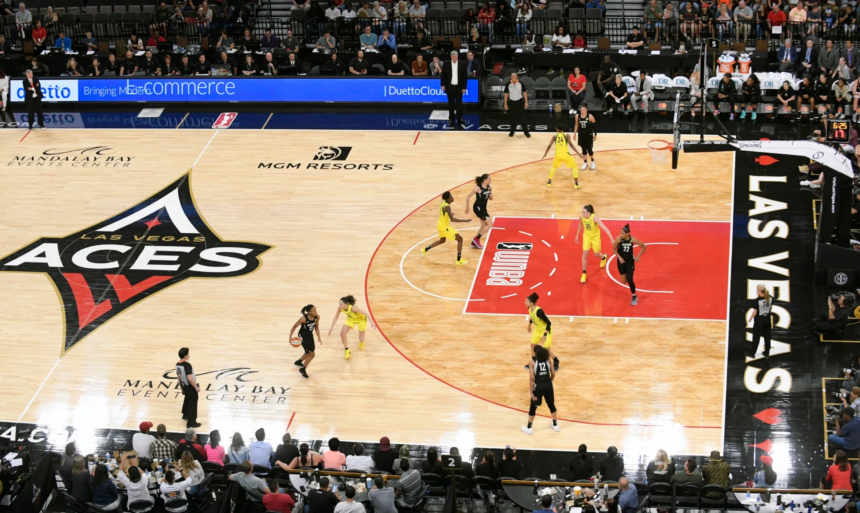 Moke Hamilton: No, I don't think so. I think 30 teams is perfect, and I like the symmetry that the league has with six divisions and five teams in each of them. That said, if the league did decide to expand, Las Vegas and Seattle would seem to be the obvious choices. Vegas presents a bit of an issue considering the fact that NBA games are still on the books out there, but considering Adam Silver's attitudes towards gambling (and the state of legalized sports gambling across the country), that may now be a moot point. If the league did expand, I would hope that we'd also get some conference realignment. New Orleans and Memphis, geographically speaking, should be in the Eastern Conference. They, along with Portland, are probably at a bit of a disadvantage considering they have to deal with the traveling. Memphis is much closer to Atlanta than Dallas, for what it's worth. And New Orleans is actually a smidge further East than Memphis... That's something that should be taken into account.
Jackson Frank: I think it makes sense. There's an abundance of NBA-level talent without the requisite opportunities to parallel that talent. Of course, Seattle should be atop the list of expansion markets, given its history and the rich tradition of hoops in the Emerald City. I also like the idea of St. Louis or Louisville getting a team, particularly the latter, which already has a vocal fan base of support for the University of Louisville Cardinals men's and women's basketball programs.
Drew Maresca: Ultimately, the NBA is a business. So, it comes down to the question of sustainability — can profitability be sustained (or increased) through expansion? But from a competition standpoint, probably not. There is an ungodly amount of talent in the NBA, and it's technically enough to support more teams. The problem is that it happens to be centralized on a select few teams. The league should look to address that before expanding because, as currently constructed, expansion would just lead to more non-competitive teams. Disclaimer: I do feel like Seattle needs an NBA franchise. I just don't know if expansion is the best path to doing so.
Jesse Blancarte: I am not sure if the NBA should add two new teams in the near future, but I think adding two new teams at some point down the road is a good idea. The NBA is always looking to refine and improve its product, and I think adding two new teams would be an exciting move. If the NBA added two new teams, I would want them to be in Seattle and Las Vegas.
Chris Sheridan: Easy. Las Vegas and Seattle. Vegas has the facilities and has become a major-league town. Seattle is missed (as is Vancouver), and an expansion team there would get to keep the Sonics' records (that was part of the deal when the franchise moved to Oklahoma City).
Alexander Cohen: I think with the always-increasing talent pool in the NBA, it would not be the worst idea to add teams. I want Isaiah Thomas, Joe Johnson, and Anthony Bennett back in the NBA! I'm no expert on which cities should get the teams, but I think you have to at least give Seattle another team, which is a proven sports location. Kansas City would probably make the most sense to put the other one.