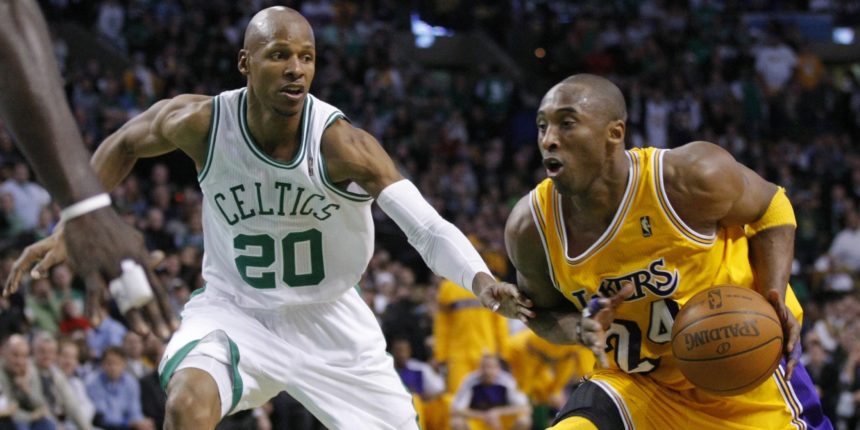 Revisiting the star-studded 1996 NBA Draft: 'We were all on a mission'
The following is an excerpt from "1996: A Biography – Reliving the Legend-Packed, Dynasty-Stacked Most Iconic Sports Year Ever" by Jon Finkel. The book is available now on Amazon.
To borrow a song title from Green Day (the perfect mid-90s band), picks seven through 12 of the 1996 NBA Draft were a boulevard of broken dreams for NBA executives. They contain a collection of men that run the gamut from "solid pro" to "absolute bust" and no matter how defensible the selection was at the time, within 24 months it was clear that, to be blunt, these six franchises missed. This isn't 2021 revisionist history. This is 1997-1998 near-immediate regret.
It's one thing as a general manager to look in the mirror and know that taking Allen Iverson or Marcus Camby or Shareef Abdur-Rahim or Stephon Marbury or Ray Allen or Antoine Walker with one of the first six picks of the '96 draft was the right basketball call at the time. They all made the '96-'97 All-Rookie Team (1st or 2nd) and there were two bona fide Hall of Famers (Iverson and Allen) several all-stars (Abdur-Rahim, Marbury and Walker) and Camby was a 4x All-Defensive Team player.
It's quite another thing to know that from the seventh through 12th picks, you took one of these half-dozen guys:
Lorenzen Wright – L.A. Clippers

Kerry Kittles – New Jersey Nets

Samaki Walker – Dallas Mavericks

Erick Dampier – Indiana Pacers

Todd Fuller – Golden State Warriors

Vitaly Potapenko – Cleveland Cavaliers
Over Kobe Bryant. Or Steve Nash. Or Jermaine O'Neal. Or even Peja Stojakovic. That's a clean 35 All-Star selections from picks 13 to 17 versus none from picks seven to 12.
Ooooof.
Even in the moment, there was a lack of, let's say, sexiness, to picks seven through 12. In person, Kittles was the fastest coast-to-coast player in basketball (my opinion but I'm right) and showed flashes of excellence, but few projected him as an All-Star-caliber talent. Wright, Walker, Dampier and Potapenko became serviceable, and in some cases, solid NBA players. But as they came off the draft board, Hubie Brown and other 1996 NBA draft analysts used phrases like "will help shore up the defense" and "this helps them get bigger" and other vague, roster-rounding-out terms, rather than things like "game changer" and "potential superstar" and "special talent" which he, and other draft gurus, reserved for the man picked after all of these guys: Kobe Bryant.
It's worth noting here that just because Bryant wasn't discussed as a #1 overall pick, it's not as if nobody knew how good Bryant could be. In fact, a lot of people suspected he could be the prize of the draft: they just didn't have the guts to put their jobs on the line for a high school kid, or they got talked out of it, or bullied out of it, or both.
John Calipari really, really, really wanted him. He worked him out three times, each time becoming more and more convinced that Bryant was going to be special. So why didn't he take him with the eighth pick? There are three versions: one of them involves Calipari, a first-time NBA head coach, pleading with ownership to take him, but getting turned down. He described the scenario like this:
"I had the eighth pick in the draft, and everyone thought I was nuts," Calipari said. "A 17-year-old kid, a high school kid who's just now getting to the NBA? It shows you don't know what you're doing."
Version two was described in Jeff Pearlman's excellent book, Three-Ring Circus, and it involves Kerry Kittles' agent strong-arming Calipari and telling him that if he didn't take Kittles' (instead of Bryant), he'd never let any other clients sign with the Nets.
Version three involves Kobe Bryant's agent, Arn Tellem, talking to Calipari and telling him that if he drafted Bryant, the teenager would never suit up for the Nets.
"It was a calculated gamble," Tellem told The Charlotte Observer. "I remember meeting with John Calipari and John Nash, pressing them not to take him if he fell. I left not knowing if they would pass. I thought they would pass, but didn't know."
In the end, it really doesn't matter which version is right, or even if it's a combination of all three. Calipari and the Nets didn't select Kobe Bryant and neither did the next four teams in line or any of the top-12 teams in the draft. It was only at Jerry West's urging, after a trade involving Lakers center Vlade Divac, that Kobe went off the board and found his way to the Lakers.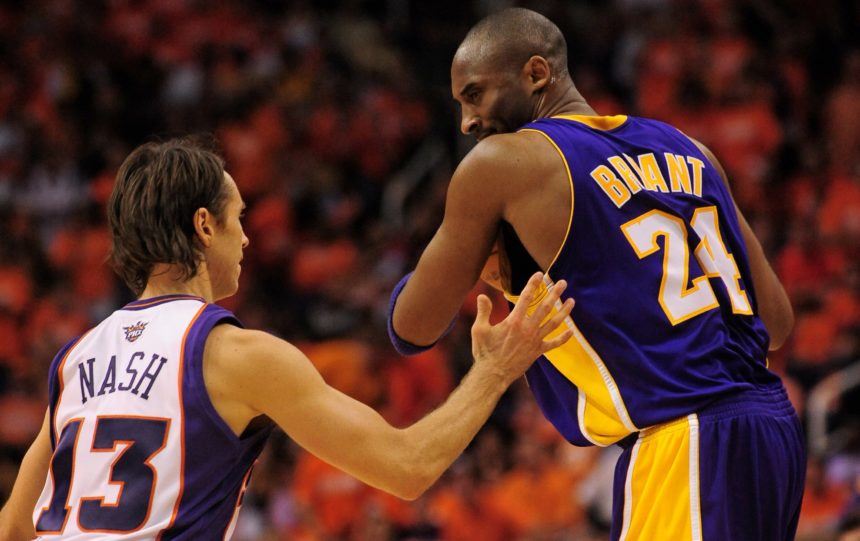 West coveted Bryant like card collectors covet the Honus Wagner T206 and he planned to do whatever it took to land him. He worked with Tellem to limit Bryant's' workouts. He massaged Vlade Divac's hesitation about going to Charlotte (Vlade once threatened to retire if traded).
As Bryant fell in the draft, West realized that his plan was coming to fruition when the Hornets selected him. And then the whole thing almost fell through because, well, someone on the Hornets said, "Holy sh*t, we just got Kobe Bryant."
"There was such excitement about the pick that Charlotte didn't want to go through with the deal," Mitch Kupchak, Los Angeles' assistant general manager in 1996, said. "There was a time there, whether it was Vlade (Divac threatening to retire) or just pressure on the franchise, where the deal was actually in jeopardy."
But it got done.
And instead of Bryant joining Anthony Mason, Glen Rice, Dell Curry and Muggsy Bogues in Charlotte, he teamed up with Shaq in Los Angeles and you know the rest.
***
With 25 years having passed since that epic day in East Rutherford, New Jersey, the legacy of the draft has been solidified.
Looking back on his class, Ray Allen says, "You've got to remember where our mindset was. We're walking into a league with Jordan, Barkley, Patrick Ewing, Reggie Miller, Hakeem Olajuwon, Scottie Pippen. There were some horses in this league that we were stepping into that we had been watching forever. We didn't think we were the next coming or next generation, but we were excited to be there."
Allen explains that the toughest part about being drafted is balancing your excitement with any inclination to sit back and say, "I made it." Guys who do that don't go far. He goes on to say that one thing that '96 draft class shared was the mentality to keep pushing yourself and to self-motivate like you're on a mission.
"When you look at myself, Nash, Kobe, Iverson, Marbury, Camby, Shareef, Jermaine, Peja, [Derek] Fisher, Walker, all these guys, they were all good to great in college [or high school] and scored a lot of points," Allen says. "But they weren't in it to be famous or liked by everybody. It was evident in someone like Steve Nash, a white kid from Canada out of Santa Clara, he was on a mission. Kobe came in from high school and he was on a mission. Marbury wanted to prove what the legacy of New York City ballers could do, and he was on a mission. I came from meager beginnings and I was on a mission."
That was the big differentiator between past "great draft classes." Rather than two or three or even five guys with the mindset to chase greatness, the '96 class had a dozen.
"That's the reason the '96 draft class is thought of as one of the best," Allen says. "It's the mentality we had. We were all on a mission to be better than we were. For all of us, there was a constant search to win. Every year, the championship was a carrot we were chasing. I didn't win until my 12th season. It comes down to watching basketball in June or playing basketball in June. This class had a lot of guys play in June. We knew what it took."
Follow Jon on Twitter: @Jon_Finkel
Buy this book on Amazon: 1996: A Biography – Reliving the Legend-Packed, Dynasty-Stacked Most Iconic Sports Year Ever.