What stands out to you about this possession?
If your eyes immediately go to Nikola Jovic — a skilled seven-footer that the Miami Heat are pretty excited about — initiating the offense, I wouldn't blame you.
If you're a stickler for process, it's fair to point out that the first action of the possession — a pitch to Marcus Garrett before flowing into a ball-screen — taking nearly 15 seconds to occur is less than ideal. It leads to Garrett trying and failing to beat Xavier Tillman off the bounce after forcing a switch, which then calls for Jovic to save the possession with a(nother) deep three.
But look at Haywood Highsmith.
While the Heat take their precious time getting into the possession, he's calling for Garrett to move closer to the right wing so his help defender can't park at the free-throw line. Spacing is the name of the game, and Highsmith has a strong understanding of it.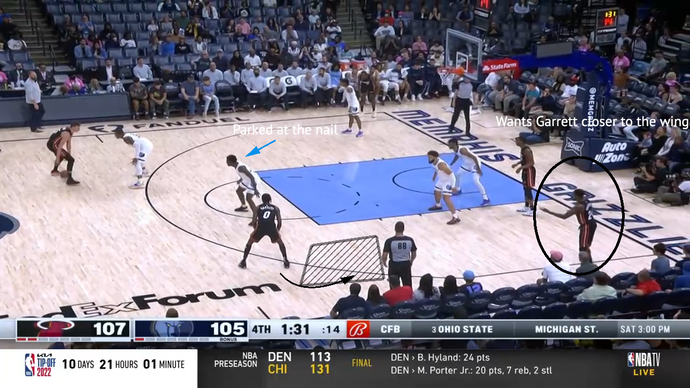 Highsmith lifts to the right wing while the ball-screen happens, then retreats back to the corner once Jovic receives the ball. And while his defender, David Roddy, stares down the late-clock iso from Jovic, Highsmith loops into the paint in anticipation for the shot.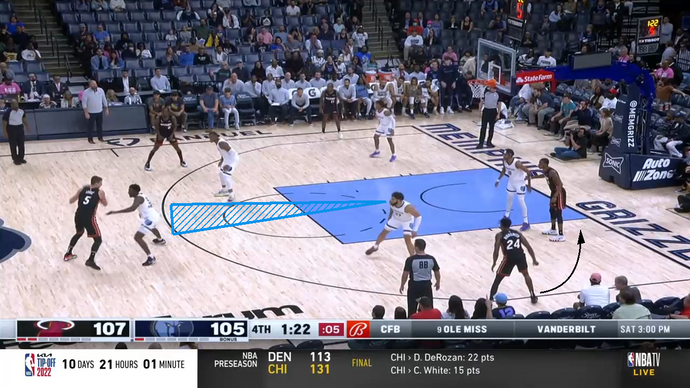 Sure enough, the shot clanks off the right side of the rim. By doing his homework early, by remaining active off the ball, Highsmith goes from spacer to glass-cleaner before anyone can put a body on him. Two-possession game.
Highsmith continues to fly under the radar. You can track it back to his family; he's technically a junior, with his father — Haywood Highsmith Sr. — carving out a prolific college career in his own right.
"First and foremost, my parents were very supportive of me over the years," Highsmith told Basketball News during a phone interview. "My father grew up playing basketball; he was a Hall-of-Famer in college, so I basically learned the game from him."
The younger Haywood would have productive college career of his own. He shined at Wheeling University, a Division II school, starting three of his four years there. As a senior, Highsmith averaged 22 points (60.9% from two, 40.5% from three), 12.5 rebounds, 3.0 assists, 1.9 steals and 1.8 blocks.
It's been work since then. A two-way deal with the Philadelphia Sixers here; a two-year stretch in Germany there; G League reps in the interim. Highsmith has had to cycle through teams, schemes, roles and countries. But that amalgamtion of experiences has prepared him for this Heat run.
"I don't view him as a young player," Heat head coach Erik Spoelstra said after Friday night's win over the Memphis Grizzlies. "I understand he doesn't have an extensive NBA experience — but he's played some very good basketball in the G League. He has had to grind and earn everything and every opportunity that he's been given. He just continues to get better each year.
"He has also contributed on some very good winning teams in the G League, and he has been one of those glue guys for those teams. [That] was one of the things that appealed to us about him — and it was the fact that he makes winning plays and contributes to winning — and it does not necessarily always show up in the conventional box score. But he defends, has a knack for the ball [and] he is very good in the system."