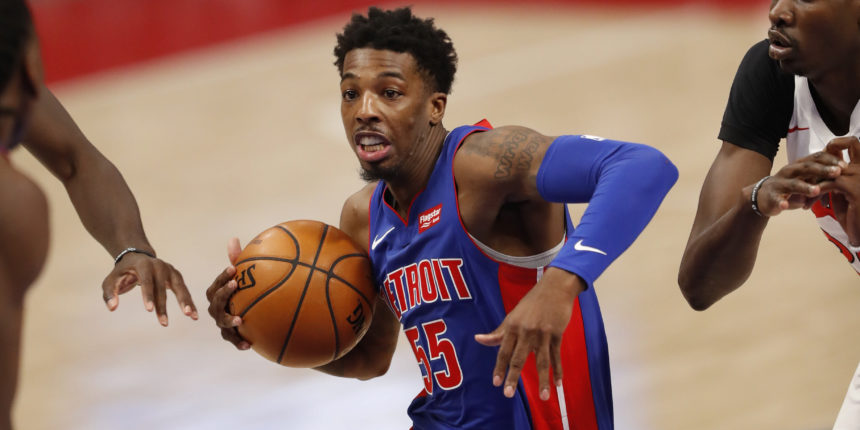 Pistons trade Delon Wright to Kings for Cory Joseph, two second-round picks
The Detroit Pistons are trading guard Delon Wright to the Sacramento Kings for guard Cory Joseph and two second-round picks, sources tell ESPN.
Source: Adrian Wojnarowski of ESPN (Twitter)
ANALYSIS: With trade deadline day officially here, this will likely be the first of many moves to come until we hit the 3 PM ET deadline. Wojnarowski added that the Kings are sending a 2021 second-round pick via the Lakers and their own 2024 second-rounder to the Pistons in the deal. In his first and only season with the Pistons, Wright struggled to find a consistent role on the team, averaging 10.5 points, 5.1 assists, and 4.6 rebounds in 29.3 minutes per game.
It's unclear how the Kings will use Wright in the lineup, as they already have a plethora of guards on hand, but he figures to at least be part of Sacramento's rotation going forward. Cory Joseph, on the other hand, is still just 29-years-old and has proved to be a viable back-up point guard option in the league. With Wright gone though, Joseph could see starter minutes for Detroit to close the season.