BasketballNews.com's Lead NBA Draft Analyst Matt Babcock recently sat down with top Australian prospect Josh Giddey of the Adelaide 36ers. The 18-year-old is expected to be one of the top international prospects in the 2021 NBA Draft and he's currently being projected as a late first-round pick.
In this exclusive Q&A, they discussed Giddey's upbringing with two parents who played professional basketball, his decision to play professionally instead of attending college in the United States, the 2021 NBA Draft and more.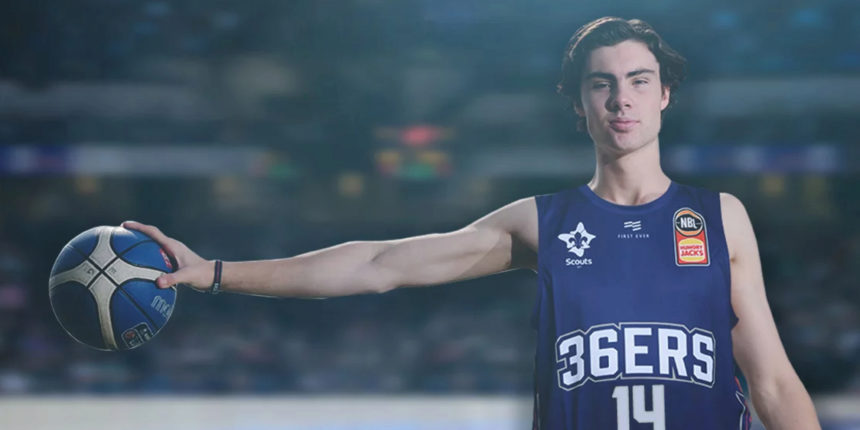 Both of your parents played professional basketball in Australia and, naturally, you grew up in and around the game. Was there ever any question in your life whether you were going to be a basketball player?
Josh Giddey: Nah. There was never really any doubt that I was going to be a basketball player growing up, as a kid. I had a ball in my hands very early on in my life, as my parents were so heavily involved with the game. So it was kind of inevitable that I was going to love basketball, and that's exactly what happened.
What advantages do you think were created for you as a result of your parents being professional basketball players?
Giddey: I think it was a real advantage having two parents who played basketball because they can help me, and they understand the game and both of them have very high basketball IQs. So when they talk, I listen -- especially [to] my dad because growing up, he was always my coach, all through my juniors, and he understands the game, so he could guide me in the right direction. He's really made me into the player I am today.
Were you interested in other sports?
Giddey: Yep, I played footy (Australian football) and cricket growing up as a kid. I took footy really seriously until I had to decide between footy and basketball.
Growing up, did you follow Australian basketball or the NBA more? And who were some of the players you looked up to?
Giddey: I probably watched a lot more NBL (National Basketball League), just because my dad was coaching the Melbourne Tigers when I was growing up, so I was at pretty much every single game as a kid and going into practices and was just always around the NBL. I did watch the NBA a bit, but nowhere near as much as the NBL.
Was there ever a specific point where you realized, "Hey, I have a chance to be pretty good at basketball and make something of myself?"
Giddey: Look, it probably wasn't until after my Under-18 national championships with Victoria that made me realize I could make a career out of basketball, because before then, if I told you I'd be where I'm at today, you'd call me crazy. Up until I was maybe 16 or 17 years old, I was just another regular kid who played locally and that was about it. I wasn't anything overly special. I was a really late developer.
You have played with the Australian junior national team, how has that experience been for you and is playing for your country something that you intend to do throughout your career?
Giddey: Playing for your country is the biggest honor you can have as a basketball player. I think both times that I've put the green and gold on, it feels surreal because it's something I've dreamed about for so long. Obviously, the junior team is cool. But when you step into a senior team, you kind of see just how intense and how much pride the guys take wearing that Boomers jersey, and it's an awesome thing to be a part of.
You joined the NBA Academy in Australia. How do you feel that experience affected your development as a player?
Giddey: Changed my life. Up until I moved to the Academy, I was a good player, but nothing special. I was challenged every day by my teammates and my coaches, and at times, I struggled early on and didn't enjoy myself. But as I grew into it, I fell in love with wanting to get better, and my coaches never took it easy on me -- and that was a massive part of my development. Marty Clarke had a huge impact on me while I was in Canberra; he worked with me every day and gave me so much confidence when we played in tournaments and went on trips, let me play my natural game, and I just took off from there.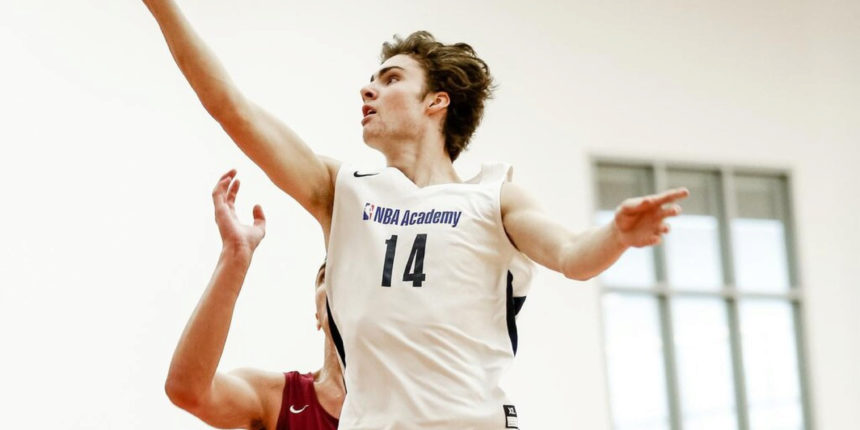 You were recruited heavily by a number of colleges in the United States -- including Arizona and Colorado -- but you instead chose to sign with the Adelaide 36ers, a professional team in Australia. Can you walk me through how that all went down and how you made your decision?
Giddey: The recruiting process was really fun. Having schools calling, texting and emailing me all the time -- it was really cool. It was a really tough decision to make. I kept tossing and turning on whether to turn pro or go the college route. I eventually came to the conclusion that the NBL would allow me to go straight into a professional environment at 17 years old and play against grown men, and I thought for me that would fast track my development, which it absolutely has.
You are the youngest player on the 36ers, as you are only 18 years old. You have been playing with and against a lot of grown men. How has that helped you develop?
Giddey: It has helped me a lot. Going up against grown men at the start was tough for me early on, but once I started to get used to it and it made things a lot easier. I don't really look at my age and see it as a reason as to why I might be this or why this is different.
At 6-foot-8, you're very versatile as a player and can be used in a number of different roles. The 36ers have even used as a point guard a lot this year. In an ideal situation, what role would you play?
Giddey: Yeah, being 6-8 certainly allows me to play more positions, but I've been a point guard my whole life and still am. I've been the point guard for the 36ers since I got here. So in an ideal situation, I am a point guard. But in saying that, I can play on the wing and can sometimes even slot into a small ball 4-man spot, so I can move around a little bit position wise. But I am a point guard.
I was told that you are ambidextrous. At what point in your life did you realize that?
Giddey: I've always dribbled with my left hand predominantly, because growing up, all of our offense system used to start on the left hand side of the floor, so I think that's where that comes from. But I am equally as comfortable dribbling with my right hand.
I know that you shoot with your right hand. Was that a choice you made, or did you just naturally start shooting with that hand?
Giddey: I've just always shot with my right hand, naturally.
What would you consider your greatest strengths as a player on the court?
Giddey: Passing is my biggest strength. I think my ability to get guys the ball in the right spots at the right time is what I love to do and I am quite good at it.
Hey @DraftExpress, you up? Because Josh Giddey should be going all the way 🆙 on that next Mock Draft 📈

16 points
11 rebounds
7 assists#NBL21 pic.twitter.com/XYsnm7iTXO

— The NBL (@NBL) January 17, 2021
What would you like to work and improve on in your game?
Giddey: I'm working on my jump shot every day, and it's really starting to get better. I've been working on different finishes around the basket. Also on the defensive end, just making sure I'm always locked in and not resting off the ball.
Off the court, what do you like to do for fun?
Giddey: Playing PlayStation, online shopping, on my phone, watching Netflix, hanging out with my friends.
What does a typical day off during the season look like for you?
Giddey: I sleep in! It would usually be a pretty chill day; [I] might stretch or foam roll and then just put my feet up and play PlayStation the entire day.
Have you signed with an agent? And if so, who?
Giddey: Daniel Moldovan, he's the best in the business.
How did you go about selecting your agent?
Giddey: Pretty similar to the recruiting process for college, really. I spoke with a number of agents and I just went with the one I thought was best for me.
What are your plans after the season?
Giddey: I'll probably go home to Melbourne a little bit, workout and be with my family and friends. I still have to sit down with my people and figure out what this offseason is going to look like.
If given the opportunity, would you like to come to the NBA next season or would you prefer to wait?
Giddey: At this point, there is a good chance I'll be declaring for the '21 draft, but as I said, we will just finish this season and see where we are at.