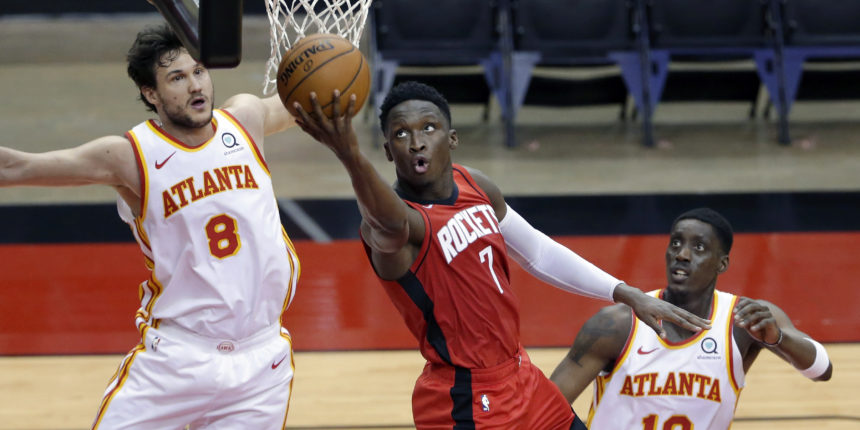 NBA trade deadline notebook: Executives share rumblings ahead of March 25
With less than a week until March 25, the NBA Trade Deadline is fast approaching. There have already been a number of moves made to this point, with the most-recent deals sending P.J. Tucker to the Milwaukee Bucks and Hamidou Diallo to the Detroit Pistons.
There was no move "noisier" than the colossal four-team trade in February, when James Harden got his wish to split from the Houston Rockets and ended up with the Brooklyn Nets. That same blockbuster saw Caris LeVert go to the Indiana Pacers, Victor Oladipo land with the Rockets and Jarrett Allen wind up with the Cleveland Cavaliers.
It's highly unlikely that any move prior to the deadline will top that blockbuster deal, considering the magnitude of that particular trade. There's just not much star power on the market, and the biggest names that are available come with a steep price tag attached.
On top of that, this is a unique time in the basketball world. For the first time maybe ever, college conference tournaments and March Madness have coincided with NBA trade season.
"We're all starting to miss calls and stuff," an Eastern Conference executive told BasketballNews.com. "Obviously we've been making calls all year, but stuff's starting to pick up… We're all in flux of where we are across the country, and there's just a lot of phone tag going on just because you're trying to scramble to see some of these draft prospects for the last time.
"It's just a little different than in the past where you could sort of sit at your desk and field phone calls and do it. So we're sort of a little all over the place. You're trying to do a whole bunch of stuff at once, but that's this year. That's what this year is."
Currently sliding down the standings on a 18-game losing streak, the Rockets are the most active organization when it comes to trade talks, per sources. Tucker was the hot name not too long ago, and he's been moved. Now, Oladipo is another piece that could be traded.
Similarly on a lengthy eight-game skid and sinking in the East standings, the Orlando Magic are somewhat stuck in the middle as far as their team makeup goes. Aaron Gordon, who was recently linked to the Denver Nuggets by Mike Singer of the Denver Post, and Evan Fournier have been mentioned as possible targets for numerous interested teams. Terrence Ross might be another player who draws interest.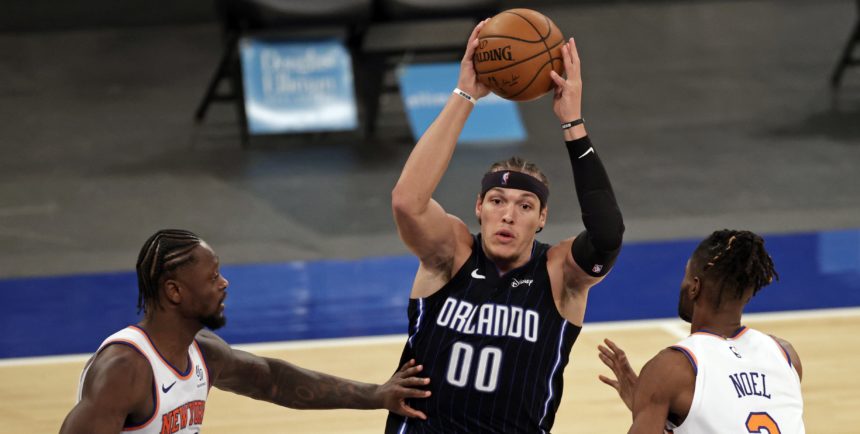 The Sacramento Kings are in a comparable predicament in a highly competitive Western Conference. Executives around the league are monitoring Orlando and Sacramento to see whether they decide to shake things up.
While quite a few contenders and playoff teams are looking to bolster their roster, the players they are targeting likely won't be stars.
"I just don't know who's available that way, right? I'm pretty certain someone like a Bradley Beal is unavailable right now," the East executive said. "I don't see anything huge happening. I think a team might add around the edges. I think that might be what you see, to get ready for the playoffs. But I don't see anything monstrous happening, where you get a big name change teams. There were some big trades that have already happened.
"I think there will be some stuff around the edges, like what Sam [Presti] did to get another second-round pick for Hamidou [Diallo]. That's the kind of stuff I could see happening."
One Western Conference executive did mention one notable player to keep an eye on.
"I haven't seen Lauri Markkanen's name mentioned a lot, but he could be available," suggested the West executive.
Marc Stein of the New York Times reported Friday morning that the Los Angeles Clippers are intrigued by Lonzo Ball of the New Orleans Pelicans. Speaking of New Orleans, one Eastern Conference general manager told BasketballNews.com, "New Orleans is a team to keep an eye on too," mentioning that J.J. Redick seems like a lock to change teams (either via a trade or buyout).
We do know that the San Antonio Spurs are attempting to find a new home for veteran big man LaMarcus Aldridge. Since mid-February, the Cleveland Cavaliers have been trying to do the same for Andre Drummond, as the two parties mutually agreed upon.
It's going to take some real creativity for Cavs general manager Koby Altman to get a deal done with the All-Star big man's $28.7 million salary.
According to a source close to the team, Cleveland believes it will take a multi-team trade to make a Drummond move work. As days shrink between now and the deadline, the source feels there will be enough urgency to make it happen.
"The hard part with [Drummond] is not so much the interest, it's the number," the source close to the Cavaliers told BasketballNews.com "The teams that are interested in him are competitive teams that are in the playoffs, but they're not going to trade the contracts, they're not going to trade the good players to get there."
Drummond's been linked to several contenders in the event that the Cavs buy out his contract. The West executive believes that the New York Knicks could be a "sneaky" option if he is bought out, and that the Knicks could try to secure Drummond in the long-term.
"Would they throw him a four-year, $60 million offer and try to lock him up ahead of free agency?" the West executive pondered.
Remember, there is an incentive for Drummond to be traded because he would keep his Bird rights and have a chance to sign an extension with his new team. A buyout for him means money left on the table and losing those Bird rights, although the West executive downplays that particular notion.
"His Bird rights are overrated," the West executive said. "So many teams have enough space and I don't know that he ends up being that expensive."
The Cavs source indicates that "option one is to try to find a trade partner," and that both the team and Drummond are on the same page in that regard.
Per the same source, the Cavs have received calls on other players as well, including Swiss Army knife forward Larry Nance Jr.
"It's amazing how many people [have reached out]... he fits everybody, so it makes a lot of sense," the source said, adding that Altman's even joked that he'd have to go with Nance if he traded him and that he'd "get run out of town."
The Cavs already made their major move by acquiring Allen in that aforementioned blockbuster deal, so there won't be any "groundbreaking" change, per the team source. That said, Cleveland will always welcome the opportunity to work around the margins and "keep hitting singles and "take swings at young guys" if the chances present themselves.
March 25 is right around the corner, and the stove is about to heat up.
BasketballNews.com's Alex Kennedy also contributed to this report.