The 2021 NBA trade deadline is Thursday at 3 p.m. ET. BasketballNews.com rounded up its writers and asked them to share their thoughts and predictions ahead of Thursday. Yesterday, we discussed the biggest names that could be on the move. Today, we asked our writers:
Do you expect this to be an active trade deadline?
Alex Kennedy: If you're expecting blockbuster deals, you're going to be disappointed. The James Harden deal was this season's big trade; it just happened to go down in January. Looking at the standings, there are quite a few teams that feel like they have a chance to compete, so I think there will be a lot of buyers looking to bolster their rotation. However, there aren't a ton of sellers, which will affect the market. Also, in this strange season, the schedule is condensed and there's practice time is very limited, so teams may be more hesitant than usual to make midseason changes since getting those new players acclimated presents a challenge. I think we'll see a flurry of minor moves and a number of role players changing teams, but it likely won't be as crazy as past trade deadlines.
Nekias Duncan: I think we'll have more rumors than deals, which isn't new for deadline day. I can see some margin moves taking place, but nothing especially splashy.
Chris Sheridan: Yes, absolutely. The Thunder and Celtics have the two largest Traded Player Exceptions in league history, and the Knicks have the cap space to be brokers and accumulate future picks and perhaps a diamond-in-the-rough player as Leon Rose gets to play with the big boys from a different chair for the first time. The Nets, 76ers, Bucks, Lakers, Clippers and Jazz seem already set to contend for a championship, but some tinkering from any of the above would not shock me. The "one-player-away" teams are Miami, Denver, Portland, Phoenix and maybe Dallas (if that player is Andre Drummond).
Spencer Davies: It could be active in the sense of teams making marginal additions or subtractions. As one executive told BasketballNews.com, "I think there will be some stuff around the edges, like what Sam [Presti] did to get another second-round pick for Hamidou [Diallo]." Those players who are without a place in a team's rotation seem to be the top candidates to be sent elsewhere. It wouldn't be surprising to see somebody go after a player like Kevin Knox, who is still young but doesn't have much of a spot in a Knicks rotation; there will be opportunities to take swings at guys who could use a new environment or role.
Danny Cunningham: I think this will fall somewhere in the middle between active and inactive. Part of the inactivity is that we've already seen the biggest trade of the season happen when James Harden was sent to Brooklyn. Unless Kyle Lowry is dealt away by the Raptors, the players that are changing teams likely won't have a huge impact on the championship race.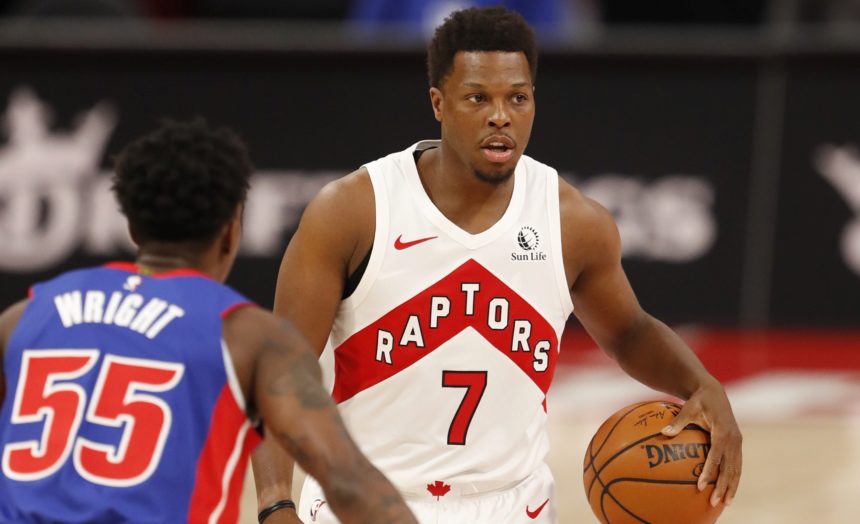 Moke Hamilton: Will we see 20 players changing places or blockbuster deals going down? I'd probably say no. I really haven't heard much conjecture that would suggest that any superstar-caliber players will be moved, so I think we'll walk away from this deadline saying it wasn't really one of the more "active," if that makes sense. However, teams want to avoid losing talented players to free agency and others are looking to get more talented in hopes of walking away with a championship, so there are bound to be some moves.
Jannelle Moore: For all of the rumors flying around, I don't believe that the trade deadline will be very active. I think part of that is that the teams that need a trade the most have to think about their salary-cap constraints a lot more.
Jonathan Concool: With teams so close together in the standings, I'd expect general managers to be as aggressive as they can to help improve their team's chances of making the postseason. I believe we are heading toward one of the more active trade deadlines we've had in recent seasons.
Ethan Fuller: I think it'll be quieter than usual. This is a unique season, and teams shouldn't hastily search for upgrades based on the bizarre nature of the year. There also is no franchise-altering superstar clamoring for a trade, so I think teams will have an easier time keeping pace with opponents that do make a splash at the deadline.
Sharon Brown: I expect this to be an active trade deadline, but not as active as the rumor mill. Deals will be made, but I'm not expecting any major surprises.
Who's the biggest name that will be traded prior to the deadline? Our writers shared their predictions.