The blurriest offseason in NBA history is finally wrapping up. Semi-meaningful preseason games get underway on Friday, with opening night less than two weeks down the road. And to celebrate the most unusual start of any NBA season, I've brought you a Bizarro-World column: the Sour Rankings.
Contrary to a typical Power Rankings, this listicle celebrates all that is going wrong for your favorite team. We've ranked the NBA teams from least sour to most sour.
The central question is ultimately: How good should you feel about the direction of the franchise?
Do not expect this to be a simple inverse Power Rankings. The Sour Rankings shine a spotlight on indefensible decisions, Hollywood headlines and heart-stopping bad luck. A losing team with exciting young players, for example, will earn credit, while a title contender riddled with drama will fall.
The first installment of the Sour Rankings recaps the NBA offeason and sets the bar for fan expectations. I'll be sorting the rankings into three tiers. Enjoy!
Tier 1: Sweet Success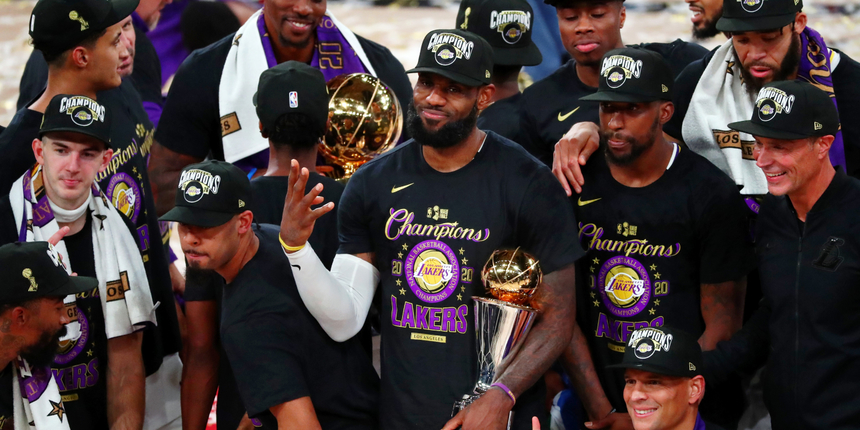 30. Los Angeles Lakers
Your defending NBA champions return as an even tougher gauntlet. Lose Avery Bradley, Dwight Howard and JaVale McGee? How about across-the-board upgrades with Wesley Matthews, Marc Gasol and Montrezl Harrell?
Rob Pelinka also swiped offensive spark Dennis Schröder from draft-pick prospector Sam Presti and the Oklahoma City Thunder. But perhaps most important: LeBron James and Anthony Davis re-upped through at least 2023. This team is cruising.
29. Milwaukee Bucks
The Deer front office did everything possible to give Giannis Antetokounmpo a championship-caliber squad. One part of that pitch involved completely bungling the league's tampering and salary-cap rules in the pursuit of borderline starter Bogdan Bogdanovic. I wonder how Giannis took this.
Fortunately, the Jrue Holiday acquisition gives Milwaukee a third probable All-Star. The projected second unit -- D.J. Augustin, Bryn Forbes, Pat Connaughton, Torrey Craig and Bobby Portis -- genuinely intrigues. Antetokounmpo now has a better base of shooters surrounding him, which should open up even more space for the reigning MVP while allowing him to show off his underrated passing. Despite a hiccup last fall, the Bucks return as the clear class of the Eastern Conference.
28. Philadelphia 76ers
New President of Basketball Operations Daryl Morey has yanked the steering wheel of the Philadelphia 76ers, swerved the teetering franchise away the exit ramp and launched it back onto the highway.
This offseason could not have gone much better for Philly. The Sixers added an aggressive microwave scorer and lethal sharpshooter through the draft in Tyrese Maxey and Isaiah Joe. They also unloaded Al Horford to acquire Danny Green and Terrance Ferguson in a smart trade, and dealt Josh Richardson for another quick-draw guard in Seth Curry.
The upcoming season is a statement year for Joel Embiid and Ben Simmons. With a supporting cast that makes sense, this team cannot accept another early playoff exit.
27. Miami Heat
Miami doubled down on the squad that made a surprise run to the NBA Finals. Avery Bradley, Maurice Harkless and first-round pick Precious Achiuwa are the new names for Heat fans. But the rest of the cast remains essentially the same. But with Tyler Herro primed for a sophomore step up, and Bam Adebayo holding the award for Trendiest Player Archetype in Basketball, this squad wields plenty of upside.
Oh yeah, and Miami has an outside chance at landing James Harden.
26. Brooklyn Nets
Ninety-nine percent of this ranking accounts for the returns of Kyrie Irving and Kevin Durant. Those names alone turn Brooklyn from a middling team in the East to an outside title contender.
Not much else has changed regarding roster makeup, but I do like the Bruce Brown Jr. acquisition. He brings some hunger and versatility to a sketchy defense. Otherwise, this team goes with its two stars.
25. Denver Nuggets
Jamal Murray's breakout postseason might be the most consequential long-term performance of the NBA Bubble. If he is truly a lead scoring guard, the world opens up for Murray, Nikola Jokic and especially Michael Porter Jr.
Denver is amidst a transition from a nerds-only team to a perennial Finals contender. R.J. Hampton and Zeke Nnaji were two fantastic upside plays in the NBA Draft. Bol Bol lurks in training-camp highlight videos. By spring 2021, the Nuggets could be the most entertaining basketball team in the league.
24. Phoenix Suns
At long last, the Suns have found their foretold partner in crime for Devin Booker. Chris Paul makes sense on a thousand different levels -- not just for Booker, but also for breakout candidate DeAndre Ayton. CP3 remains one of the best defensive point guards in basketball, and individually can still get buckets and run an offense as well.
Versatile stretch forward Jae Crowder also joins the squad, making the Paul-Booker-Bridges-Crowder-Ayton starting five legitimately imposing. Somehow, this all can overshadow the massive reach for Jalen Smith with the No. 10 draft pick. Buy your Suns stock now!
23. Atlanta Hawks
Okay, Travis Schlenk! Atlanta now has playoff expectations thanks to a stunning offseason. Thanks to the Sacramento Kings' incompetency, the Hawks now have Bogdan Bogdanovic, and also grabbed Danilo Gallinari in free agency -- both pieces that can slide between starting and bench lineups.
I'd also like to emphasize the Hawks' fantastic draft, which netted Onyeka Okongwu and Skylar Mays. The former, in particular, might be a top-three prospect on the team. Finally, there's Kris Dunn, who is one of my go-to underrated players. He brings All-NBA defense and solid playmaking as a bench point guard.
22. Memphis Grizzlies
This song goes out to Draft Twitter, whose love affair with the Grizzlies' offseason is well-documented. Memphis scooped up Desmond Bane and Xavier Tillman in the 2020 draft -- both potential steals at picks No. 30 and No. 35, respectively. Bane, in particular, might contribute as a backup guard on Day 1.
The roster looks mostly the same, and that should excite Grizzlies fans. Rookie point guards are typically a roller coaster, and Ja Morant still impressed, which means his sophomore season could be an explosion. Brandon Clarke and Jaren Jackson Jr. also lurk as fun, modern two-way disruptors in the frontcourt.
21. Boston Celtics
The C's were caught in a no-win situation with Gordon Hayward's free agency, and even pulling a $28.5 million trade exception out of Hayward's sign-and-trade is a moral victory. Beyond that, Boston was in cap gridlock this offseason, and still nabbed a capable backup point guard (Jeff Teague) and a proven glass-cleaner (Tristan Thompson). The franchise also locked up centerpiece Jayson Tatum with a maximum rookie extension.
Despite entering the NBA Draft with four picks, Boston's return was... meh. Only Aaron Nesmith figures to be a viable piece in the short-term. It feels like this team could have done more to put themselves over the top, but they are still very much an Eastern Conference contender.
Tier 2: We're Fine Over Here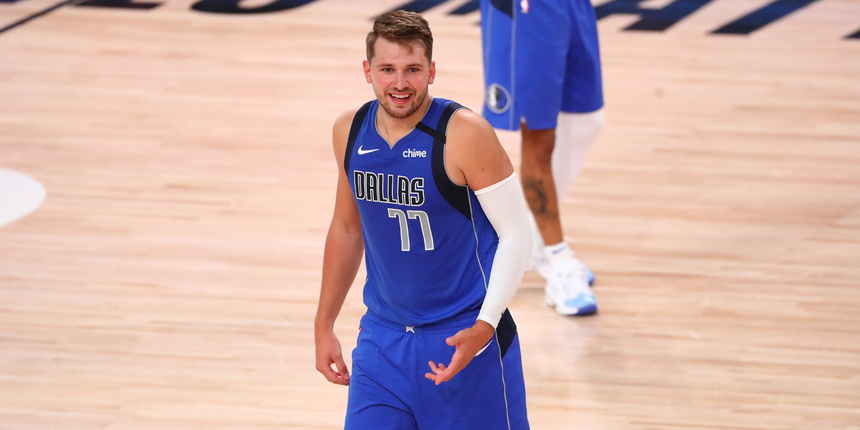 20. Dallas Mavericks
The Luka Doncic ascension continues in Dallas. He's on track to be an MVP contender this season as the Mavericks rise up the Western Conference ladder. Josh Green and Tyrell Terry both make sense as potential shooting complements for Doncic or Jalen Brunson. Kristaps Porzingis is reportedly out until at least January (wait, that actually isn't that long?), but the rest of the frontcourt is finally getting healthy.
19. Toronto Raptors
Last postseason almost felt underwhelming for the Raptors, which is impressive when the team is a year removed from losing a top-three player in Kawhi Leonard. Toronto remained a leading squad in the Eastern Conference, and is basically running it back for 2020-21.
Marc Gasol and Serge Ibaka departed, leaving free agents Aron Baynes and Alex Len to take their places. This doesn't feel great for the Raptors, but Baynes is a capable starting center and Len is fine as a backup. Is it good to be treading water while other teams in the conference are loading up? We'll see.
18. New Orleans Pelicans
The Pelicans had a "nice" offseason, albeit with trading away their best player in Jrue Holiday. Heading south is a tough-nosed center in Steven Adams and a defense-first point guard in Eric Bledsoe. New Orleans spent no effort on defense last season, particularly in the limited Bubble run, so perhaps these two acquisitions can set the tone.
Brandon Ingram deservedly got his bag as a 1B centerpiece for the franchise. But he's the only true three-level scorer on the team, and this roster needs more to make the playoffs and truly unlock Zion Williamson. This team feels another year away -- and that's okay.
17. Minnesota Timberwolves
Small markets landing the first overall pick will always be a win. Though time will tell if Anthony Edwards was the right choice, the uber-athletic scoring guard at least makes sense from a simple positional perspective. Edwards, D'Angelo Russell and Karl-Anthony Towns should form one of the best offensive trios -- and worst defensive trios -- in the NBA.
The Wolves brought back fan favorite Ricky Rubio, and the Spanish point guard actually fills a need as a playmaker and stout defender. But unless Ryan Saunders plans to start Rondae Hollis-Jefferson, opposing frontcourts are going to eviscerate Minnesota. Like the Pelicans, the Timberwolves are still rounding out their edges.
16. Golden State Warriors
Klay Thompson's Achilles tear puts a serious dent in Golden State's playoff return bid, in addition to being another tragic circumstance for one of the best shooters in human history.
As long as Stephen Curry is healthy and active, the Warriors should remain a fixture in the postseason hunt. They enter 2020-21 on extended rest relative to last year's playoff teams. They also added James Wiseman with the No. 2 pick. While I'm not a personal fan of his fit with Golden State's system, which requires constant mobility and court awareness on both ends, it's hard not to like Wiseman's potential.
15. Portland Trail Blazers
Robert Covington, Derrick Jones Jr. and Harry Giles are the key new faces for Blazers fans. RoCo is an immediate plus for last year's 27th-ranked defense, and the other two should add some firepower off the bench. Portland's reserves now include: Jones, Giles, Anfernee Simons, Gary Trent Jr., Zach Collins and Rodney Hood. That's a seriously fun group.
But fun won't cut it in the Western Conference. The Blazers squeaked into the postseason by virture of a play-in victory last season. They have pushed past the first round once in the last four years. With so many young teams poised to leap, Portland has an undertone of concern.
14. Oklahoma City Thunder
Sam Presti is a beacon of light for NBA 2K MyGM's across the world. I've played out his plan countless times. Given that 2K is a perfect representation of real life, the league might as well hand OKC every trophy from 2023-2030.
But seriously, this is how the Thunder should be operating. They drafted for upside (Aleksej Pokusevski), made a bunch of wacky trades to get picks, and kept their cornerstone in Shai Gilgeous-Alexander. The next few years may not be as joyful as last season's scrappy run to the playoffs, but OKC is playing this the right way.
13. Washington Wizards
The defining word for this Wizards interation is "probably." The backcourt probably improved with Russell Westbrook swapping in for John Wall. The prospect group, led by Deni Avdija, Rui Hachimura and Troy Brown Jr., is probably a good foundation. Thomas Bryant is probably an acceptable long-term center.
But Washington lacks certainty outside of Bradley Beal and surefire shooter Davis Bertans. The plan is unclear as well; this non-playoff team could realistically compete for a bottom seed in the East, but has little NBA-ready help and little long-term stability. The Wizards feel like a giant shrug emoji.
12. Utah Jazz
How is the Donovan Mitchell-Rudy Gobert relationship today? Jazz fans sure would like to know, as the duo controls the future of the franchise. For my money, Mitchell is one of the most underrated rising stars in basketball.
Utah has been a steady postseason lock and early-round exit for the last four years, and is standing pat aside from signing a familiar face in Derrick Favors. With plenty of options for guard scoring on the board, the Jazz decided to swing on center Udoka Azubuike in the first round of the NBA Draft. For better or worse, this team continues to put faith in itself.
11. Los Angeles Clippers
LAC's offseason has featured quite a lot of chatter for an alleged title contender. Doc Rivers is out, Ty Lue is in, and the coaching staff is retooled around the former NBA champion steward. Something does not feel right with this team, especially with so many ominous rumors floating around.
Then again, Paul George just inked a four-year maximum contract extension. He and Kawhi Leonard are back to their classically-underrated stardom. Serge Ibaka is a great free-agency get after losing Montrezl Harrell, and Luke Kennard gives this team another outlet shooter. On paper, the Clippers should compete with anyone.
Tier 3: The Sour Patch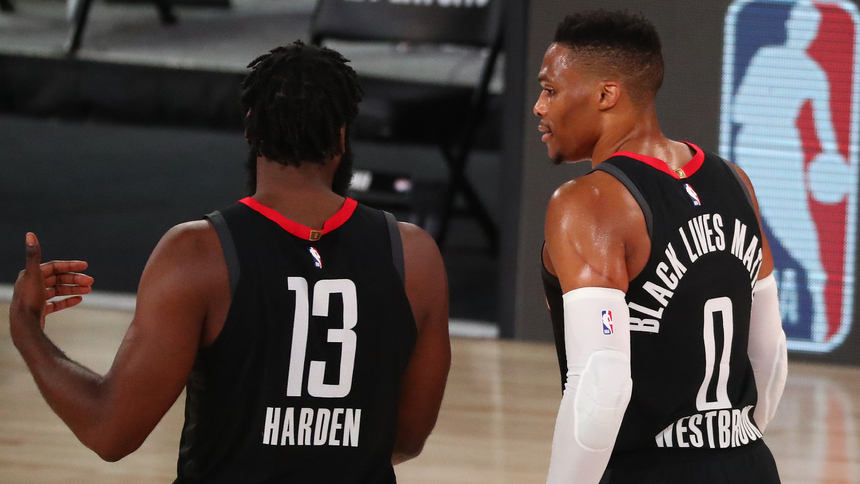 10. Cleveland Cavaliers
Isaac Okoro fits Cleveland's needs to a T as the fifth pick in the NBA Draft. But he won't solve the myriad defensive issues alone. This is the sentiment from our own Nekias Duncan:
"Kevin Love generally knows where to be, but struggles to get there. [Darius] Garland is SMOL and has a ways to go in terms of screen navigation. [Collin] Sexton fights on that end, but is better equipped to hound off-guards than primaries. JaVale McGee will be able to swat shots until he's 70, but he's a mess in space. The Cavs just posted the league's worst defensive rating and I don't have much reason to believe they'll be substantially better on that end."
Cleveland wasted opportunities to turn Andre Drummond and Kevin Love into long-term assets, and still isn't close to a playoff team.
9. Orlando Magic
Orlando will not have Jonathan Isaac, who is missing the season due to a torn ACL suffered during Bubble competition. That loss cannot be understated; he was a key piece of a solid 11th-ranked defense.
The Magic have snuck in the back door of the Eastern Conference playoffs each of the last two years. They made a smart pick by drafting Cole Anthony, who should provide a scoring punch off the bench with upside. But this is another roster that looks similar to its eighth-seeded self from last season. With plenty of aformentioned East teams clamoring to make the playoffs, the Magic look especially vulnerable.
8. San Antonio Spurs
For the first time in the 21st century, San Antonio did not crack the playoffs. But Gregg Popovich and the Spurs did a whole lot of nothing this offseason. They return the weird veteran duo of LaMarcus Aldridge and DeMar DeRozan, who steal valuable touches from an underrated prospect core.
The Devin Vassell pick was a gem, and the rookie from FSU might have another level of creator upside to unlock. Dejounte Murray, Derrick White, Lonnie Walker and even Keldon Johnson comprise a fun future backourt group. But unlike the stable Spurs of old, this franchise feels rudderless.
7. Sacramento Kings
Let's break this into the Kings and the Kangz:
The Sacramento Kings had a fantastic NBA Draft. They watched Tyrese Haliburton fall into their lap. Haliburton could have been a top-five pick, and makes sense aside or behind De'Aaron Fox as a guard. Then, they swooped in to grab Robert Woodard II in the second round. Woodard exemplifies the modern NBA forward.
But the Kangz took over and let Bogdan Bogdanovic walk for absolutely no reason. They had two chances to get back assets, too! Now, Hassan Whiteside is on the team for unknown reasons and SAC looks no closer to a playoff team.
6. Chicago Bulls
GarPax is gone, and Arturas Karnisovas is in, which is one major positive. But despite a roster chock full of talented young guns, this Bulls team is still waiting for a leap. The franchise selected Patrick Williams fourth overall in the NBA Draft. The selection feels more an indictment on Lauri Markkanen, who has gone from one of the better young prospects to a deeply-flawed pure shooter.
Meanwhile, the backcourt is a playmaking mess. Coby White has yet to make consistent NBA passing reads. Zach LaVine, for all his scoring, is Zach LaVine everywhere else. Chicago lies in "wait-two-years" purgatory.
Now, if the Bulls tank for Cade Cunningham...
5. Charlotte Hornets
I get what Michael Jordan and company are trying to due. LaMelo Ball is the perfect pick for a small-market team that's looking for a star. And if they want their franchise centerpiece to feel comfortable, they should surround the pass-first Ball with other scoring options.
That does not justify giving an oft-injured, 30-year-old, one-time All-Star $120 million for the next four years. Hayward is not a priority for Charlotte and will sap playing time from Miles Bridges in a make-or-break year. The Hornets keep saddling themselves with bad contracts in order to compete for the mid-lottery.
4. New York Knicks
The good news is that the Immanuel Quickley draft pick makes a lot of sense, at least on paper. Nerlens Noel, Omari Spellman and even Skal Labissiere are low-risk signings. And while Obi Toppin is a major head-scratcher, there's a world where his scoring translates.
But I'd like to counter all of that with this interesting tidbit on new Knicks head coach Tom Thibodeau:
"Thibodeau's strategies inform the whole of modern NBA defense. Now that he's had a year to tour from team to team, there should be little doubt that Thibs will return to the bench with some new tricks. Few coaches are better when it comes to digesting the state of the game and countering league trends."
Sounds great, right? The statement is from a Sports Illustrated article in April 2016, when Thibs was hired by the Minnesota Timberwolves.
3. Indiana Pacers
Indiana was on the verge of boosting its 19th-ranked offense by acquiring Gordon Hayward, but that never happened. The confusing Victor Oladipo saga dominated headlines from Indy, but he is still rostered under rookie head coach Nate Bjorkgren. Myles Turner also remains after his name made the rumor-mill rounds.
The Pacers are a clear level below the East powerhouses but in no position to tear things down. Is this a playoff roster with a disgruntled star? How exciting is that, anyway?
2. Detroit Pistons
It's really too bad we have to do this with Detroit. Killian Hayes was a phenomenal choice with the seventh overall pick, and for the first time since who knows when, the Motor City has a lead guard to build around.
But everything else the franchise did seems backwards. Besides the apparent love affair with traditional centers, Detroit also signed Josh Jackson and Jerami Grant to join with Blake Griffin, thus squashing the Sekou Doumbouya spotlight. Once again, this team is going nowhere fast. Instead of handing the keys to the future, however, the plan seems to be: don't use logic.
1. Houston Rockets
The one true dumpster fire right now. At this point, James Harden is all but gone before the Trade Deadline. Trading Russell Westbrook for John Wall is also a thing that happened. So is stumbling upon the franchise's first first-round pick since 2015 (!!) only to trade it for Christian Wood.
The Rockets are about to implode, with no roadmap for the future and only pain in the present.