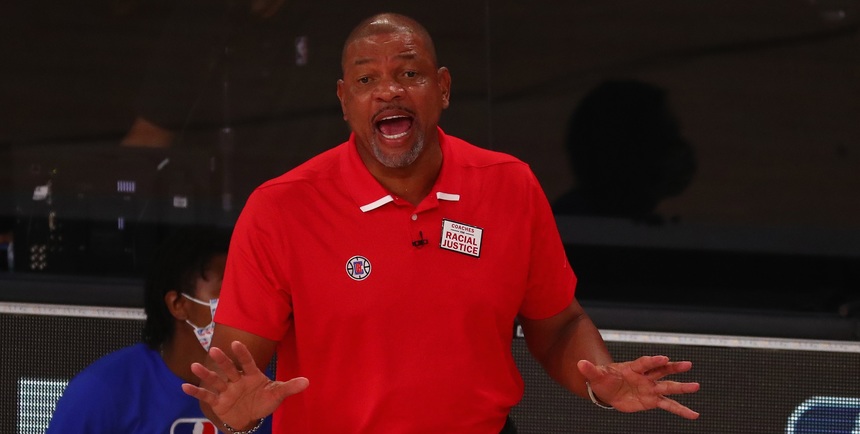 Sixers hire Doc Rivers as new head coach
After a rapid courtship and negotiation, Doc Rivers has reached agreement on a deal to become the next coach of the Philadelphia 76ers, sources tell ESPN.
SOURCE: Adrian Wojnarowski of ESPN
ANALYSIS: This isn't a huge surprise, as reports indicated that the Sixers would offer Rivers the job after watching Game 1 of the 2020 NBA Finals with him last night.
During his time as a head coach, Rivers has posted a 943-681 record (.581) in the regular season and a 91-89 record (.506) in the postseason. He led the Boston Celtics to a championship in 2007-08 and he won the NBA's Coach of the Year award in 2000.
We'll see if he can take the Sixers to the next level and get more out of Ben Simmons, Joel Embiid and Co.