The NBA champions emerged from the Western Conference this season, and there is no shortage of elite competition throughout the conference.
The Eastern Conference may have yielded more entertaining postseason matchups in recent years, but the West is widely regarded as the better conference and the middling teams play a role in that. These squads are actually quite complete in terms of build and outlook; they have talented players or, at the very least, a promising young core with clearly defined goals.
The fourth-, fifth- and sixth-seeded teams each ended the season with a 44-28 record -- a testament to the incredibly competitive nature of the conference at this point in time.
Today, we'll analyze why these teams haven't been able to crack the upper echelon of the conference yet and what their more immediate goals look like for the next season or two. If you missed our breakdown of the East's middle-of-the-pack teams, check that out here.
Utah Jazz: 44-28, No. 6 seed (eliminated in first round by Denver Nuggets)
The Utah Jazz have a white-picket-fence, archetypally-pleasing roster makeup. They have an ascending star in Donovan Mitchell, who has proven himself to be a dynamic scoring wing, a two-time Defensive-Player-of-the-Year big man in Rudy Gobert (the perfect anchor and lob partner for Mitchell) and, lastly, a two-way veteran in Mike Conley, who's a sound and balanced offensive ring leader.
What ensued in the postseason match-up between Denver and Utah was nothing short of historical. Both Mitchell and Jamal Murray have always been ranked among the league's bright spots, but no one expected the outrageous offensive numbers these players boasted. Both players have demonstrated unique athleticism and three-level scoring capabilities, displaying a propensity for mid-range shots, circus threes and mature pick-and-roll execution. The similarities don't end there, which is what made the series such a compelling watch: Both hail from teams with one-way, dominant big men, with Gobert being the Jazz's defensive system and Jokic serving as the Nuggets' offensive centerpiece. Utah put up a great fight in the first round, but they ultimately lost to Denver in seven games.
Unfortunately, in recent years, the Jazz have shown that their roster makeup is currently match-up dependent. As it stands, Mitchell remains a developing star who should continue to expand his game. Gobert, despite his gifts as an intelligent and ground-bound defender, has shown time and time again that although his abilities work during regular-season matchups, this doesn't translate into playoff success and he has repeatedly struggled against small teams and rosters that employ mobile, offensively dominant bigs. Even though Conley got into a rhythm during the postseason and produced at a higher level, we have yet to witness him get fully, seamlessly integrated with the Jazz across a full season.
Considering the issues, coupled with Mitchell's youth, it's unclear if the Jazz will continue to roll with the current iteration of the team heading into the next season. Now that it's established that Mitchell may have a future as a star wing, perhaps it makes more sense to trade for more similarly-aged surrounding pieces in order to extend the Jazz's window and give their emerging star ample time to round into form. It really depends on the goals of the front office. Should Utah continue to hover in the middle of the pack, flaming out continuously, or make the appropriate moves to contend at a higher level for the future?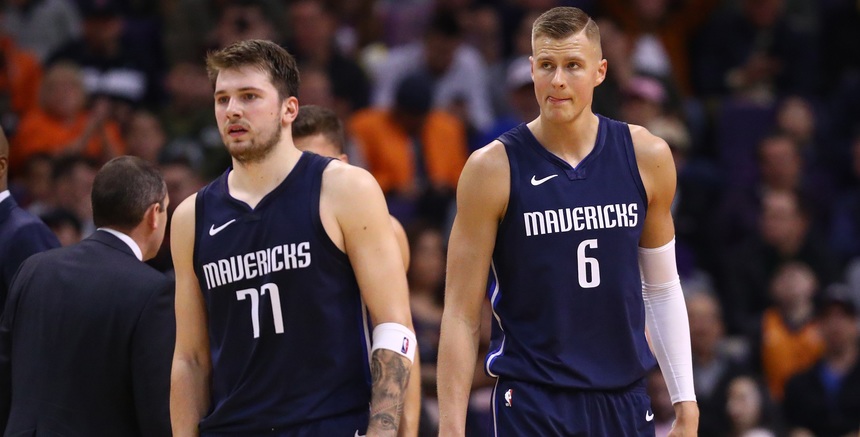 Dallas Mavericks: 43-32, No. 7 seed (eliminated in first round by L.A. Clippers)
The Dallas Mavericks are especially interesting because even though they were riddled with inconvenient injuries, they managed to not only make the playoffs, but they gave the talented Clippers a tough first-round series. If Kristaps Porzingis hadn't hurt his knee so early in the series, it's certainly possible that the match-up would've been even more competitive too.
Most people believed that the Mavericks would be the type of team to have almost a decade of contention laid before them. Their star player is a walking 30-point triple-double at 21 years old. Luka is young, poised and confident -- all of the ingredients needed to create a superstar. However, what many didn't expect was the team to be so immediately ready for high-level play.
Doncic has already proven he can orchestrate a historically efficient offense. The only missing piece may simply be more fourth-quarter reps, since consistent late-game execution seems to be his only weakness. With the ample cap space available for the Mavs' front office, they have the necessary room to add another star to the roster and they will reportedly be aggressive this offseason (weighing their trade and free-agency options). With the right moves, they could climb the standings and become a conference favorite. Positionally speaking, the most reasonable addition would be a star big man who can provide some free-range, frontcourt defense.
Portland Trail Blazers: 35-39, No. 8 seed (eliminated in first round by L.A. Lakers)
The Trail Blazers are at a bit of a crossroads with this current team. Their superstar point guard, Damian Lillard, is on the wrong side of 30. Their backcourt duo of Lillard and CJ McCollum is very productive on the offensive end, but it's a bit of a dated model.
Portland won the extremely competitive play-in tournament between the Western Conference's lower-seeded teams, finding themselves in a first-round matchup against the eventual-NBA-champion Lakers. Through sheer will, they avoided a sweep, but the team's deficiencies were made obvious in a league defined today by wings. The Blazers lack the player archetype required to combat the onslaught of 6'7-to-6'10, big-bodied scorers leading the top teams in the NBA. With no stopper capable of dealing with these types of players (from Luka Doncic to Kawhi Leonard to LeBron James to Anthony Davis to Paul George to Jayson Tatum to Giannis Antetokounmpo to Ben Simmons to Pascal Siakam and so on), I don't really see a future of high-end contention for the current version of the team.
Portland can either be content with the level of play they're at now -- the definition of middling -- and wait for the miniscule chance of a future convenient injury to a contender and a highly favorable playoff seeding, or they'll have to take the risk required to compete for a Finals berth, which they are well-positioned to do. If they're open to making some big moves, it could pay off in the long run.
Anfernee Simons has shown flashes of energy and offensive variety, which may be enough to entice some rebuilding teams into showing interest. Also, Jusuf Nurkic, who worked his way back from a gruesome ankle injury in the bubble, is a valuable trade chip; there are quite a few Eastern-Conference teams desperate for a rebounding big man, so he could return a solid haul.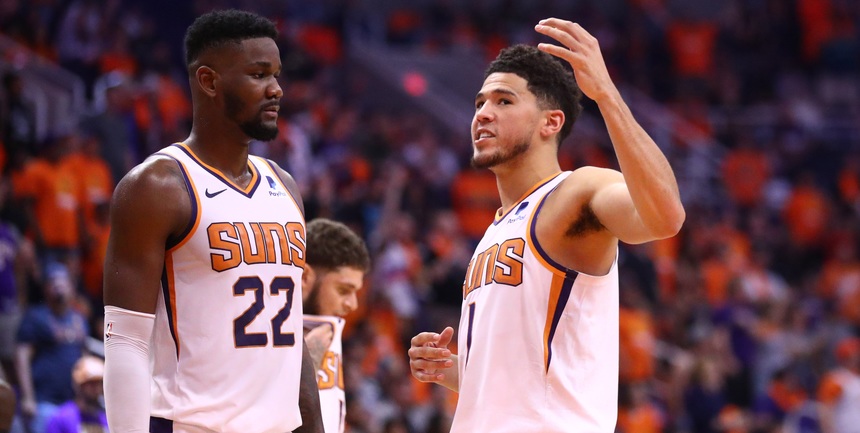 Memphis Grizzlies/Phoenix Suns: 34-39, No. 9 and 10 seed, respectfully
The Grizzlies and Suns have been among my favorite teams to keep an eye on since last season. Why? Because the transition from a youthful, rebuilding roster into a legitimate perennial playoff team is always worth tracking, as it's typically a long and tedious (yet highly rewarding) pursuit that should be applauded. Both these young squads are at the cusp of making such transitions, with the Devin-Booker-led Suns closer to that mountain top than the Grizzlies.
Despite neither squad making the playoffs, the bubble runs exposed some truths for both teams.
The Grizzlies aren't quite ready yet.
Memphis inspired viewers throughout the regular season. Led by a charismatic showman in Ja Morant, they played a modern and disciplined game well above expectations, considering the youth of the team. To their misfortune, the bulk of their most difficult matchups were concentrated on the tail end of the season in the bubble, subsequently losing them the play-in tournament. Regardless, they were without the services of the injured Jaren Jackson Jr. There's still plenty of optimism and hope about the future of the Grizzlies' core and they should stick with this group for at least the next few years.
The Suns may have had a breakthrough.
Prior to the playoffs, the story of the NBA bubble was the Suns going 8-0 to end their season. The fact that the winning streak wasn't enough for Phoenix to make the playoffs is a testament to how tight the play-in race was, but it seems that the team had a collective breakthrough with their wins over the Clippers, Mavericks and Sixers among others. They have 'jack-of-all-trades' role players like Kelly Oubre Jr. and Mikal Bridges (the latter of which enjoyed a coming-out party as the exact kind of versatile defensive wing the Blazers lack), a dominant big man in Deandre Ayton and a pure scorer in Booker, who has made tangible strides as a distributor and offensive hub. Like the Grizzlies, they may make some fringe additions and subtractions, but the current team presents the ideal environment for them to continue to develop their rising stars.
Here's a look at what's next for the Eastern Conference's middling teams including the Philadelphia 76ers, Brooklyn Nets, Orlando Magic and Washington Wizards.