The Toronto Raptors ended their three-game preseason with a loss to the Miami Heat. The first two matchups for Canada's team consisted of two wins against the new-look Charlotte Hornets and their lottery pick LaMelo Ball.
The Raptors had a bit of a new look too, with their center rotation featuring Aron Baynes, Chris Boucher and Alex Len. With the loss of centers Serge Ibaka and Marc Gasol (who played a big role during the Raptors' championship season), team president Masai Ujiri and general manager Bobby Webster quickly beelined to plan C with their acquisition of the 34-year-old Australian big man for the starting lineup. So far, Baynes seems like a solid fit. He has naturally set excellent screens that the team's six-foot guards seem to greatly appreciate. Once Baynes gains the muscle memory and team trust to properly execute Coach Nick Nurse's complex defensive schemes, one can expect to see even more from the free-agent addition.
Because this turnover, the Raptors will need to find new avenues to replace the missing production of Ibaka and Gasol.
Here are five preseason observations of a team trying to reimagine their dynamic for the future:
Malachi Flynn is an Old Soul
Right after November's NBA draft night, I wrote a piece detailing the style and fit of Malachi Flynn for the Raptors. I expected to see a two-way guard with the potential to be immediately useful for the team, but I feel like right now, it's a bit of an understatement given how great Flynn looks. The 22-year-old drew countless comparisons to Fred VanVleet, but within those preseason matchups, the former San Diego State point guard was more reminiscent of Kyle Lowry (with his pick-and-roll ability, impactful passes to teammates and impressive help defense.) Yes, it's only the preseason, but I'd be remiss if I didn't mention how the rookie already looks like a vet.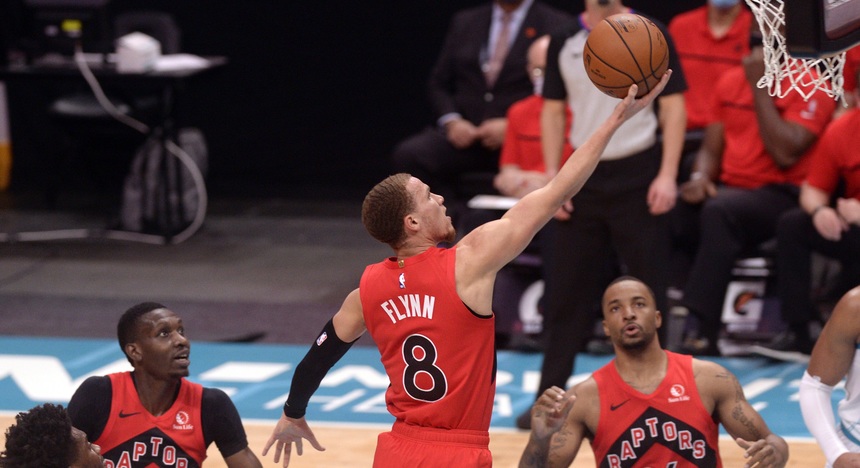 Pascal Siakam Was on Autopilot and That Shot Looks Good
At the moment, Raptors fans are highly critical of the franchise forward -- still left with the taste of last postseason's disappointing play in their mouths. Pascal Siakam looked ready for the playoffs back in March prior to the hiatus, tearing up the team's West Coast road trip. But the extended stoppage left him unbalanced and unconfident. The close loss against the Boston Celtics in Game 7 didn't help. For the preseason, Siakam left plenty for the imagination, opting to take it easy on offense and sticking to practicing in-game jumpers. His three-point shot looks as good as ever, as he made 60 percent of such shots at a high clip across all three games. His willingness to shoot is reassuring but, like many, I'll be waiting for the regular season to begin so I can see the improvements he's made to his dribble-drive game when at full effort. I'm not yet willing to let a bubble postseason alter how I see Pascal Siakam.
The Center Position Game Plan Will Be Interesting
So far, Aron Baynes looks like the clear choice for the starting center position. The guards continuously utilized his brick-wall screens to launch threes all night long, and for a team that has lost offensive production, such high-percentage looks are valuable. Outside of Baynes, Chris Boucher and Alex Len have shown equal flashes of roster fit and inconsistency. After discovering the usefulness of small-ball lineups featuring either OG Anunoby or Siakam at the center, the coaching staff may frequently look to these lineups in order to bypass the inconsistency of the bench centers (at least certainly for the playoffs). As it stands, the Raptors may go very small throughout the season's closest games due to the thinness at the forward spot outside of their two starters.
Kyle Lowry Hasn't Lost a Step
Listed as "shooting guard" in his first game back, Kyle Lowry played in his first and only preseason game versus the Miami Heat. Nurse bragged that the team's leader has looked sharp and fit during training sessions, and Lowry demonstrated just that, playing at 100 percent effort on both ends Friday night. Although the team seemed lethargic, Lowry took charges, sliced through the defense and argued with refs as if it was an important playoff game. Because the veteran point guard is rapidly approaching age-35 and seems to look even better as the months go, it may not be a reach to say that since his usage is slated to go up with the losses of Gasol and Ibaka, Lowry might be closing in on his seventh All-Star season with the Toronto Raptors.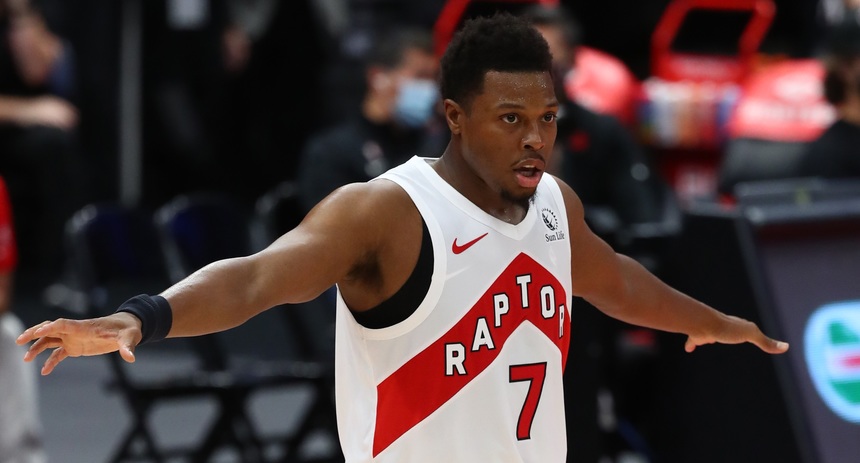 Important Season For OG Anunoby
It looks as though the Raptors may be waiting until next offseason to extend third-year small forward OG Anunoby. OG impressed fans with his off-the-dribble scoring in the first preseason matchup against the Hornets (with many suggesting he'd end the season a better player than Siakam), but he was muted in the games since -- settling for spot-up shots and wobbly drives. Even though I believe the excitement was overzealous, OG has made undeniable strides as a ball handler. His performance this season will be the deciding factor on his value, and at his very best, OG looks like an up-and-coming star. A season of more responsibility may be exactly what he needs for his confidence to take that leap.
The Raptors' regular season will tip off against the New Orleans Pelicans on Dec. 23 at 7:30 p.m. EST. The game will be played in Tampa, FL, which is where the Raptors will be holding their home games this season due to Canada's travel restrictions amidst the pandemic.