Earlier this month, the Brooklyn Nets shocked the basketball world when they decided to hire two-time MVP Steve Nash as their head coach even though he has no coaching experience (aside from a player-development role with the Golden State Warriors). James Posey, a 12-year NBA veteran and former NBA assistant coach, weighed in on the hire and what Nash can expect in his first season with the Nets:
I can't imagine taking over an NBA head-coaching gig with no coaching experience. That won't be easy. I was intimidated at times during my first season as an NBA assistant coach, and that was with a full year of coaching experience in the D-League under my belt.
After my first season with the Canton Charge, I was promoted to the Cleveland Cavaliers' coaching staff. In that first season as a coach, you learn a lot. When you're a player, you don't realize just how much work goes into creating each game-plan and scouting report. That was the biggest surprise for me. As a player, you go to practice, do some individual work, watch film and then you go home. As a coach, there's so much work that's done behind the scenes.
Aside from the star player, the head coach is the face of the franchise. There are a lot of non-basketball responsibilities that come with that gig. You're talking to the media, showing up to events in the community, doing speaking engagements, sitting in a lot of meetings and stuff like that. And you have to balance all of that stuff with game-planning and managing the team.
My first year as an NBA coach with the Cavs was when LeBron James came back to Cleveland, and going into that locker room was difficult initially. I had just recently been playing against these players, and I was wondering what they thought of me. I tried to gain their respect by making interesting points in my scouting reports, knowing players' tendencies and things like that, so they'd realize, "Oh okay, this guy knows what's going on; I should listen to him." When I had to do the game prep during the season, having to talk to those guys as a new coach was intimidating at first. But the more I did it, the more comfortable I got. The players started to respect me and I started to feel better about myself as a coach and gain confidence. I think my playing days helped prepare me, but it still took time for me to get comfortable.
Steve Nash will have a lot to learn over the next year. And it's going to take some time and some work for everyone to get on the same page in Brooklyn.
Like everyone else, I was surprised when the Nets hired Nash. With all of the reports out there and anonymous sources leaking things, nobody had any idea that Nash wanted to be a head coach or that he was even on Brooklyn's radar. I guess that was G-14 classified information! I was shocked. At the end of the day, owners and GMs are going to hire who they want to hire. Getting a head-coaching gig is largely about winning over the execs and getting them to see your vision. I'm sure Kevin Durant played a role in this too, since teams often ask their superstars for their thoughts or (at the very least) get their approval on the hire. But it was a shock to everybody, especially since it's his first time coaching. It'll be an interesting fit.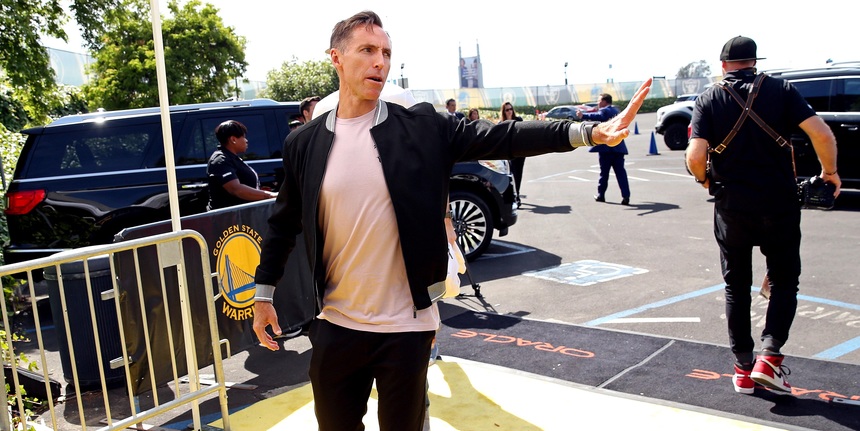 Fortunately for Nash, he has a really talented team. Not only do they have superstars in KD and Kyrie Irving, they have a lot of solid players around them too. Now, because Durant wants Nash on the sidelines, the others will have to buy in as well. In Cleveland, we had the same situation; once LeBron James saw Ty Lue's vision and developed that trust in him, the others had no choice but to fall in line. Getting the superstar player on board is the most important step.
The players will have respect for Nash right away based on his Hall-of-Fame career in the NBA. But just because they respect what you did as a player doesn't mean they will respect you as a coach. You still need to prove yourself as a coach and show that you can help them get better and win games.
Our Cavaliers were in a somewhat similar position as this Nets team. Players who were used to being "the man" (LeBron, Kyrie and Kevin Love) were asked to make sacrifices for the good of the team. T-Lue managed them really well and got the best out of them. Things weren't always rosy, but he earned the players' respect, got them to buy in and then led us to a championship. And not only did we win a title, we made three-straight NBA Finals appearances, which isn't easy to do when there's a target on your back.
And like our Cavs teams, this Nets team will enter the 2021 season with very high expectations. Every year in Cleveland, our goal was to win a championship. Fortunately, I had won two titles as a player and played with stars like Shaquille O'Neal, Dwyane Wade, Kevin Garnett, Ray Allen and Paul Pierce, so those expectations didn't affect me much. But if you haven't been through that and learned firsthand what it takes to win a ring, you're walking a tightrope. If you step the wrong way, shit can go south really quickly. If you make a mistake, you can lose the team (or lose your job). There's less margin for error when everyone on the team expects to contend for a title, as is the case with the Nets.
That's where the relationship between Nash and KD is so important too, just like the relationship LeBron and T-Lue had in Cleveland. As long as Nash has KD's support, that will go a long way with the others.
The other similarity between those Cavaliers and these Nets is Kyrie Irving. I coached Kyrie for three seasons on the Cavaliers, including when we won the championship in 2015-16. It'll be interesting to see how Nash and Kyrie work together.
Kyrie was still in his early-20s when I coached him in Cleveland, so hopefully he's matured a bit. I hope he sees the game differently. Back then, he was a young man who didn't understand the full scope of things. He was more about "me, me, me" than "us, us, us." For Kyrie, he just needed to mature a bit and understand the bigger picture when it comes to the game of basketball - where it's all about winning and leading his teammates. Kyrie's leadership has been questioned, but he has an opportunity to silence those critics by stepping up as a leader in Brooklyn and having a great relationship with Nash.
To me, Kyrie is the most talented point guard in the league. I think he'll continue to get better when it comes to understanding the position, but talent-wise, I'm taking Kyrie over anyone. I just hope he puts it all together as a leader and teammate too. If he does that, whew!
Kyrie is getting the chance to learn from an all-time great point guard. Again, they have to build that relationship and develop that trust factor, but it could be great for him. In Brooklyn, Kyrie and KD are going to be "the guys." I think Kyrie was able to learn a lot from LeBron because when he left to join the Boston Celtics, he experienced what it's like to be "the man" on a contending team. The media was going at him and putting a lot of pressure on him. They basically said, "Oh, you want to be the guy? Then we'll hold you to that." And not everybody is built for that.
Kyrie is a great kid and he's worked really hard to be seen as a top player and get that respect from other players. Hopefully, he's learned some things since I coached him and he's able to get on the same page as Nash playing-wise and communication-wise. It's pretty common for players to be focused on showcasing their talent and becoming a star early in their career; then, as they get older, their attention shifts to winning championships and being more team-oriented.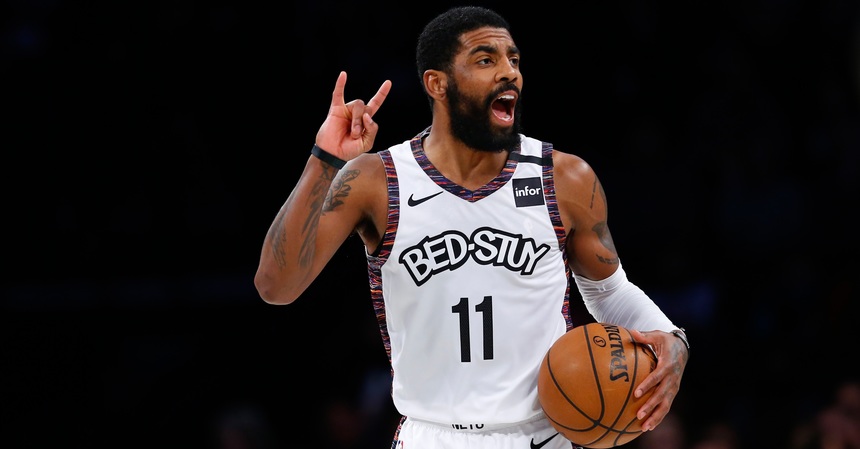 When you're coaching a star, you have to earn their respect. If they see you working really hard, they're more likely to listen and buy in. It's similar to winning over a star teammate and getting them to respect you on the court. You also have to find common ground with each guy and figure out how to communicate with them.
During my first season with the Cavs, the respect was there from LeBron, but it developed gradually over time. At one point, I was in charge of scouting our next opponent and we were in the middle of a funk. We were losing and some of the guys were pointing the blame at everyone else. When I presented my scouting report before our game, I wrote on the board: "THAT TASTE" and "THAT SMELL." Basically, to sum it up, I told them that we had a bad taste in our mouth from all of the losing and we had to get rid of it. Also, I said, "When you smell something you don't like, you're looking around and thinking it's something or someone nearby; you think it's everyone else but yourself. At the end of the day, it could be you who stinks!" I basically told them rather than pointing the finger at everyone else, consider that you may be the one who's the problem. Afterward, LeBron told me, "Pose, that's some real shit. I like that a lot."
That made me feel good as shit! He understood what I meant; I earned some brownie points. As a new coach, it was one of those situations where I was like, "Yes!" Other people might not admit that, but it gave me some validation. He said it in front of everybody, which was really nice. That gave me even more confidence. LeBron gives out compliments, but he doesn't give 'em out often, so it meant a lot.
When you're coaching star players, they'll test you. LeBron would test us in Cleveland. He'd ask in-depth questions because he is really smart and always well-prepared. If we were going over two defensive coverages, he might ask what the third option is if those two don't work. He'd put you on the spot and then you're trying to come up with a good answer quickly. In those moments, you can't look dumb. You just have to make sure that you really know your team and understand the game-plan. He probably doesn't even know he's doing it; I don't think he was ever trying to test me. He just has such a high-basketball IQ that when he asks a really good question and all eyes are on you, it's like a pop quiz!
Compared to other players and their understanding of the game, LeBron is 100-times ahead; he's even ahead of some of the coaches. But that's why T-Lue was so great with LeBron; he was just as prepared and he managed that team so well. Nash needs to be ready in case any of his players try to test him.
In my first year as a coach, aside from the amount of work, one other thing that really surprised me was just hearing how the coaches talk about the players. It made me wonder, "Man, what did my coaches say about me back in the day?!"
I think Nash could be a very good coach and there's no question that this is a great situation for him. He may be able to hit the ground running, like Steve Kerr did with the Warriors. He'll just have a lot of work to do and the first year may be tougher than he expects.