Following the Los Angeles Lakers' last-second loss to the Miami Heat in Game 5 of the NBA Finals, LeBron James was criticized by fans and pundits for passing to Danny Green on the final play rather than attempting the game-winning shot himself. James was triple-teamed on the play and passing to Green was the right decision, but LeBron's haters saw an opportunity to bash him and pounced on it.
Throughout this NBA season, I've watched as these critics have come up with absurd reasons to hate on LeBron. These takes are all over social media (especially on Facebook) as well as on various sports TV shows and sports-talk-radio programs. Nobody is above criticism; however, with James, it feels like he can't win with these people. Regardless of what he does, someone will get upset. Some of the hate he receives is outrageous and just plain ridiculous. Sometimes, the information is factual, but it's presented just to spread negativity.
As I saw more and more examples of this throughout the season, I started keeping a list of these critiques. These are actual takes that I have heard or read throughout this season:
BEFORE THE SEASON
1. In the Western Conference, LeBron could never accomplish what he did in the watered-down East.
2. How many times has LeBron been to the NBA Finals and lost?
3. LeBron had to form a super-team, so his Miami championships shouldn't be respected.
4. LeBron needed a Dwyane Wade or a Kyrie Irving by his side to win.
5. LeBron just isn't a killer like Michael Jordan, and he doesn't have the Mamba mentality.
6. LeBron doesn't have a go-to move like MJ or Kobe.
7. Unlike LeBron, MJ and Kobe stayed on the same team, overcame their rivals and then won titles.
8. Never forget when he disappeared against the Dallas Mavericks in the 2011 NBA Finals!
9. LeBron is too old and slow.
10. LeBron can't win the big games.
11. LeBron should never be put in the GOAT conversation.
12. LeBron talked the Lakers into trading away their entire team for ONE player; no one is worth that! The Pelicans won the Anthony Davis trade. GM LeBron strikes again.
13. LeBron gets all the glory and praise when his team wins and his teammates get all the blame when they lose. Then, folks say he doesn't have any help!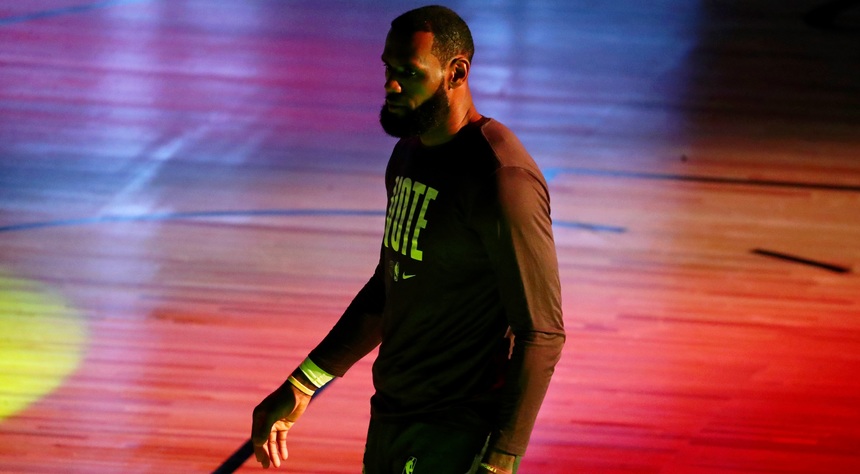 DURING THE REGULAR SEASON
14. The Lakers just lost to the Clippers on opening night! The Clippers are the better team.
15. Kawhi Leonard is the best player in Los Angeles, not LeBron.
16. The Lakers are scared of the Clippers, and LeBron is scared of Kawhi.
17. Okay... LeBron and the Lakers are winning games, but they haven't beaten a good team yet!
18. The Lakers are beating good teams because LeBron has a super-team! The Lakers are stacked!
19. LeBron is so narcissistic; he only cares about himself.
20. LeBron is a stat-chaser.
21. LeBron only scores and dominates because he's bigger than everyone else.
22. LeBron could never play in Michael Jordan's era.
23. LeBron is ranked too high on NBA 2K!
24. They spent too much time perfecting LeBron's face and mannerisms on 2K. Why didn't they put that level of detail into the other players?!
25. LeBron is smiling and joking too much on the court. He isn't serious enough.
26. LeBron doesn't smile enough on the court. He's too serious.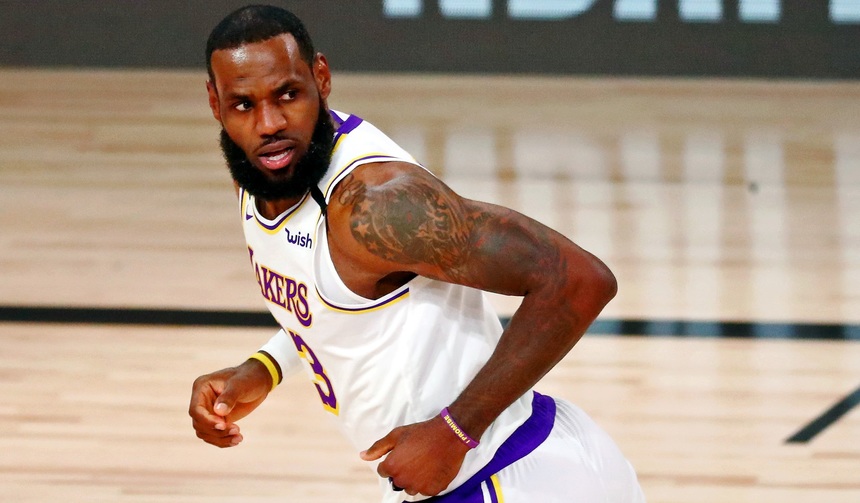 DURING THE PLAYOFFS
27. The Blazers are dangerous. The Lakers do NOT want to see them the first round. They will be a problem.
29. LeBron's not dedicated to basketball because he's too focused on social activism.
30. The NBA's ratings are down because of "woke" LeBron, in particular. He needs to stick to sports (AKA "shut up and dribble").
31. Who does he think he is, Muhammad Ali? Why do we need to know what he is reading ?
32. LeBron is corrupting all of the other NBA players to be anti-American and disrespect the flag and criticize our President and be against all cops. A loss for him is a win for America.
33. Just wait until the Clippers and Lakers meet in the playoffs... The Clippers are winning easily!
34. The Rockets are dangerous! Their small-ball can really challenge Los Angeles!
35. The Nuggets are dangerous! The comeback kids can beat LeBron and the Lakers!
36. LeBron and the Lakers haven't had to face any good teams on their path to the NBA Finals!
37. The refs are giving LeBron a ton of favorable calls.
38. MJ never cried to the refs the way LeBron does.
39. My conspiracy theory: The NBA powers that be want LeBron to win this championship.
40. The Clippers would've defeated LeBron and the Lakers easily.
41. If Miami was fully healthy, they would be defeating the Lakers.
42. If the Lakers win this championship, it will actually hurt LeBron's legacy.
43. The Lakers went on a run while LeBron was on the bench. They may actually play better without him.
44. LeBron jokes around all the time, but now he wants to get on his teammates for joking around on the bench during the blowout in Game 2? LeBron is a hypocrite.
45. LeBron didn't celebrate with his teammates after the Western Conference Finals. He's a bad teammate. A good leader would've been celebrating with his teammates.
46. LeBron wouldn't have had the success he is having this season if it weren't for Anthony Davis, so LeBron shouldn't be getting the credit he is getting. AD should win Finals MVP!
47. LeBron is playing well, but it's only because this is the softest era in the history of the NBA.
48. Look at LeBron walking off the floor with 10 seconds left in the game. That's not something a GOAT (or a good leader) would do.
49. This championship wouldn't really count for LeBron because it was in the bubble, so it should have an asterisk by it.
50. The real GOAT would have taken the last shot! Michael Jordan wouldn't have passed the ball!
So, there you have it. Did I miss anything?
The sad part is, as divided as this country is at the moment, hating on LeBron has become the unifying force that has brought many people together. I see hate from people of all races, colors, religions, nationalities, tax brackets and political parties. And, although I stopped at 50 examples, I'm sure there were plenty more that I could've listed. So, the question is: why all the hate?