The toughest part of Klay Thompson's surgical rehab for his torn Achilles tendon may be the first four-to-six weeks. He will not be able to put any weight on his right leg, which means a heck of a lot of TV time for a guy who has made a living on his feet.
What may make it even tougher is the mental side of his recovery, as other athletes who ruptured their Achilles tendon have said that depression was a very real side effect.
Golden State's superstar is going to miss the entire 2020-21 season because of the injury he suffered in a workout the day of the NBA draft. This comes after he missed the entire 2019-20 season while recovering from a torn ACL that he sustained during the 2019 NBA Finals.
"Kobe Bryant and Dominique Wilkins had this injury and came back from it, but it may take two full years to get back to his full performance level," said Dr. Paul Ledesma, a podiatrist and surgeon at Phoenix Spine & Joint. "So it is a long haul, but there have been a lot of medical advancements that may make it easier."
Dr. Ledesma is not actually treating Thompson, but he has operated on athletes in the past and described two procedures for repairing a torn Achilles.
The first is the percutaneous approach, which is noninvasive and almost never used on pro athletes, although it works for weekend warriors. Small incisions are made and the specialist is somewhat at a disadvantage and "operating kind of blind."
The second approach involves making an incision along the back of the leg and making reinforcements with small steep plates attached to the heel bone. In this type of procedure, tendons from a cadaver or from the same leg are woven together with the damaged Achilles to strengthen it. The heel anchors can be made with steel or with a dissolvable material, depending on the severity of the Achilles tear.
"Thompson's leg is then placed in a stable position with the toes pointed down to relax the repair site," said Dr. Ledesma. "It cannot be walked on, and we don't let you walk for four-to-six weeks before any weight-bearing is allowed. It is a long haul in terms of conditioning the leg muscles and getting your balance back."
The next stage of recovery could involve a rehab machine known as Alter G, which was developed by NASA. With this machine, a plastic bag is inflated with air while a player walks on a treadmill, reducing the load being carried by the leg by 80 percent, but still allowing for a full cardiac workout. It is often used in conjunction with swimming-pool rehab, in which full buoyancy reduces the stress on the injured leg by 100 percent.
Numerous NBA players have undergone surgery for a torn Achilles, and the results have varied on a case-by-case basis. Kevin Durant of the Brooklyn Nets still has not played since being injured in the 2019 NBA Finals and by the time he returns this winter, it will have been more than a year-and-a-half since he last played.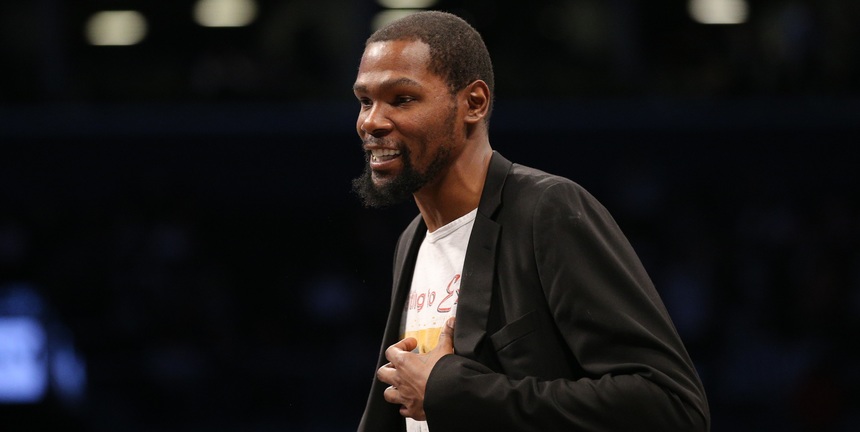 Isiah Thomas was 35 years old when he had to retire because of an Achilles tear. Patrick Ewing was 36 when he was sidelined for seven months by the same injury. Voshon Lenard was 30 when he missed almost an entire season. Mehmet Okur recovered in eight months when he was 30. Kobe Bryant (34) recovered in nine months, Wes Mathews (28) recovered in seven months, Rudy Gay (30) recovered in 10 months and DeMarcus Cousins (27) missed an entire year.
There is no one-size-fits-all rule when it comes to the expected recovery time for Thompson, 30.
"It is different with every person and every body," Dr. Ledesma said. "On average, people heal in a certain amount of time. There are outliers. Our biological nature means not every body is the same."
Ledesma said that a national study of Achilles injuries in baseball, football, hockey and basketball players revealed that a stunning 30 percent never recover.
"That is a significant percentage, but it is the largest tendon in the body and it endures the first strain and stress because of the nature of the sport," he explained. "And then there is the mental aspect of what this does, because it is ingrained in athletes' brains to be active and working with their bodies… yet they have to rest."
When asked what he would recommend for Thompson, Dr. Ledesma said: "Klay has been in the league a long time. I would tell him to rely on his experience and the ability he has. And don't be too hard on yourself."
Thompson underwent successful surgery on his Achilles on Wednesday, the Warriors announced.