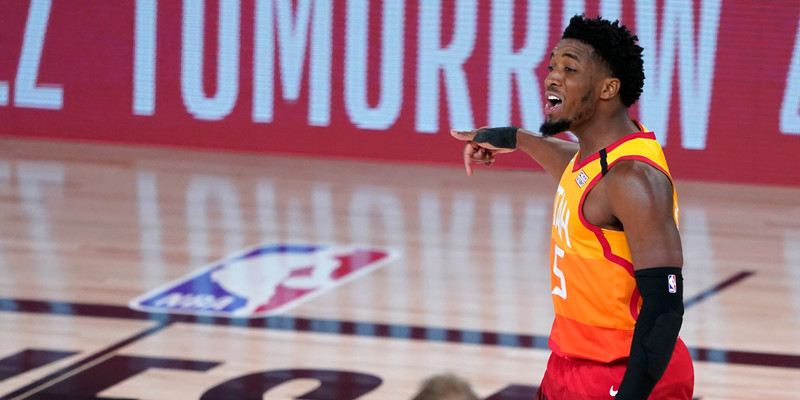 Mitchell, Jazz to finalize max extension in fall
[Donovan] Mitchell is eligible for the rookie max extension — valued this offseason at roughly $170 million over five years — but there was concern that a serious injury in the restart could jeopardize his earnings.
"Once my teammates told me they wanted to play, then I was all in. I couldn't make it all about myself," Mitchell told Yahoo Sports after the Nuggets' 80-78 Game 7 first-round win that eliminated the Jazz.
Mitchell and the Jazz will finalize a max extension when free agency opens in mid-October, league sources told Yahoo Sports.
Source: Chris Haynes of Yahoo Sports
ANALYSIS: This is a no-brainer for the Jazz or Mitchell. The seven-game series with Denver was a giant leap toward superstardom for the third-year guard. He averaged a league-high 36.3 points on a sizzling 69.6 True Shooting percentage to go along with 5 rebounds and 4.9 assists per game.
Mitchell had a 37.5 percent usage rate and made the most of it, knocking down 33 of his 64 triples (51.6 percent!) and attempting 157 total shots against the Nuggets. It is clear that he does not shy away from the moment when it counts, and he left it all out on the floor in the first round.