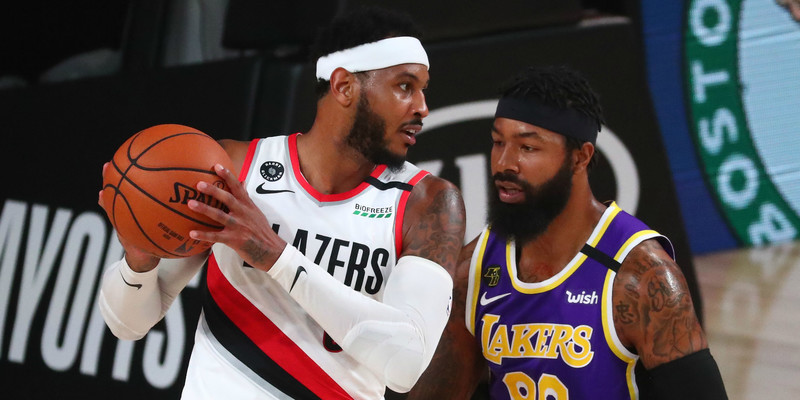 Knicks interested in Carmelo Anthony reunion?
According to sources, [Carmelo] Anthony has been on [New York Knicks president Leon] Rose's radar ever since he took over the presidency in early March. Rose is Anthony's former top client at Creative Artists Agency. Other connections include Anthony lobbying for Thibodeau to become Knicks coach in 2014 and the newly hired assistant Woodson getting Anthony to play his best two-way ball in the 2012-13 season.
It also makes sense because the Knicks have no clear starting small forward. The Knicks also need an outside-shooting forward after Julius Randle regressed from deep last season.
Source: Marc Berman of the New York Post
ANALYSIS: Carmelo has already stated that he feels he belongs in Portland, so a return to New York might be unlikely -- but money could talk! His resurgence with the Blazers has been amazing to watch, and it's all because he bought in with what Damian Lillard and Terry Stotts were selling.