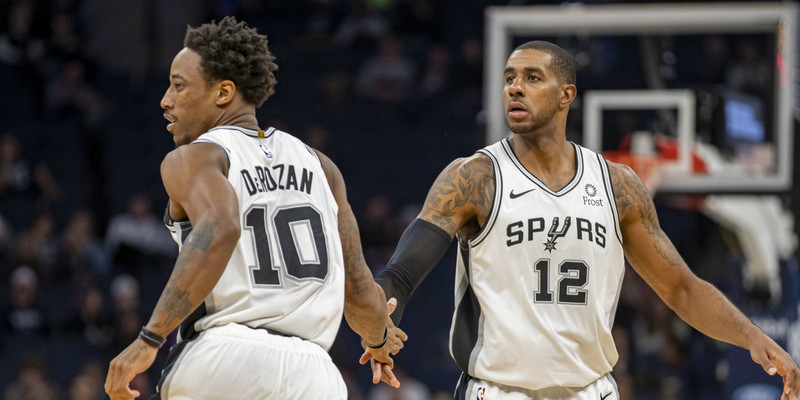 Aldridge, DeRozan's future with Spurs up in air
Near the NBA's trade deadline, the Spurs were rumored to be shopping [LaMarcus] Aldridge, but rival executives suggest the Spurs "overplayed their hand thinking they were supposed to get some giant package for him," one NBA executive said.
The Spurs could shop Aldridge again this offseason. Aldridge had repaired his relationship with Blazers superstar Damian Lillard, and one agent suggests the Spurs could ship him back to the Blazers.
On the [DeMar] DeRozan front, he'll likely decide to pick up his option. The Spurs could build around him, using the team's bubble play as a roster model or trade him, too, should he opt out. DeRozan is close with Miami Heat star Jimmy Butler, and one agent forecast a possible Spurs-Heat package.
Source: Jabari Young of CNBC
ANALYSIS: It looks as if the Spurs are looking to retool and find the right talent to surround their up-and-coming core with. Dejounte Murray, Derrick White and Lonnie Walker IV are the future of this franchise. If R.C. Buford is willing to budge on his previous stance, the Spurs could get a solid return for Aldridge. As for DeRozan, we'll have to wait and see on that player option. It wouldn't be surprising if only one, or neither, of the two are playing in San Antonio next season.