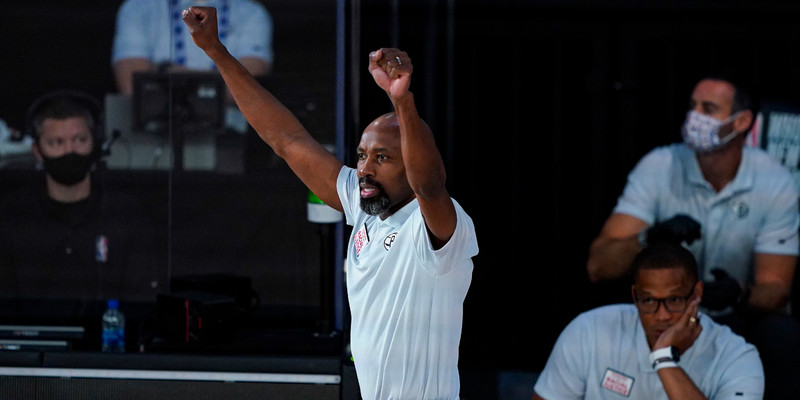 Nets interview Vaughn for head coach
The Brooklyn Nets have conducted a formal interview with incumbent head coach Jacque Vaughn for the permanent position. According to Shams Charania of The Athletic, Vaughn has impressed owners with his connection to the players.
Regardless if Vaughn is or isn't the team's next head coach, the Nets want him back in some capacity.
Source: The Athletic's Shams Charania
ANALYSIS: Vaughn led a depleted Brooklyn bunch to a 5-3 record in the NBA restart, so it's no wonder that Joe Tsai and Sean Marks have great respect for him. He got the most out of the players he worked with, and it appears he's in good graces because of it.