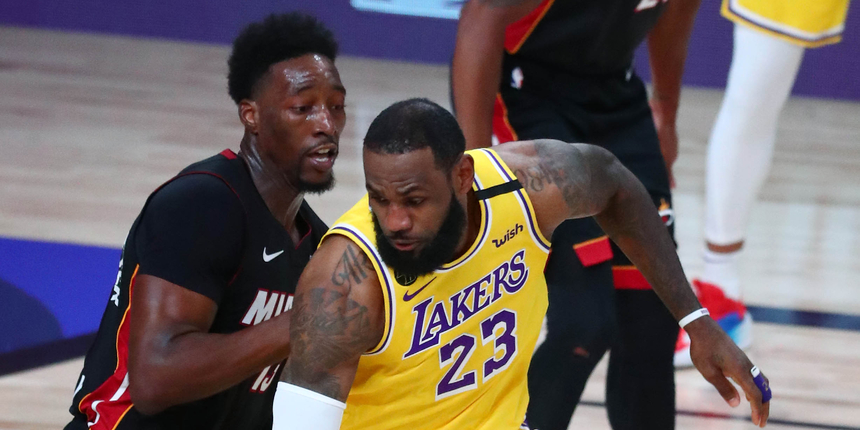 Adebayo says he will return for Game 3
Update: Miami Heat star Bam Adebayo (neck strain) tells Yahoo Sports he plans to return for Game 3 of the NBA Finals on Sunday.
Source: Chris Haynes of Yahoo Sports (Twitter)
Original report: Miami Heat All-Star Bam Adebayo (shoulder) will miss Game 2 of the NBA Finals vs. Lakers tonight, but there remains hope that he could return for Game 3 on Sunday, sources tell ESPN. The Heat have listed him as doubtful for tonight.
Source: ESPN's Adrian Wojnarowski on Twitter
ANALYSIS: After being held out of Miami's Game 2 loss to the Lakers, Adebayo (neck) will look to re-join his team for Game 3 of the NBA Finals on Sunday. The Lakers looked dominant once again as they now hold a 2-0 series lead over the Heat.
The Heat will need everything Adebayo can give as they look to avoid an 0-3 deficit.