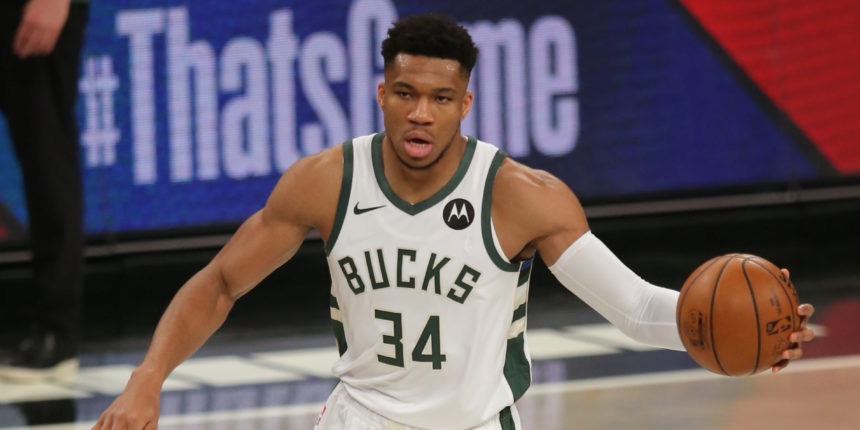 NBA shuts down Nets' scoreboard timer with Giannis at free-throw line
According to the New York Post's Peter Bottle, the NBA is putting a stop to the Brooklyn Nets egging on the taunting of Milwaukee Bucks star Giannis Antetokounmpo at the free-throw line.
"An NBA source said the league ordered the Nets to cut out the gamesmanship tactic of a timer shown on the overhead scoreboard at Barclays Center during Game 1 of their playoff series against the Bucks whenever the two-time MVP was at the line," Bottle wrote in his article. "The league doesn't advocate teams inciting the taunting of other players, the source added.
"Instead, the Nets showed an inset video of longtime fan Mr. Whammy extending his arms forward and shaking his fingers at the Bucks star during his free-throw attempts during Monday's blowout Game 2 victory."
It's always fair game for the fans to get into their opponents' heads in any appropriate way possible, but the league clearly wants to tow the line when it comes to the teams having a hand in that. For example, Brooklyn faithful continued the chant started in Miami with a 10-second count while Giannis was at the charity stripe.
And while the Nets' game events production team was quite creative in adding a visual counter to the mix, it's likely that the direct tease is a bit much to be instructed.
The Bucks are going to try and bounce back in Milwaukee on Thursday night to break out of a 2-0 deficit to the Nets.