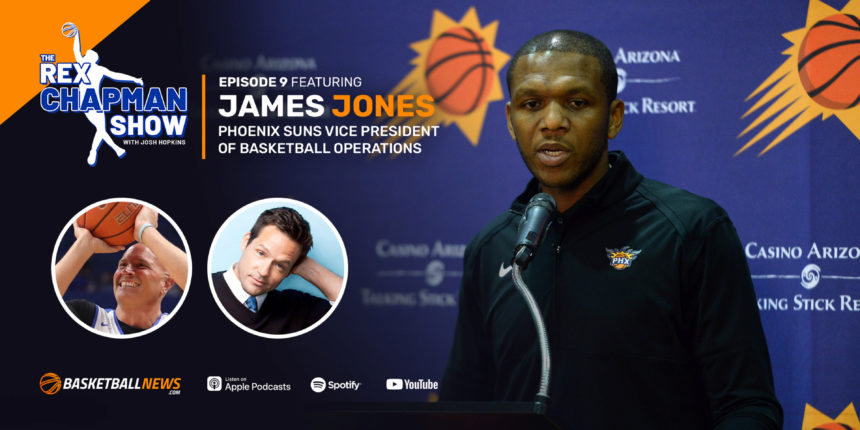 The Rex Chapman Show: James Jones on Suns' culture change, player-to-GM leap
On this week's episode of The Rex Chapman Show, Rex and Josh Hopkins are joined by three-time NBA champion and Phoenix Suns general manager James Jones. Once described by LeBron James as his favorite player, Jones describes his path to the NBA and how he transitioned to the Suns' front office. How did Jones take his mindset as a player and translate that to his GM role on the team with the NBA's best record?
Be sure to subscribe to "The Rex Chapman Show" on Apple Podcasts, Spotify or wherever you listen to podcasts. Also, leave a rating and review to show your support for the show!