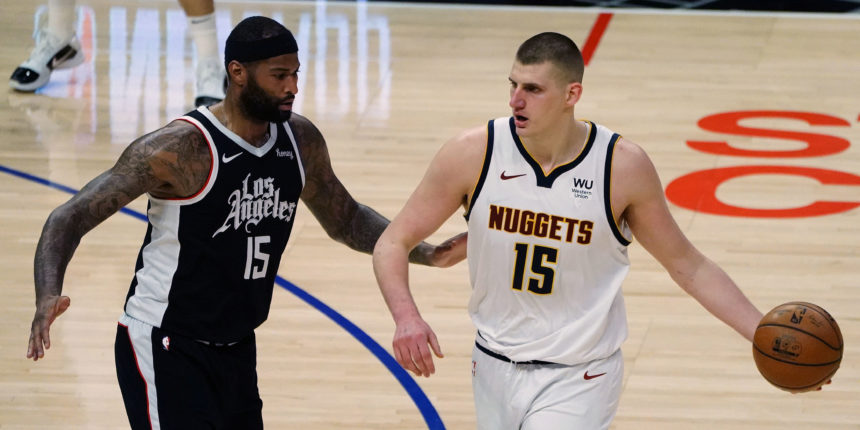 How a minor European tweak to box scores could impact the NBA
Dan Grunfeld is a former professional basketball player who spent eight seasons playing in various countries around the world, such as Germany, Spain, and Israel. He had a decorated career at Stanford University, and spent his life playing in different leagues internationally. He is the son of former New York Knicks guard and former Washington Wizards president Ernie Grunfeld. Dan shares his overseas experiences in the article below, detailing how the European game can positively affect the NBA.
After a crucial victory in the last home game of my second pro-basketball season, a teammate jumped on my back and poured champagne on my head. Our fans rushed the court, as a marching band serenaded us. I was playing in Spain at the time, living by the beach and lunching on paella, just a young American trying to figure out basketball in Europe.
Our whole team went out together that night to celebrate our triumph. We laughed and hugged and snapped pictures to commemorate the occasion. One of my Spanish teammates chugged a beer through his T-shirt, a maneuver I'd never seen before, but quite appreciated. None of us seemed to care that, out of the 18 teams in our league, we'd just positioned ourselves to finish in 14th place.
The concept of relegation is not new in Europe – teams that end the year at the bottom of the standings are relegated to a lower league the following year – but it ensures competitive play throughout the season. While my team in Spain had long been eliminated from playoff contention, our intensity only increased as we tried to avoid relegation. The overall level of play in our league never diminished, either, since nearly every team was fighting for something late in the year. During our end-of-season revelry, I remember thinking how different this was from the NBA, whose final stretch was often marked by a lack of engagement and blatant tanking by teams with nothing left to play for but a draft pick.
This year, however, thanks to flattened lottery odds that disincentivize losing and a new play-in tournament that keeps more teams in the postseason picture, the NBA is experiencing a late-season competitive renaissance. As the incomparable Howard Beck pointed out in his recent Sports Illustrated article detailing this phenomenon, "Twenty-four teams are still competing, with about a dozen games left on the schedule. That isn't just dramatic by recent NBA standards. It's downright revolutionary."
In the spirit of European leagues, the NBA has created systems and controls that have elevated the league's late-season product. As someone who played abroad in Europe, this got me thinking about other elements of the European game that have similar potential to improve (even just incrementally) some aspect of basketball here in the States.
I was immediately reminded of one small difference I observed in Europe that's likely unknown to the majority of basketball fans. It's a minor systemic wrinkle, yet one that I believe has lasting positive ripple effects across Europe's basketball culture. And who knows? It might just inspire America's next subtle basketball innovation from across the pond.
The distinct feature of European basketball I'm referring to is, believe it or not, the composition of the stat sheet. Let me explain! As a developing player in the States, I prioritized points over everything else. It had always been the final number displayed on my stat line, the one my eyes instinctively landed on after a game, the one my friends and I talked about to assess our performance. Points became our de facto North Star, the way we calculated our value or the quality of our play.
In Spain, by contrast, the last and most important number on any given box score isn't points; it's something called "valoración" (which translates to "assessment"). Valoración is a simple rating of a player's overall impact on the game, taking into account not only points, but also rebounds, assists, steals, blocks, shooting percentages, turnovers and fouls given and received. Box scores for the EuroLeague, the best international league in the world, are anchored by a similar rating. The calculation is unsophisticated and doesn't weigh the individual statistical components – a point and a block and a received foul are all worth the same, even though they might not have the same impact on the game – but it still effectively rewards and encourages well-rounded basketball. The Spanish leagues publicly distributes a weekly MVP award to the player with the highest valoración for that round of play.
While I was most focused on points when I got to Europe, my European teammates were most focused on valoración. Their measure of success was more nuanced than my own. Production for them was rooted in playing versatile and efficient basketball, whereas I overvalued my scoring total. This emphasis on a player's entire output, a mindset that is cultivated starting at the youth level, helps contribute to the team-oriented style that has come to represent the European game. European players are known for taking good shots, moving the ball, and valuing each possession – actions that are rewarded in their rating. For an example of the European basketball ethos, look no further than the San Antonio Spurs, a team that wowed audiences and won championships with a selfless, egalitarian, pass-first approach that was often described, with great admiration, as "international."
To be clear, I'm not suggesting that American players like me are selfish or unconcerned with winning, because that's absolutely false. The truth is that our basketball culture is merely a bit more individualistic than the European version, and our respective box-score constructions reflect that. America produces the world's best players because of that individualism, not despite it, but there's still little downside in clearly prioritizing total production over points, particularly with young players.
I'm also not suggesting that the NBA should just add a player rating to each stat sheet in order to highlight activity in a different way. It's not that simple, and similar measurements such as PER and PIE are already used at the NBA level, even if they're not included on each box score. Additionally, the NBA box score has featured +/-, the net change in score when a player is on the court, since 2007. The +/- computation is heavily influenced by a team's success and is not as representative of true individual yield as a performance rating, but it is certainly a step in that direction.
The takeaway for me is that, given how ingrained these outlooks become in basketball communities, there'd likely be value in helping developing American players to think about their effect on the game in broader terms than scoring. The NBA might consider exerting its sizable influence on the American basketball system to tinker with how production is summarized at the youth level, in high school and perhaps even in college. The G League could also be fertile ground to experiment with a new statistical format such as this one. For those ball players in America who'll one day be wearing NBA uniforms, it couldn't hurt to grow accustomed to standing out on a stat sheet by impacting the game in a variety of ways.
It's been many, many years since our team in Spain saved ourselves from relegation, but it's a memory that will endure. We were on top of the world that night, even though we were near the bottom of the standings. That shows how much we cared about winning at the end of the season. The NBA's play-in tournament, in combination with the modified draft lottery odds, has currently produced a similar effect in the world's top league. It's made me realize how healthy of an exercise it is, at the very least, to look to Europe for other opportunities to advance the American game.
The European stat line taught me to evaluate my performance in a more expansive way, which helped make me a better pro. It's an education I'm sharing now in hopes that it might benefit others earlier than it benefitted me. A slight adjustment to the current American box score is far from a panacea. At scale, though, it's the type of innovation that might have a positive impact on how eventual NBA players define success and, in turn, play the game.