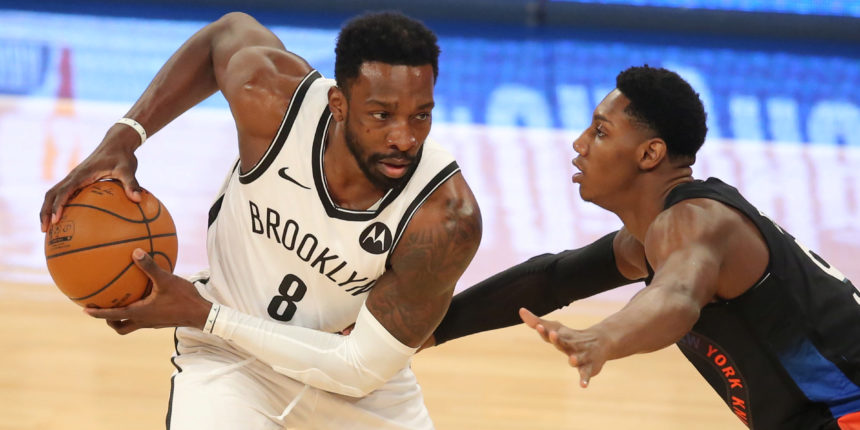 NBA players outperforming their contracts: Eastern Conference
In order to best quantify the salary that players should be making based on their performance, former Rosenhaus Sports vice president of basketball operations and NBA agent Joshua Ebrahim has spent the last 20 months developing a new platform called ProFitX. According to Ebrahim, ProFitX is the sports industry's first-ever comprehensive real-time financial and performance index powered by artificial intelligence.
One feature is Real-Time Contract Value, which creates a monetary value based on a player's on-court performance and skill-set.
Oftentimes when we talk about teams and salaries, the conversation is dominated by which team overpaid a free agent and players who haven't produced enough to justify their contracts (in some people's opinion). But which players have outperformed their current contract the most?
BasketballNews.com already assembled a roundtable regarding the biggest bargain deals in the NBA, but for this exercise, we'll take a more data-driven approach this (using Real-Time Contract Value).
We'll begin this two-part series with the Eastern Conference.
(Due to the frequency of rookie-scale deals undervaluing young talents, we will exclude them from this series. We will also have a minimum requirement of 40 games played.)
Atlanta Hawks: Brandon Goodwin - $1,701,593 | Real-Time Contract: $5,329,117 (+213.18%)
The undrafted Norcross, Georgia native has stepped up in a big way this season, particularly when pacing the Hawks sans Trae Young. In the three games he played at least 30 minutes, Goodwin has averaged 13.3 points, 4.3 rebounds and 4.3 assists. He has recently been relegated to a reserve role with the addition of Lou Williams and Kris Dunn's return from injury, but was paramount for Atlanta in the months of January and April.
Boston Celtics: Tristan Thompson - $9,258,000 | Real-Time Contract: $10,024,192 (+8.28%)
It is difficult to quantify Thompson's value on the floor with traditional statistics. He is a hustling extraordinaire that fights for every loose ball, does the little things in the paint and isn't afraid to take a defensive challenge, particularly on switches. He's also well-versed as a rolling big, and leads the Celtics with 215 screen assists. Thompson's most redeeming ability, however, is his ability to snatch rebounds and provide extra possessions.
Brooklyn Nets: Jeff Green - $2,564,753 | Real-Time Contract: $11,835,871 (+361.46%)
Aside from the somewhat surprising rim-crushing dunks he's had at the ripe age of 34, Green has been as steady as any veteran player in the NBA. Considering his professionalism, production on both ends and his versatility in general, It's kind of perplexing as to why he hasn't been able to cash in on his long-term value before this season. The Nets are his eighth team in the past seven seasons, and all of his deals have been for one year, and in Houston it was originally a 10-day contract. In addition to his defensive skills, Green is a reliable locker room guy and a tremendously-improved three-point shooter (39.5%) who is playing the most minutes of his career since the 2018-19 season, so he should be able to get a solid deal in the offseason with a contending team if he doesn't return to Brooklyn.
Charlotte Hornets: Jalen McDaniels - $1,517,981 | Real-Time Contract: $6,050,304 (+298.58%)
McDaniels had his two-way contract quickly converted into a standard deal the year he was drafted, so it doesn't quite count as a rookie-scale. Though the Gordon Hayward injury was a setback to the team, the 23-year-old has not taken his uptick of minutes for granted. Since April 4, McDaniels is averaging 10.4 points, 5.0 rebounds and a steal in a career-high 26.8 minutes per contest. He is a rangy defender at 6-foot-9, closing out perimeter shots, staying disciplined, playing passing lanes and, offensively, running the floor and being ready to catch and shoot.
Chicago Bulls: Ryan Arcidiacono - $3,000,000 | Real-Time Contract: $5,962,929 (+98.76%)
Arcidiacono barely meets the minimum requirement for this exercise with 42 games played (and only 10 minutes per game), and he hasn't quite been the sharpshooter he's been over the past two seasons with Chicago -- and usually shooters need to get reps in order to get into a rhythm. However, according to InStat, he has defended pick-and-rolls (0.86 PPP), catch-and-shoot (0.82 PPP) and catch-and-drive situations (0.72) at a respectable rate.
Cleveland Cavaliers: Dean Wade - $1,517,981 | Real-Time Contract: $8,441,563 (+456.10%)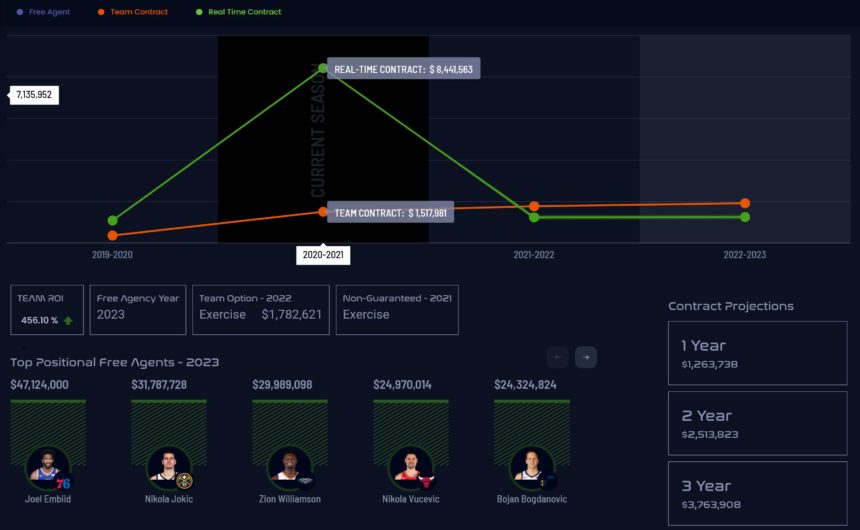 Did you know that the most successful starting lineup the Cavs have thrown out includes Wade? The quintet of Darius Garland, Collin Sexton, Isaac Okoro, Jarrett Allen and Wade are 4-1 together. It's largely due to the spacing that the stretch-four provides, and his long-distance sweet spots are in both corners (51.2%) and the left elbow (40%). He's also a solid rebounder, as evidenced by his recent 19-point, 12-rebound career night vs. the Indiana Pacers. Wade started out as an undrafted two-way contract player and worked his way into an every night rotation player, and that's admirable.
Detroit Pistons: Frank Jackson - $77,250 | Real-Time Contract: $12,215,306 (+15712.69%)
At the beginning of the season, Troy Weaver inked the former New Orleans Pelicans guard to a two-way contract. Prior to midseason, Jackson's minutes were sporadic; since that point, it was full-speed ahead. From March 15 and on, Jackson has played over 22 minutes per game, starting in six of those. He's averaged 12 points and has knocked down 41.6% of his threes, and defensively has navigated screens on the outside to defend hand-offs well.
Indiana Pacers: Edmond Sumner - $2,160,000 | Real-Time Contract: $10,915,772 (+405.36%)
While there may have been more turmoil than expected in Indianapolis, the emergence of Sumner has been an extreme bright spot for the Pacers. He brings a real physicality and has that dog in him, truly, on both ends of the floor. He's a savant in transition (1.31 PPP), a just-under-40% three-baller and a dependable option in the team's rotation -- so much that he's started 19 out of Indiana's last 20 games. Mighty impressive for anybody, but especially a No. 52 overall selection four years ago.
Miami Heat: Gabe Vincent - $77,250 | Real-Time Contract: $5,184,257 (+6,611.01%)
Due to Miami getting everybody back, Vincent's role has shrunk. But early in the season, with the Heat ravaged by health and safety protocols, injuries and inconsistencies, Vincent had the opportunity to play big minutes. In his first two career starts against the Philadelphia 76ers, he scored 45 points, dished out 11 assists and hit 34.5% of his 23 attempted triples in over 70 minutes of action. Following that game, his usage decreased, as did his output. Defense is his specialty, though, fighting away from the ball to stick to his man and defend out on the perimeter.
Milwaukee Bucks: Jeff Teague - $808,073 | Real-Time Contract: $9,183,063 (+1036.42%)
Teague began the season as a backup point guard for the Celtics; as soon as he started to find a rhythm with his new team, Boston dealt him to the Orlando Magic, where he was waived. So what did he do next? Reunited with his old friend Mike Budenholzer. Up to this point, Teague has played the role of a playmaker off the bench for the Bucks; it is of note that he has played fewer than 10 minutes over the last three games, but that could be just resting a vet for the postseason push. He's scored in double figures six times with Milwaukee as well, including a 19-point, 6-assist performance on April 9.
New York Knicks: Taj Gibson - $1,442,968 | Real-Time Contract: $8,269,682 ($473.10%)
The Knicks have an old-school feel under Tom Thibodeau's direction. Could it be because he's got his former Bulls with him? Gibson has proven that his gas tank isn't anywhere near empty, with a career-best 66.7% True Shooting percentage and a 2.1 Defensive Box Plus-Minus. He is a burly stalwart who makes sound rotations, has great awareness and grabs key rebounds, including those oh-so-important cleanups.
Orlando Magic: Dwayne Bacon - $1,678,854 | Real-Time Contract: $12,848,836 (+665.83%)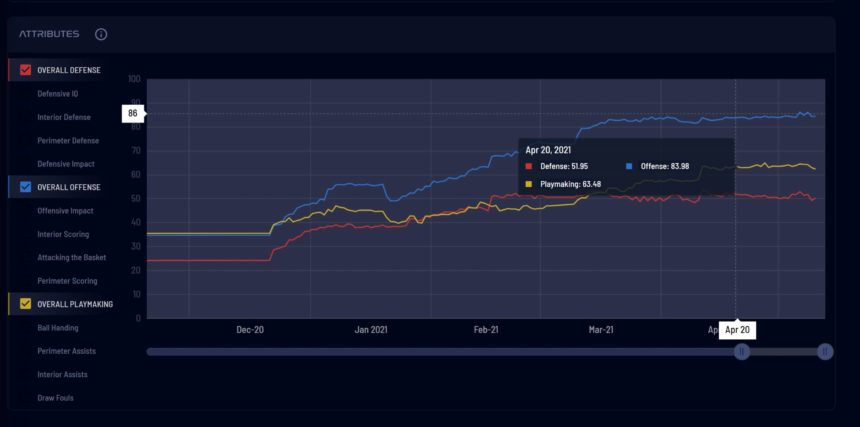 Bacon seemingly comes out of nowhere with multiple big-time scoring stretches every year. Under Steve Clifford for the second time in his career, the fourth-year swingman has averaged a career-high 11.2 points on 10.1 field goal attempts per night, as well as over three rebounds a game. Bacon loves to get into the pull-up mid-range, and his lengthy frame allows him to get to his spots.
Philadelphia 76ers: Furkan Korkmaz - $1,762,796 | Real-Time Contract: $15,251,267 (+765.17%)
Korkmaz signed a two-year minimum deal in 2019 after the Sixers declined his third-year team option on his original rookie deal. While he's been nursing an ankle injury as of late, the Turkish flamethrower has been a regular member of Philadelphia's rotation for the past two seasons. He's always ready to fire in the corner, and is anything but bashful when it comes to attempting shots off the catch that come his way.
Toronto Raptors: DeAndre' Bembry - $1,737,145 | Real-Time Contract: $6,449,471 (+271.27%)
With the Raptors thinned out by injuries, protocols and generally poor luck, Bembry had the opportunity to showcase his jack-of-all-trades skill set. Despite his shortcomings as a shooter, he does a lot of things well that don't show up in the box score with hustle plays and stout defense. He forces turnovers, gets out on the break and finishes. He's also a solid cutter and possesses quite a bit of athleticism.
Washington Wizards: Garrison Mathews - $77,250 | Real-Time Contract: $6,450,182 (+8249.75%)
It's not easy when rotations aren't consistent, but when Scott Brooks started Mathews for 21 games straight between Feb. 12 and March 25, he gave the Wizards a consistent three-point threat every time he was out on the floor. A solid catch-shooter, he drained a 43.8% perimeter clip during that span. That's a huge deal with Russell Westbrook and Bradley Beal drawing the attention they do. While he has been in and out of the rotation as of late, that deserves plenty of praise for an undrafted mid-major player on a two-way contract.