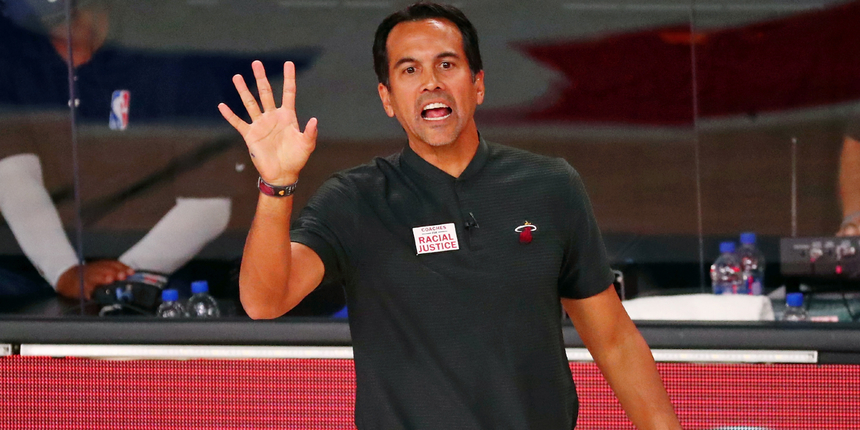 Spoelstra confident Heat can come back
Despite staring at a 2-0 hole after being dominated by the Los Angeles Lakers for most of Game 2 of the NBA Finals, the Miami Heat are holding on to a belief that they can find a way to win. Sure, they played Friday's game without one of the team's leading postseason scorers in Goran Dragic, who tore the plantar fascia in his left foot. And yes, they also were without Bam Adebayo, who had a strained neck and shoulder.
Still, the Heat don't want to hear about the odds being stacked against them.
"We don't give a s--- what everybody else thinks," Heat coach Erik Spoelstra said after the 124-114 loss. "What will it take? Whatever is necessary. Simple as that. If you want something badly enough, you'll figure it out. Our group is stubborn, persistent, and we just need to figure out how to overcome this opponent."
Source: Malika Andrews of ESPN
ANALYSIS: The Heat, who have been the underdog story since the NBA re-start, have the odds stacked against them once again as they face an 0-2 deficit in the Finals. The Heat suffered another tough loss in Game 2 on Friday as Miami could not string together enough stops to close the gap on the Lakers.
Miami is hoping that at least one of their two injured starters (Adebayo, Dragic) will be able to rejoin the team for Sunday's pivotal Game 3 matchup.