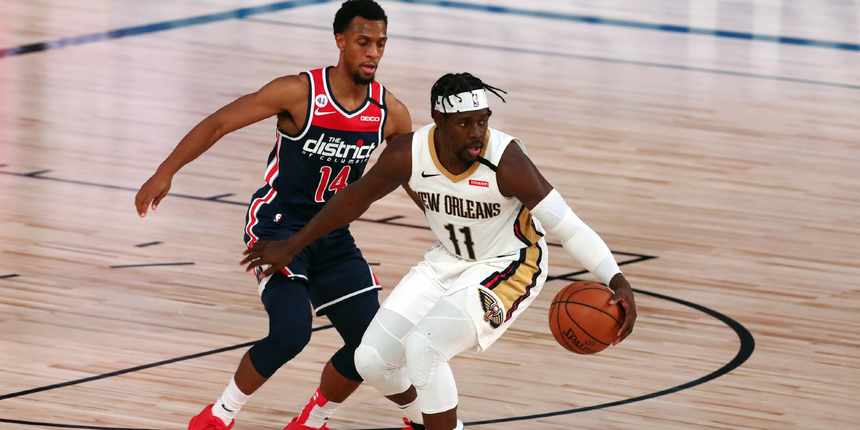 Nuggets interested in Jrue Holiday?
There was chatter at the deadline around Pelicans guard Jrue Holiday, and I wouldn't be surprised at all if those discussions get revisited. Holiday has one year left on his contract before he can become a free agent, so the Nuggets would need to assess whether they think he could be a long-term play or if they're comfortable going for it next season. I think Gary Harris and/or Will Barton could absolutely be used in a trade to land a player like that, along with at least one or two first-round picks. The Nuggets have No. 22 (via Houston) this upcoming draft.
Source: Mike Singer of The Denver Post
ANALYSIS: After losing in the Western Conference Finals, Denver feels like they are just a couple of pieces away from making the next leap and contending for a title. The Nuggets could look to bolster their backcourt this offseason and Jrue Holiday is someone Denver has shown interest in before.
Holiday would be a great addition for Denver, as he is a great ballhandler and would alleviate some of the pressure off of Jamal Murray down the stretch. Gary Harris and Will Barton are two candidates to be packaged with picks in a potential trade for Holiday.