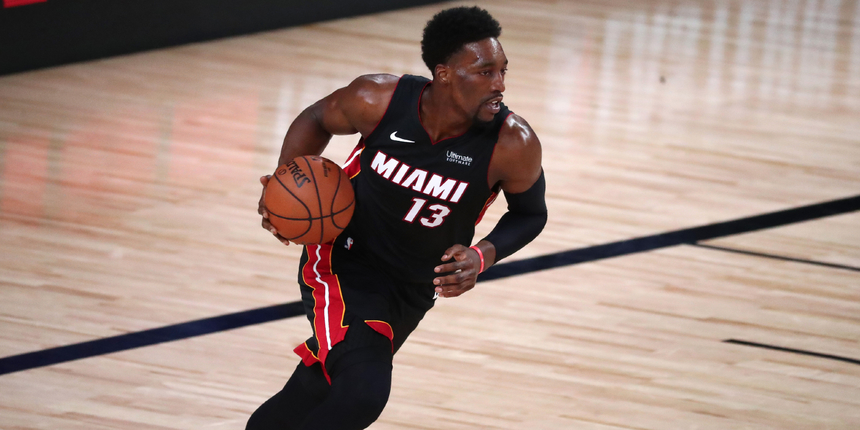 Bam Adebayo takes blame for Game 5 loss
Miami Heat All-Star big man Bam Adebayo took the blame for his team's 121-108 loss to the Boston Celtics in Game 5 of the NBA's Eastern Conference finals on Friday night.
"I played like s---," Adebayo said after the game in Lake Buena Vista, Florida. "Bottom line. I put that game on me. It's not my teammates' fault, it's not my coaches' fault, it's me. ... I missed too many shots I should have made. Put that one on me."
Source: Nick Friedell of ESPN
ANALYSIS: Adebayo nearly put up a triple-double with 13 points, 8 rebounds, and 8 assists in 38 minutes on the floor in Game 5. But his presence and activity on the defensive end did not seem to be the same as what we saw in Games 1-4. Adebayo went on to say that he felt a step behind on the floor for the Heat and vowed to be better. Miami had an encouraging first half overall, but saw their halftime lead get erased after the Celtics blitzed the Heat in the third quarter outscoring them 41-25.
Game 6 is up next on Sunday as the Celtics face elimination once again.