The NBA announced its full 2021 NBA All-Star teams on Tuesday evening. While the starters have been known for the past week, the reserves for both the Eastern and Western Conferences were announced.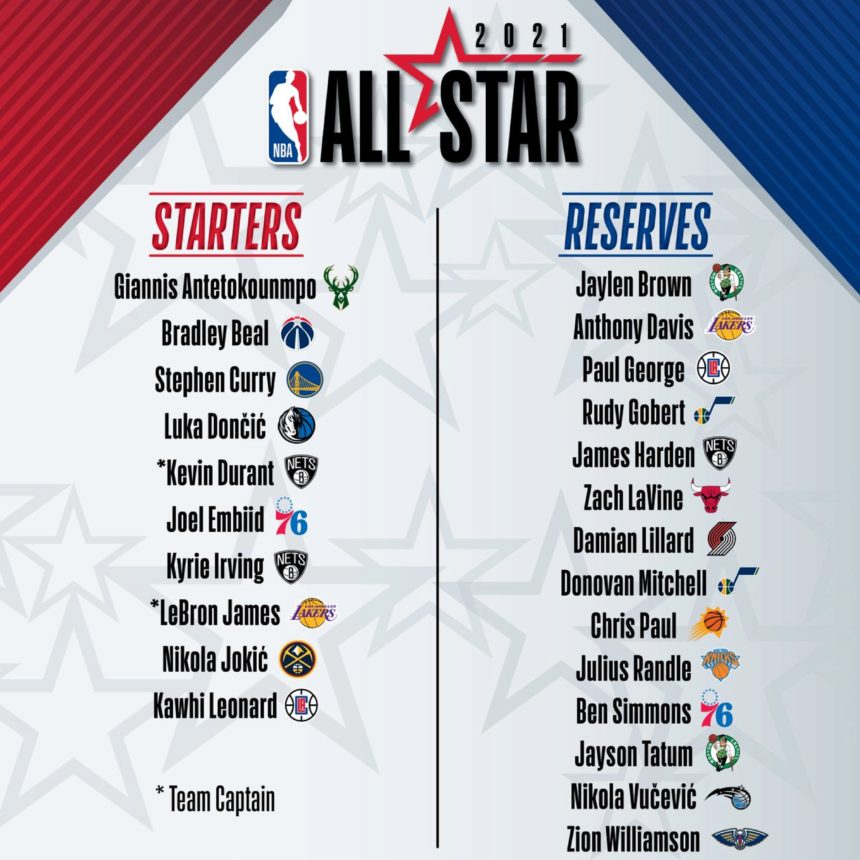 In the Eastern Conference, Brooklyn's James Harden, New York's Julius Randle, Boston's Jayson Tatum and Jaylen Brown, Chicago's Zach LaVine, Philadelphia's Ben Simmons and Orlando's Nikola Vucevic join the starting five of Brooklyn's Kevin Durant (captain) and Kyrie Irving, Philadelphia's Joel Embiid, Milwaukee's Giannis Antetokounmpo, and Washington's Bradley Beal.
As for the Western Conference, Phoenix's Chris Paul, LA's Paul George, Portlant's Damian Lillard, Utah's Donovan Mitchell and Rudy Gobert, New Orleans' Zion Williamson, and Los Angeles' Anthony Davis will join the starting five of Los Angeles' LeBron James (captain), Dallas' Luka Doncic, Golden State's Stephen Curry, LA's Kawhi Leonard, and Denver's Nikola Jokic. It is likely that Davis will need an injury replacement as he continues to rehab from an Achilles injury and likely will not play until after the All-Star Break.
The NBA All-Star Game will take place on March 7 in Atlanta at State Farm Arena.