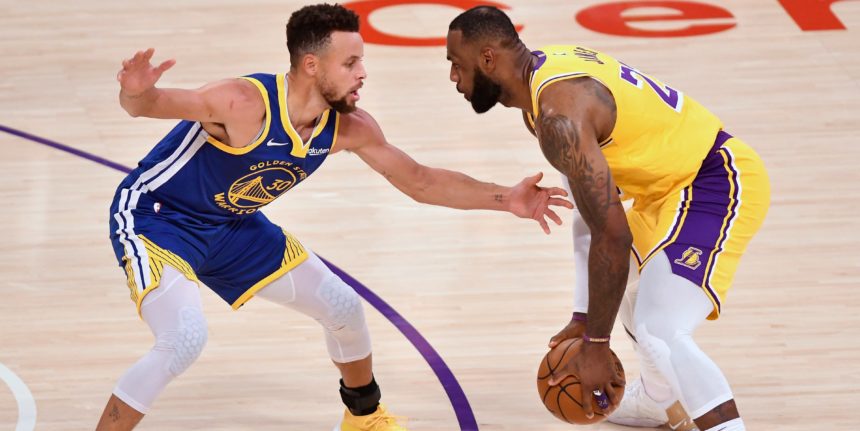 Study: Which NBA players get trolled the most on Twitter?
Which NBA player receives the most negative tweets on a daily basis? Whose mentions are predominantly positive? Thanks to a new study by TopRatedCasinos.co.uk, we have the answers.
They compiled roughly 3,000 tweets that were sent to various NBA players between October 2020 to January 2021, and each tweet was analyzed for positive, negative and neutral words using the online analytics tool SEMrush.
They found that Golden State Warriors guard Stephen Curry is the most-trolled NBA player on Twitter. Of all the tweets sent to Curry, 27.9% had a negative tone, which was the highest percentage of any player.
Washington Wizards guard Russell Westbrook received the second-most negative tweets, with 24.6% of his mentions categorized as negative.
In third place is Philadelphia 76ers center Joel Embiid, with 22.3% of tweets mentioning him reflecting a negative tone. In tweets about Embiid, the most-used emoji was the garbage-bin emoji, per the study.
Rounding out the top-six were Los Angeles Lakers forward LeBron James (22.1% negative tweets) and Brooklyn Nets stars Kevin Durant (21.7%) and Kyrie Irving (20.7%).
Which players had the lowest percentage of negative tweets?
Warriors guard Klay Thompson doesn't get many trolls in his mentions, as just 14.6% of tweets directed at him were negative. Jamal Crawford (15.7%), Chris Paul (16.4%), Isaiah Thomas (16.9%) and Anthony Davis (16.9%) also don't get as much hate as their NBA peers.
Interestingly, despite receiving the most negativity, Curry also received the most positive tweets of all the players analyzed (1,325). Of the 2,789 tweets to Curry that were analyzed, 1,325 were positive, 778 were negative and 686 were neutral. While he may have haters, he has plenty of diehard fans as well.
The study also tracked which players received the highest percentage of positive tweets.
Curry (47.5%) and LeBron (46.7%) received the most positive tweets, showing that there's plenty of love mixed in with the hate. Brooklyn Nets forward Blake Griffin (46.7%) and Portland Trail Blazers forward Carmelo Anthony (46.1%) also got a lot of positive tweets.
The big takeaway from this study is that professional athletes can't please everyone. Even the players whose mentions were mostly positive still had negative tweets directed at them roughly 15% of the time.
Once you reach a certain level of fame, you'll inevitably deal with haters and trolls.