When you came up in the 1990s, it's hard to watch the NBA today and not think about how the game was taught and played 20 or 30 years ago.
Because most people regarded me as a 3-and-D player for most of my career, one of the questions that I get most is which of the current generation of players embody the same kind of spirit and energy as guys like me, Bruce Bowen and Shane Battier.
Truth of the matter is most dudes who played the game would probably agree that the traditional 3-and-D player doesn't really exist anymore. Or, at the very least, they're completely different than they were when I was coming up.
To me, the original 3-and-D guy was Scottie Pippen. Everybody used to compare my game to his because he used his frame, size and feet to guard multiple positions and that's what everybody fell in love with. Eventually, though, his talent began to shine through to the point where he got more opportunities to do other things. Six championships later, Pip is a Hall-of-Famer.
I think that's a good way to think about most of the players who may have just been asked to simply play defense and shoot three-pointers once upon a time. Today, most teams don't have that luxury.
Think about teams like the Lakers, Clippers, Nets and Warriors (to name a few). They're so talented and so top-heavy that opposing teams might have a tough time matching up against them if they have players who only specialize in one or two things on the basketball court.
Because the game has become so free-flowing and offenses are now so equal opportunity, teams can no longer win games by having guys on the court who can only do one or two things well. This isn't football or baseball where a guy can get in the rotation by only specializing in one thing. The NBA is just too talented these days.
That's why you get to see players like Nikola Jokic and Joel Embiid shine. If those guys came up in the 1990s, their coaches would have never encouraged them to shoot threes or try to take guys off the dribble. I think the same thing applies to some of my favorite role players in the league today: Marcus Smart, Patrick Beverley, Draymond Green, Kelly Oubre and Cedi Osman.
Even though none of those guys fit the traditional mold of a 3-and-D player, overall, they're the kinds of players that teams need to win in this league. And overall, I think less position specialization is good for the game. These five guys have been developed to become so much more than a traditional 3-and-D player, and that's helping to produce the high-level basketball we've grown to love watching! Here's a breakdown of my favorite active role players:
Marcus Smart
What I love most about Smart is that he brings his energy and passion every single day. No days off.
There aren't too many players like him. The will to want to play defense -- that gets the ultimate respect. He also pays attention to the scouting report and isn't afraid of mixing things up and diving on the floor. For him, it's all about winning. Eventually, Boston began to trust him a little more and allow him to do more things, so he became way more than a 3-and-D-type player.
With the high scoring and long-distance shots, everything is about putting up numbers and getting on highlights; that's what is sexy in today's NBA. Playing defense and mixing things up and taking charges? Those things aren't really celebrated the way scoring is. Depending on the front office, they also aren't rewarded as handsomely when it comes time for contract negotiations, so the commitment to do the little things and be a guy who does the dirty work comes from a place that's truly about selflessness. You gotta be someone who buys into the team aspect and wants more than their individual shine. I think Smart is definitely one of those players. Love him.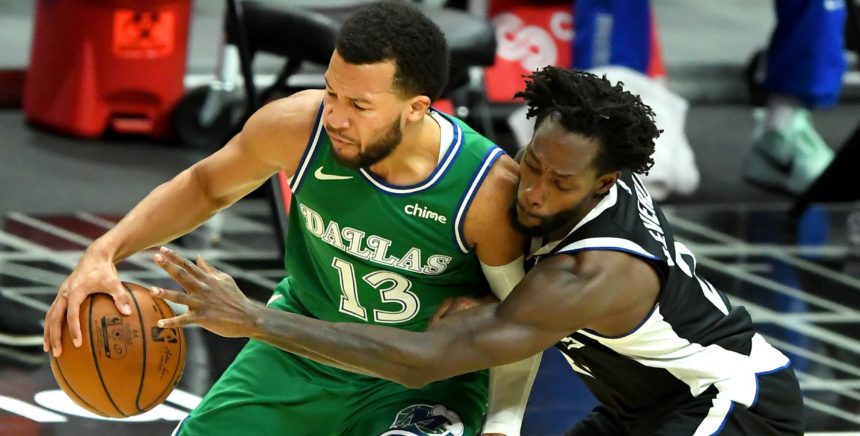 Patrick Beverley
Beverley is another player who I never get tired of watching. He's getting in your face, he's taking charges and he's mixing it up. Whether it's LeBron James or Russell Westbrook, he's someone who isn't gonna back down from any challenge and, to make things even better, he's basically shooting 40% from three.
At the end of the day, he's a tough-ass point guard, an old-school point guard. Back in the 1990s, a second-string point guard's job was so important because it was his responsibility to pick up full court, change the tempo of the game and control the offense until the starters get back in. When I think of solid point guards from the 1990s, I think of guys like Derek Harper, Sam Cassell and Bobby Jackson. Beverley reminds me of that type of guard.
Calling someone an "old-school" point guard is a major compliment because offenses were so structured and individual possessions were valued so much that coaches wouldn't entrust just any player with that kind of responsibility. It was a badge of honor to be called a point guard; you had to be a floor general who could be trusted. Pat Bev is exactly that. He's known for his tough defense, but he's also become a marksman. He gets my vote — I'd take him on my squad any day.
Draymond Green
Not much needs to be said about Draymond. Some people credit him for helping to push the league into this era of "position-less" basketball because he was one of the few guys who could guard opposing bigs, outworking and outrebounding them while also handling the ball and creating offense for Steph, Klay and the rest of his teammates.
Outside of our battles in the Finals when I on the Cavs' coaching staff, I never had any personal relationship with Dray, but it's obvious to anyone who watches that he's the heartbeat of the Warriors. He makes everything go. He's obviously a very tough and versatile defender and he badly wants to stop guys. He does a good job of knowing player personnel and scouting reports, and he is one of the smartest players I've ever been around.
Coming out of Michigan State, Dray had a good upbringing and a lot of pride in his game. From the moment he got his opportunity to play (he didn't become a starter until his third year in the league), he never let it go. A lot of guys would have pouted and been bitter after not getting immediate opportunity, but he just decided to beat everyone's ass.
Three championships and three All-Star appearances later, it's safe to say the Warriors wouldn't have become who they were if not for him.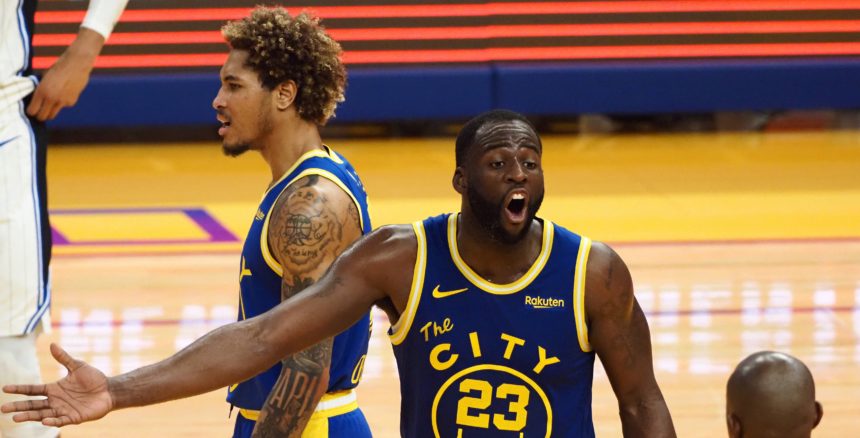 Kelly Oubre
If I'm building a team, Kelly Oubre is definitely a young player I would want on my squad.
The Thunder had him for a second, but they probably dealt him because they wanted to give Shai Gilgeous-Alexander the keys. Even though they're still trying to figure some things out, I think in Golden State, and especially with Draymond, Kelly's game is gonna go to the next level.
When I think about Kelly and him being one of my favorite players, it makes me laugh because I remember when he was younger, I thought dude was a bit of a clown -- and I mean that with love.
It was crazy because he just always had his swag, even when he was barely playing. He seemed like he always wanted to bring attention to himself, even when he was really inconsistent. He'd make one jump shot, come down the court and airball two others, but he'd be smiling and talking trash anyway. He had his swag and confidence from Day 1.
At the end of the day, though, that kind of attitude and self-belief is what will make him successful. He's one of the few players who play the game with effort, passion and joy. He also does it while doing the dirty work, which I love.
On the real, Kelly had the swag before he deserved to, but in the years since I've coached against him, I've just seen him grow so much that I appreciate it, especially knowing where he came from.
If he sticks with the Warriors long-term, once the team gets some better chemistry and Klay returns, they have the opportunity to be a real problem.
Cedi Osman
I gotta show some love to my guy Cedi Osman out in Cleveland. I didn't have the chance to coach him for that long, but he embodies what I think a young player should be. He was put in a situation where the only way he could even get on the court in Cleveland was to dedicate himself to doing the little things. I mean, he was playing behind LeBron James.
Cedi came into the league being a decorated European player, but he barely played for us. Even still, his toughness and the energy that he brought was there from the beginning. He was defensively disruptive and dedicated himself to getting playing time by outhustling and outworking everybody.
What I respected most is how he just stuck with it. He would play well in practice with us, get sent to the G League, put up numbers and then come back and ride the bench. Even still, he never went against the grain and just stayed with it, stayed committed, put his head down and did his work. He was just committed, and once LeBron left, like Draymond, he took advantage of his opportunity. I see big things coming for him.
--
It's funny… I originally started thinking about which 3-and-D players I admired in the league and eventually realized that term is kinda obsolete. Today, in the NBA, we just have guys who can play. Some do different things than others, some gets more accolades than others and some just do the little things that make the biggest difference.
These are five of my favorites.