Dating back to when he was 9 years old, Malcolm Brogdon has made plenty of trips to Africa, a place he truly loves and is passionate about. This past week marked yet another visit with the NBA for Basketball Without Borders, where he along with several players and coaches from around the league played a part in grooming the next generation of basketball youngsters — on and off the floor.
"I just have a heart for it over here, a heart for the continent and developing these guys and giving them a real opportunity," Brogdon told Basketball News via Zoom.
"I think it's always an amazing opportunity when I get to come over here and work with the young talent, because there's a wealth of it in Africa. They don't have the resources and they don't have the nutrition and the development that we have, but once they do, these kids are gonna take off. So I definitely applaud the NBA for being over here and giving them an opportunity."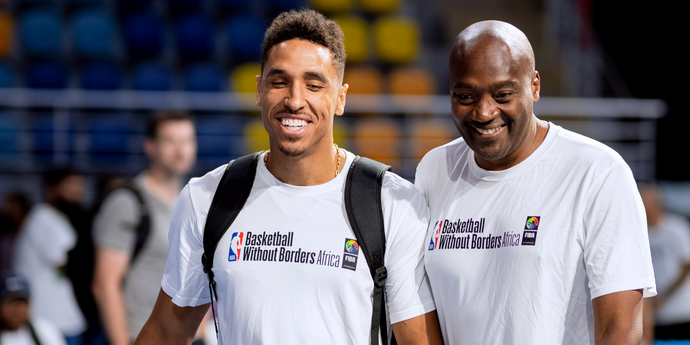 (Photos via NBA Africa)
Held in Cairo, Egypt, for the first time since the program expanded into Africa, Basketball Without Borders returned after a brief hiatus. (The last event occurred in Dakar, Senegal, in 2019, which Brogdon also participated in at the time.) BWB Africa 2022 brought together over 60 of the top men and women's prospects under the age of 18 to learn and compete.
The camp featured a variety of activities, including movement efficiency drills, offensive and defensive skill stations, three-point contests and 5-on-5 games, plus sessions about life skills and leadership development. In addition, everybody involved was able to explore the country — most notably seeing the pyramids and going to the National Museum of Egyptian Civilization.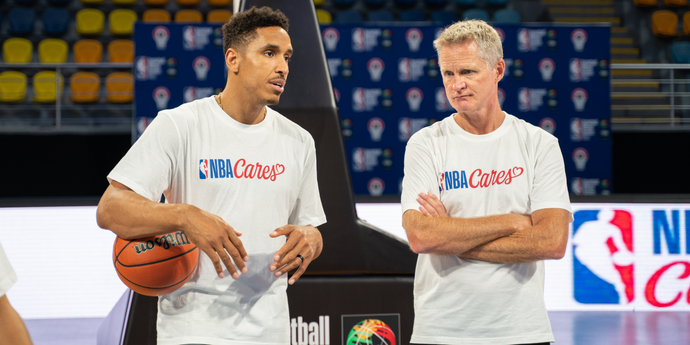 Finding himself coaching for the second consecutive time, Brogdon quips that such a responsibility "is a whole different monster than playing." With that being said, the 29-year-old envisions he'll continue to be involved in developing the future talent that comes from Africa.
"It's up to guys like myself in the NBA that have a platform and have a name that can come over [to] encourage these guys, shine some light in their life, work with them and learn from them, and allow them to learn from you," Brogdon said.
With BWB Africa coming to a close on Wednesday, Basketball News spoke with Brogdon about his foundation, the Boston Celtics' upcoming season and more.
You've long talked about how important your platform as an NBA player is and how it can be used to help people. Could you speak about your clean water initiative in East Africa and your Brogdon Family Foundation that started two years ago?
Brogdon: "For sure. I have a foundation, the Brogdon Family Foundation. It focuses on two things. One side is education domestically and the other side is clean water internationally. Especially on the clean water side, we've seen a lot of progress over the last couple of years. We're building clean water wells in East Africa — Tanzania and Kenya. We have over 20-to-25 wells in the ground in those two countries. We're doing a lot of really good work and really impacting people's lives."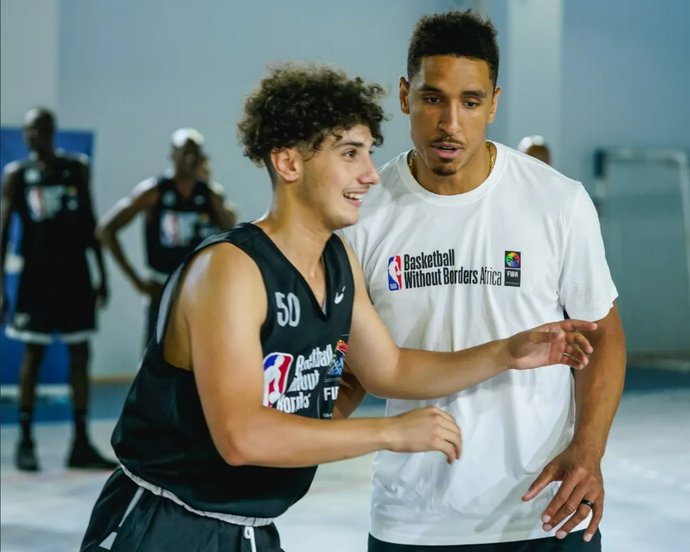 It's got to be cool to be able to spend time with Grant Williams out there, especially now that you're teammates with him. Have you gotten the chance to get to know him better and talk ball?
Brogdon: "Yeah, we've talked a lot of basketball. We've spent a lot of time together. We've talked business, we've talked life. I got to meet his mom, she's here. Grant's a great guy. He's a smart guy. He takes the game serious, takes life serious. He's an impressive guy, so I've really enjoyed my time with him."
I'm sure you're stoked for camp to start in a few weeks. You seem thrilled to be playing in Boston now. What makes that organization stand out to you?
Brogdon: "Their history, right? I mean, they're the most winning organization in the league, and I think they're more hungry to win than anybody. You can see that with the move they made for me and [Danilo] Gallinari. They want to improve. They want to win a championship. It's all about Banner 18 for 'em. Now that's all it's about for me as well, and I'm excited to be a part of that."
Have you had the chance to talk to Gallo after his injury?
Brogdon: "I reached out to him. I sent him a text that just said, 'Hey man, praying for you. Get healthy, we need you this year.' He said, 'I appreciate it, brother.' It was short. When you get injured, it's frustrating. You want people to check on you, but a lot of the time, you don't want to talk a lot about it, so I just sent a text out to let him know I was thinking about him and I was praying for him."