A month before the 2019-20 NBA season started, Kendrick Nunn made some bold predictions. Despite being an undrafted player on a non-guaranteed contract, he told me that he wanted to compete for the NBA's Rookie of the Year award. He shared some lofty long-term goals too.
"I'm an All-Star player. I'm a Hall of Famer," Nunn told me. "That's my goal and I know that's what I'm going to reach."
Fans saw these quotes and started cracking jokes. Many of them had never even heard of Nunn and they thought he was delusional. How could a 24-year-old undrafted prospect compete with the likes of Zion Williamson, Ja Morant and R.J. Barrett in the Rookie of the Year race?
Ten months later, Nunn finished second in Rookie of the Year voting behind Morant -- the best ROY finish for an undrafted player in NBA history -- and became the first undrafted player to win the Rookie of the Month award multiple times (in November, December and January).
Nunn emerged as a key contributor for the Heat, averaging 15.3 points, 3.3 assists, 2.7 rebounds, 2.0 threes and 0.8 steals on 43.9/35.0/85.0 shooting splits. And while his minutes decreased at the start of the playoffs, Nunn stayed ready and played a significant role for Miami during the NBA Finals (averaging 10.5 points, 3.5 rebounds, 1.8 assists and 1.5 threes in 22.7 minutes). When asked about silencing those preseason doubters, Nunn smiles.
"It be like that; it always has to come from within first and you have to show people and prove it to them," Nunn said. "That's what I'm all about."
Now, Nunn is heating up again. His minutes dropped off to start the 2020-21 NBA season, but he's been playing more recently. Last night, he delivered one of the best performances of his NBA career to beat the Toronto Raptors, finishing with 28 points, 8 rebounds, 5 assists, 4 threes and 1 steal while shooting 9-12 from the field, 4-6 from three and 6-6 from the free-throw line.
Over the last two contests (both of which Miami won), Nunn averaged 23.0 points, 6.5 rebounds, 4.0 assists, 3.0 threes and 1.5 steals on 63.0/60.0/100.0 shooting splits.
BasketballNews.com recently sat down with Nunn to discuss his development, what he learned from the Heat's Finals run, trade rumors, living in Miami, his relationships with teammates and more.
You finished as the runner-up in the Rookie of the Year race, and the other two finalists were the No. 1 and No. 2 picks in the draft (Zion Williamson and Ja Morant). What did it mean to you to get the second-most votes?
Kendrick Nunn: "It meant a lot. To even be in that position, it just showed all of the hard work that I put in - the things that I did and the belief I had in myself. [It felt good] just to show the world, just to prove to everyone what kind of player I am and what I can do."
Do you feel like you should've won the Rookie of the Year award over Ja Morant?
KN: "Of course! Of course I should've won. I mean, if you think about it, [when have we seen] someone who was under the radar and who nobody knew and then they win multiple Rookie of the Months and has a season like that? It's really rare for an undrafted player to perform like that and have the kind of season that I had. Obviously, it's expected that a lottery pick -- the No. 1 pick or No. 2 pick or No. 3 pick -- will win that award. So, just from a 'shocking-the-world' thing, I feel like I should've won."
I don't think people realize how hard it is to make it as an undrafted player. You're fighting to get noticed and land on a team; then, you have to battle for your roster spot and a guaranteed contract. What were some of the challenges you faced as an undrafted player?
[Note: Nunn slipped on draft night in large part because he plead guilty to a misdemeanor battery charge after an incident with an ex-girlfriend. Because of this incident, he was dismissed from the University of Illinois' basketball team and transferred to Oakland University. If you or someone you know needs help, call the National Domestic Violence Hotline at 1-800-799-SAFE.]
KN: "I mean, there are a bunch of challenges. You need to have confidence in yourself and then you need to prove yourself every day. You can't slack; you have to show up every day and be elite at that level. I mean, the challenges come from all over the place. Adversity can hit at any time, so the thing is just fighting it and overcoming that."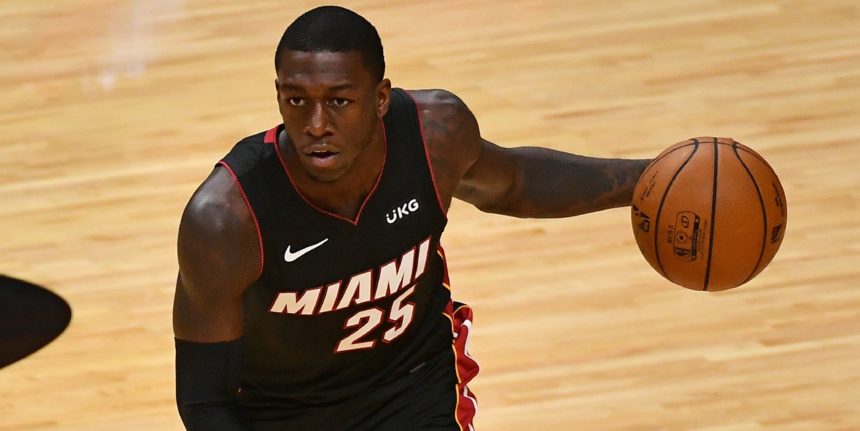 What advice would you give to the guys in this class who just went undrafted?
KN: "I would just want to tell them that the journey isn't over. This could be the beginning of your journey. You're going to get a chance to go to training camp with a team and to try to make that roster. I would also tell them: Don't put your head down, just continue to work. Opportunities come left and right, so just be ready for them."
What did you learn from playing in the NBA Finals last season?
KN: "That was a crazy experience. I mean, that's the highest level of basketball -- it don't get any higher-level than that. And I learned a lot. Just the style of play, what it takes to [produce] in the playoffs, what it takes to win a game in the playoffs, what it takes to win a series… The pace is different. You have to really lock into personnel and the tendencies of different players. The style of play is a lot different than the regular season too, so just getting used to that and comfortable with that will help me in the future, for sure."
What was it like to play on basketball's biggest stage, knowing that millions of people were watching?
KN: "It was fun, man. It was fun. The entire world was watching. That was the only basketball that was being played at the time, so you know that the entire world is watching, and you just want to play well and you want to win. That's the only thing that was going through my mind, just trying to lock in, focus, pay attention to details, try to win every possession and play my best. But I love [playing on that stage]. I'm in an empty gym working on my game and practicing so that when the lights are on and everybody's watching, everything becomes easy -- it's second nature."
At the start of the playoffs, you fell out of the rotation for a bit and there were some games you didn't play. That's happened again at times to start this season. What did you learn from that experience and how are you handling that?
KN: "There was definitely some adversity there. It was tough. As a young guy, my first year in the NBA, after starting throughout the majority of the season and then having to come off the bench during the playoffs and things like that and then almost not playing at all during the first series, it was definitely tough, mentally. But I think I'm just a different type of player and have a different type of mental toughness where I can get through things like that. I just see where I can improve and not get down on myself and just continue to try to stack good days on top of each other and just continue to get better."
It can be difficult for players to transition from starting and knowing what minutes you'll be playing every night to coming off the bench and not knowing when you'll check in or how long you'll be out there. And when you check in off the bench, you're cold too. I've talked with Jamal Crawford about this: it's not easy to provide instant offense off the bench and deal with your minutes fluctuating.
KN: "It's different. You just have to know what type of situation you're in. Being ready is the most important thing. If you get thrown in, you can't get out there and not be aggressive. Once you get out there, if you aren't getting as much time, as soon as you're out there you've gotta be aggressive and play the right way. If you do that, things will fall in line. … I'm just doing everything I can [to stay ready] and whatever Coach needs me to do, I'm doing that. I'm bringing my strengths to the table and I think things will fall in line."
Your name has popped up in trade rumors a bit over the last year. Do you keep up with trade rumors or do you try to block them out?
KN: "I pretty much block them out unless my agent contacts and tells me that there's a possibility that I could get traded. Anything on social media and stuff, obviously I'm on there so it comes up and I read it, but I try to just ignore it and stick to what my team tells me."
There's been a lot of talk about the Heat's culture and how they do things. Since arriving in Miami, what do you think of their culture and how you've fit in with it?
KN: "I think it's a perfect spot for me. I think I landed in the place where I needed to be and where I'm most comfortable. I love to work hard. I'm a worker, and that's what we do here. That's what the coaches are all about, just working hard and getting better. So, I fit perfectly."
What aspects of your game were you focused on improving over the offseason?
KN: "Just tightening my game all around -- ball-handling and shooting because you can never get enough of that; I'm constantly trying to get better at that. Pick-and-rolls, extending my range at the three-point line, getting stronger, getting my body more intact. Just becoming more elite, that's really what I've been working on."
What are some of your goals for this season - individually and as a team?
KN: "This season, my No. 1 goal is I want to run it back to the NBA Finals. We gotta get that Finals win. (smiles) That was kind of upsetting to me that we didn't get that win, and we could have. Personally, I just want to become better in all areas of the game -- all of my stats, how I contribute to the team and just be better. I definitely want to be an All-Star this season, and I'm working hard to do it."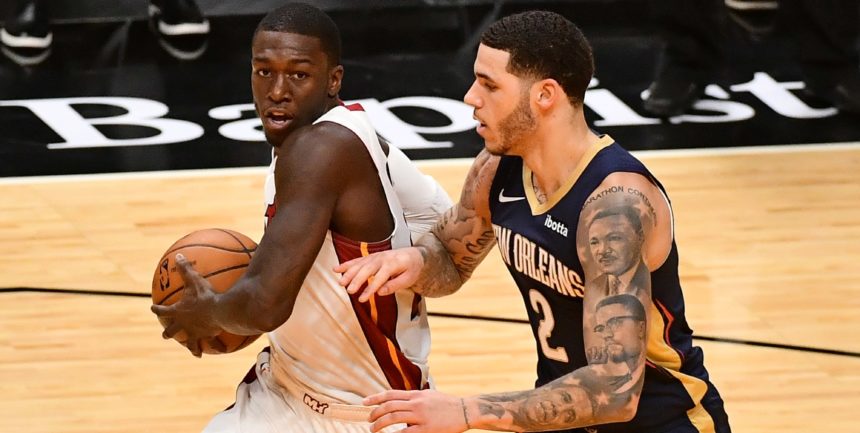 You went from playing in the NBA Finals in October to starting a new season in late-December. How did the condensed offseason impact you and this team as a whole?
KN: "Well, this was really my first offseason in the NBA, so I really haven't experienced a 'full' NBA offseason, which is usually four or five months, I think. So, the short offseason didn't feel too bad to me. I took a couple weeks off after the season and then I just got right back to work, and my body felt good. So, I felt like I was ready to go."
You and Tyler Herro are both terrific scorers and up-and-coming players in Miami. What's your relationship with Tyler like?
KN: "Man, Tyler, that's my brother. Me and him talk every day, and we challenge each other every day too. I love that relationship with him because we're so close, but we're also so competitive. You know what I mean? We're both always looking to win or get an advantage over the other, so it's a fun relationship. We have a lot in common. He's from Milwaukee and that's not too far from Chicago, so he's got some [of that] DNA in him, you know what I mean?!"
Jimmy Butler had been labeled as a tough teammate and his leadership was questioned in the past (perhaps unfairly), but he's been a terrific fit in Miami. You guys seem to love his leadership style and it works to bring the best out of this team. What's been your experience with Jimmy and how is your relationship with him?
KN: "It's been great. Jimmy has been very helpful for me and he just feeds confidence to everyone on the team. And the way he plays and his unselfishness, you don't see that in many top-tier guys in the league. There aren't many stars who are unselfish like that and play the way he does and lead the way he does, so I'm not sure where people got that 'bad-teammate' narrative from. He's a great leader and I'm very thankful for him."
I feel like he's very misunderstood.
KN: "Yeah, definitely. I mean, if you're, like, sensitive, maybe he comes off [a certain way] and you wouldn't like him. I mean, he's very straight-forward. But if you're about winning and you want to get better, Jimmy is one of the guys you'd love to have on your team."
Over the offseason, there was a report from ESPN that some people around the NBA viewed Miami's Finals run as a fluke and that you guys aren't viewed as a threat to contend this season now that you're no longer playing in the bubble and benefitting from that set-up. What would you say to that?
KN: "There's always going to be haters. When we came to the bubble, we knew that there was an opportunity to win a championship. That's our mentality every year -- that we're going to try to win the championship. Fluke or not, we went to the Finals and we're going to try to do it again this year."
How have you enjoyed living in Miami?

KN: "I love Miami. It's been very different to get away from the cold weather because, as you know, I'm from Chicago. The weather here is perfect year-round. I can go down to the beach in December and get a workout in. That's the best part of why I love living here. It's just a great workout spot. Like, who doesn't want to go out to the beach and work out in the sand year-round?! You can go outside and enjoy yourself whenever!"