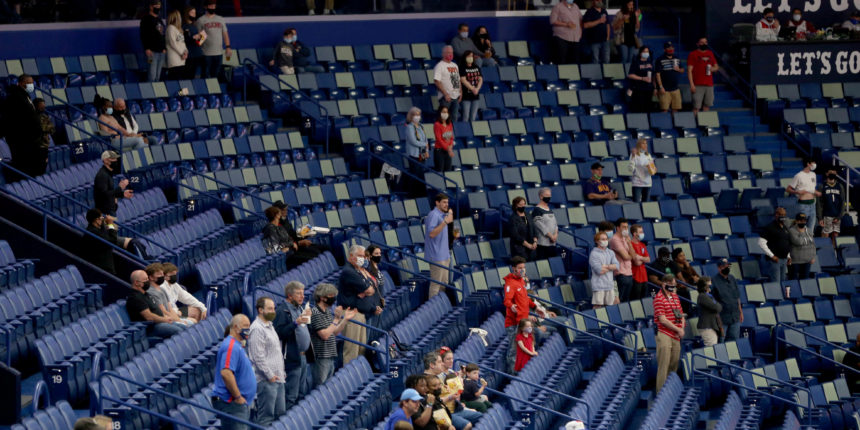 NBA home-court winning percentage will be worst ever this season
Home-court advantage wasn't much of an advantage in the NBA this season.
The combined home winning percentage of NBA teams this season will be the worst in league history, something that can at least partly be attributed to fan attendance being severely limited because of the ongoing pandemic and the protocols that the league had to put in place.
With two days remaining in the regular season, NBA teams are now assured of winning no more than 55% of home games.
Source: Tim Reynolds of The Associated Press
ANALYSIS: Tim Reynolds went on to say that at least 11 teams with finish with a losing record at home this season and the league has never had a season where 12 teams finish with a losing home record. The league's previous worst-home-record season was just last year when home teams won 55.1% of the time. As Reynolds said, this of course can be attributed to the lack of fans at games this year, as playing at home does not provide the same advantage when there is no crowd noise.
Throughout the NBA's history, home teams usually win about 62% of the time, suggesting that this season may just be an outlier because of the pandemic.