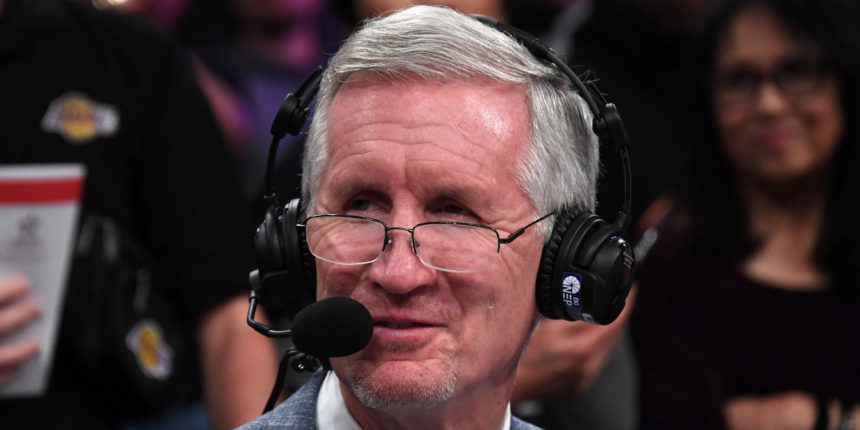 Mike Breen among media members honored by Hall of Fame
Mike Breen — the longtime voice of the New York Knicks as well as the NBA on ESPN and ABC — was one of the honorees Friday night by the Naismith Memorial Basketball Hall of Fame, one of the Curt Gowdy Media Award winners that pay tribute to the game's best storytellers in various mediums.
Source: Tim Reynolds of The Associated Press
ANALYSIS: Breen, who is best known for his 'Bang!' calls, joined Jim Gray, Michael Wilbon, and the Inside the NBA crew of Charles Barkley, Shaquille O'Neal, Ernie Johnson and Kenny Smith as recipients of The Gowdy Award on Friday night.