If the kiss of death in the NBA is being under 6-feet tall, Markus Howard of Marquette is a dead man walking.
No matter that he led the NCAA in scoring last season at 27.8 points per game, or that he finished last season with five-straight games scoring at least 30 points, or that he dropped 51 on USC last Thanksgiving and had two other games with at least 40.
He measured just 5-foot-9 ½ without sneakers and weighed 170 pounds at the NBA Draft Combine, which hurts his stock because NBA scouts shy away from little guys.
Howard is currently ranked No. 62 on ESPN's latest draft board, which means he could go undrafted on Nov. 18. If so, that would make it two years in a row that the NCAA's leading scorer was not selected. Last year, Chris Clemons from Campbell University was not drafted, but he was signed afterward by the Houston Rockets and eventually had his two-way contract converted into a regular NBA contract.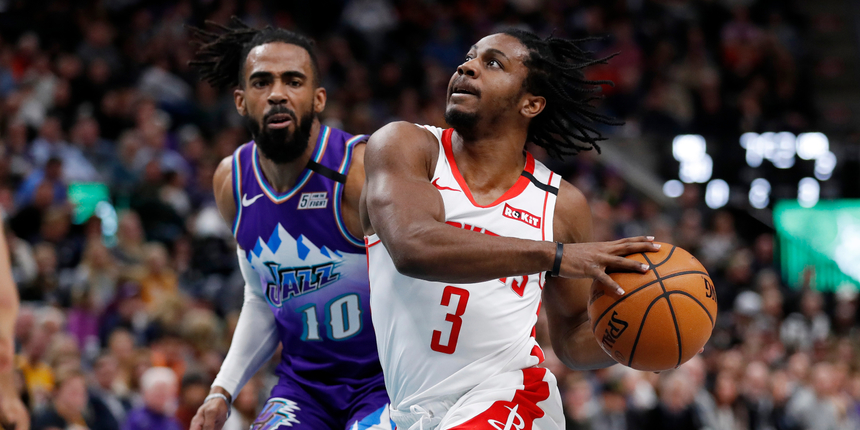 Trae Young of Oklahoma was the last No. 1 NCAA scorer to get drafted, going fifth overall to the Atlanta Hawks in 2018. He finished last season as the No. 4 scorer in the league (29.6 PPG), and he is the most untouchable player on Atlanta's roster -- despite being 6-foot-1, short by NBA standards.
James Daniel III led the nation in scoring as a junior at Howard in 2016. He transferred to Tennessee, but got injured, went undrafted in 2018 and ended up playing professionally in Cyprus.
As we count down the days to the 2020 NBA draft while simultaneously wondering what the 2020-21 season will look like, front-office executives around the league are in the difficult position of having to make judgments on players without seeing them at an in-person NBA Draft Combine (as they would under normal circumstances).
That makes most of the mock drafts we are all seeing even more of an educated guessing game than usual, and more astute front offices are seeking diamonds in the rough who will drop lower than they should, often for fairly benign reasons (like not being 6-feet tall).
Simply being able to put up points is not enough when it comes to playing in the NBA, where what you can do defensively is almost as important as what you can do offensively. And if a first-rate scorer is someone an opponent is going to exploit on the other end of the court, the guy will probably end up eating pasta (basketball parlance for playing professionally in Europe) before too long.
We are now in early November, and there will be more than two weeks of risers and fallers in a variety of mock drafts found on the Internet, some better than others. (Our Matt Babcock, for example, knows what he's doing and posted his latest mock draft today). But keep in mind that front offices often leak misinformation to draft pundits in order to confuse opposing teams. If "Team X" is said to be especially intrigued by "Player Y," take it with a grain of salt.
With that being said, here are three players that NBA consultant Ryan Blake of "Marty Blake and Associates" believes may be undervalued on draft night. All three players will have their phone ringing off the hook with training-camp invites right after the draft if they are not selected 1-60.
Markus Howard, Marquette
He spent four seasons at Marquette, and his junior season included a 53-point night against Creighton, and 45-point nights against Kansas State (ranked 12th at the time) and Buffalo (ranked 14th at the time). He also went for 38 points against 14th-ranked Villanova. The prior season, as a sophomore, he had a 52-point game against Providence.
"He's an unbelievable athlete, has a fire in his belly and plays hard on both ends of the floor," Blake said of Howard. "He has a fearless mentality, and scouts will not ignore that.
"He shot over 42 percent for his career in a big-time conference, but he is going to have to prove that he can defend NBA guards and is not prone to turning the ball over."
Babcock's prediction: Drafted in the 50s or undrafted.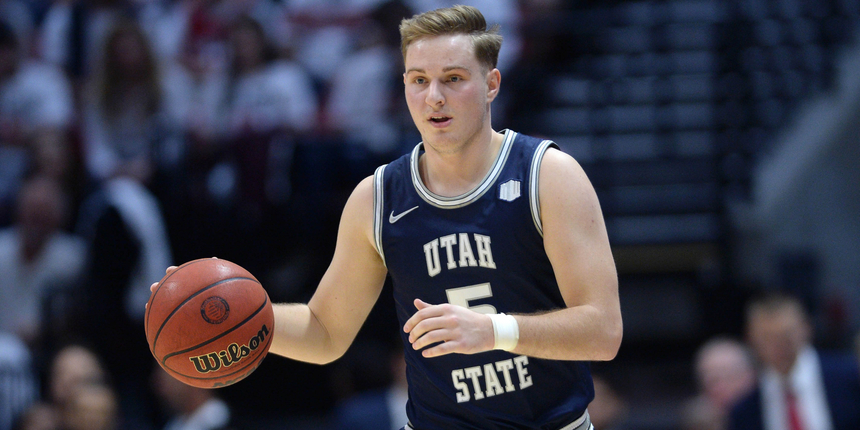 Sam Merrill, Utah State
As somewhat of a combo guard for the Aggies, Merrill started all 32 games and averaged 19.8 points while shooting 41 percent from the three-point line. A four-year starter, he led the Aggies in assists all four seasons and was named "Best Defender" by his teammates as a freshman. Merrill also won Mountain West Tournament MVP in back-to-back seasons. A graduate in business administration, he has been married for two-and-a-half years and spent two years in Nicaragua as a Mormon missionary.
"He has a calm intensity, which is sort of an oxymoron, but you watch for someone like this who truly competes for 40 minutes whether his team wins or loses," Blake said. "Coaches know he wants the ball in his hands at the end of games and will either shoot or make the right play."
Babcock's prediction: Drafted in the low 50s or undrafted.

Paul Reed, DePaul
Coming out after his junior season, the 6-foot-9 power forward averaged 15.2 points, 10.7 rebounds and nearly three blocks per game for the Blue Demons. Reed shot nearly 52 percent from the field while also averaging almost two steals per game.
"He makes a huge impact at both ends of the floor, although he didn't shoot it great from deep (30.8 percent)," Blake said. "But he made plays for others and defended, and he just crashes the glass. But he can immediately come into the league and make an impact, because everyone knows you can't play NBA basketball if you can't play defense. He has an awkward jumper, but he can become a better shooter in time because he has the work ethic. And at 22 years old, he is mature."
Babcock's prediction: "A good intangibles guy. A motor guy. I have him going No. 45 (to Orlando)."