In one of the only drafts in recent memory where there wasn't a consensus first overall pick, it was Anthony Edwards selected by the Minnesota Timberwolves (who were allegedly fielding trade offers for the pick up until the 11th hour). The football-star-turned-basketball-player fit Minnesota's need for a shooting guard in the wake of Malik Beasley facing felony charges (which could've forced their hand).
Edwards, who admitted to ESPN that he "doesn't follow basketball" and would give up the NBA for a shot at playing football professionally, also plans to release his own music, but not until he is established in the NBA. It was bittersweet to watch Edwards' name be called first; he sat on a couch with paintings of both his mother and grandmother who raised him together, and both lost their battles with cancer when Edwards was just 14 years old. Though something that won't show up on a stat sheet, navigating the loss of a mother is something that Edwards can potentially assist Karl-Anthony Towns with, as the Timberwolves star revealed that his own mother, Jacqueline Cruz-Towns, passed away in April due to complications from COVID-19.
Despite a report from Adrian Wojnarowski that Klay Thompson had suffered a lower leg injury during a workout just prior to the draft, the Golden State Warriors didn't change their course. The Warriors selected James Wiseman, a 7-foot-1 big man who had a brief stay at the University of Memphis. The center position was one that desperately needed filling; Wiseman, being the tallest player in the draft and a five-star recruit, certainly helps Golden State's chances to fill that void. Wiseman's post-secondary career was scrutinized heavily, with his eligibility being questioned by the NCAA after coach Penny Hardaway was alleged to have acted as a booster for Wiseman and the Tigers.
Patrick Williams was the draft pick that took everyone-- pundits and fans alike -- by surprise after being drafted fourth overall by the Chicago Bulls. But upon learning that his mother, Janie, owns a flower shop -- and that Williams had developed a broad knowledge of flowers and how to care for them -- he immediately became a league-wide fan favorite. (I became a fan, at least).
The other first-round surprise, trending in the opposite direction, was the fall of R.J. Hampton to No. 24. He joins the Denver Nuggets via the Milwaukee Bucks. While his stock may have dipped rather significantly, it will be a pleasure to watch him play alongside Jamal Murray and under the tutelage of Mike Malone.
But the most interesting fact of the entire draft was the selection of Tyrese Haliburton to the Sacramento Kings. Believe it or not, he is the youngest player ever drafted since his Feb. 29 leap-year birthday makes him just 5 years old.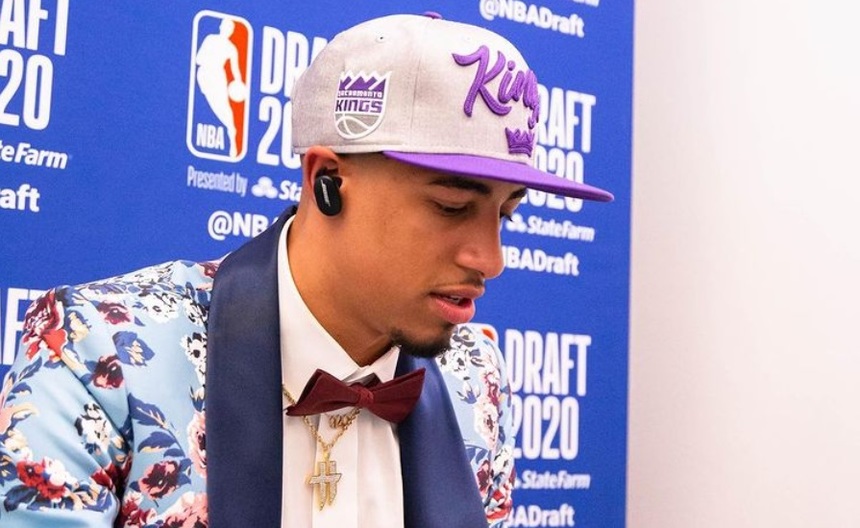 By the Numbers:
- 6 Shooting Guards
- 4 Centers
- 10 Point Guards
- 8 Power Forwards
- 7 Small Forwards
- 2 Memphis Tigers
- 2 Florida State Seminoles
- 2 Kentucky Wildcats
- 2 Washington Huskies
- 2 Arizona Wildcats
- 2 seven-footers
- 2 players under 6-foot-3
- 6 players who did not come from the NCAA
- 2 players from the Australian NBL
- 2 players from the EuroLeague
Oldest Player Drafted: Payton Pritchard, Boston Celtics (22 years, 296 days)
Youngest Player Drafted: Aleksej Pokusevski, Oklahoma City Thunder via Minnesota (18 years, 329 days)