The University of Maryland has a history of not recruiting local talent.
I'm not from Maryland, but I have lived in Prince George's County for 20 years now since coming here to play with the Washington Wizards back in 2001. I've never understood why the Maryland Terrapins refuse to take advantage of the incredible talent that's surrounding them.
On New Year's Eve, former DeMatha standout Hunter Dickinson absolutely shined against the Terps to the tune of 26 points, 11 rebounds and 1 block (while shooting 10-11 from the field and 6-7 from the free-throw line). The 7-foot-1 center completely dominated the game.
Don't get me wrong: Maryland played a good game right up until the end of the second half when Michigan pulled away. The final score, 84-73, definitely isn't indicative of the quality of the game. Maryland had great play from Donta Scott, Eric Ayala and Jairus Hamilton in particular, but Hunter was just too much to deal with down low. He scored on an array of duck-ins and post moves that made every old-school big across the country proud. Two feet in the paint, jump hooks coming across his right shoulder; two dribbles to the middle, reverse drop-step, hook off the backboard. We're talking classic big-man moves. And every time he scored in the first half, he stared down the Maryland coaching staff. At halftime, the announcers explained why.
Last year at DeMatha Catholic High School, Hunter won every accolade possible. Dickinson earned All-Met Player of the Year and WCAC Player of the Year honors, and he was named Maryland's Gatorade Player of the Year. He graduated as a three-time First-Team All-WCAC selection and was even invited to play in the Jordan Brand Classic.
I personally saw him score 40 points against St. John's his junior year, and that's when I heard the buzz that he wanted to go to the University of Maryland. However, as the announcers explained, Maryland never recruited him -- hence the staredowns. He even received a tech one time (which I thought was a very weak call, but I digress).
This made me think about all of the local recruits that Maryland has passed on over the years.
Back in 2009-10, I played with Kevin Durant on the Oklahoma City Thunder. He told me that he grew up wanting to go to Maryland (like most PG County kids), but they never recruited him.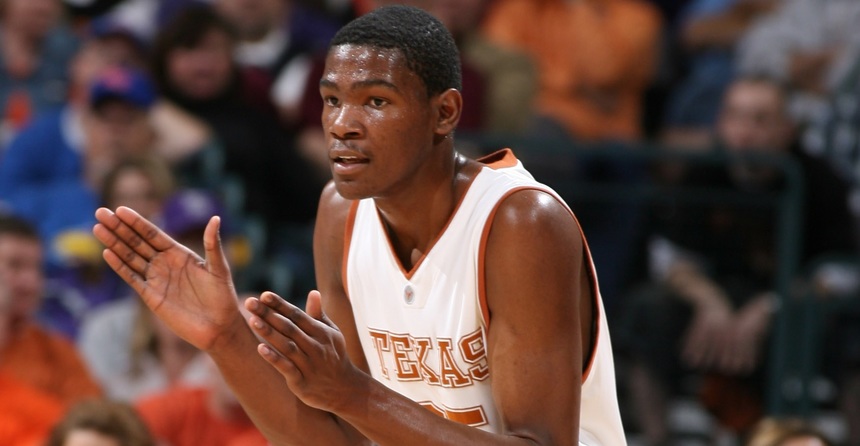 DerMarr Johnson, who many were saying could've left high school after his junior year and been a lottery pick, also wanted to go to Maryland.
Johnson was essentially LeBron James before LeBron James, according to NBC Sports Washington: "Picture a 16-year-old kid with tons of basketball skill, athletically gifted and a mind for the game tearing up courts in the area in the late 1990s. Sounds like a phenom from Akron, Ohio just a few years later. And if not for an NBA rule at the time restricting non-high school graduates from entering the NBA Draft, DerMarr might have made that leap to the highest level of basketball even before graduating."
I asked DerMarr multiple times why he didn't go to Maryland and he always said that they didn't show interest in him.
"They barely recruited me," Johnson said. "They didn't do a good job of trying to get me at all. If I went there, a lot of the guys who came after me probably would've gone there too. They made it seem like, basically, I should be happy they even kind of wanted me. I was like, 'Are you serious? I've been the best player in the country for a few years now.'"
Jeff Green, who is currently playing with the Brooklyn Nets, is also a Prince George's County product. Like Durant and Johnson, he aspired to play for the Terps. When he joined me on my show, "The Rematch," I asked him why he didn't go to Maryland.
"I would like to place the blame on Gary Williams," Green said. "They gave their last scholarship away. I actually told him this a few years ago. I wanted to go there. I bled [Maryland colors]; like, fear the turtle! Like you said, anybody who is from Maryland who's a baller, you fear the turtle. That's the first college you know. But they gave their last scholarship away. They wanted me to go prep, but I didn't want to go prep, so I said, 'Try to figure out a way.' They didn't. So Georgetown was recruiting me and so I was like, 'I'm going to Georgetown.' That was the only visit I took. I went there and when I signed, JT3 got the job.
"So, in my mind, I wanted to make Georgetown the best area school during the years I'm there. Because Maryland didn't recruit me, you guys are going to have to pay somehow. They actually didn't want to play us. We wanted to play them my junior year. You know you sign the contract and you play at the Verizon Center or on their campus for a couple years, but they didn't want to do it! So that's when I knew I had them (laughs)."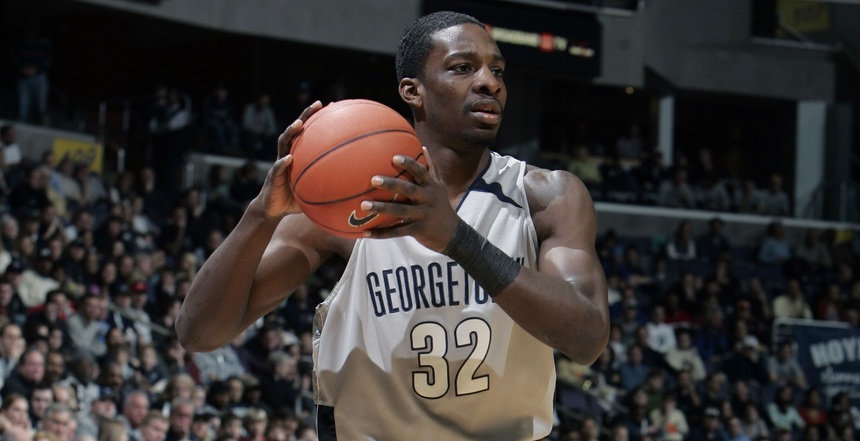 Coach Gary Williams has admitted to missing out on local talent during his time at Maryland. He said that not offering Victor Oladipo a scholarship was perhaps his biggest recruiting regret.
"I'm sure there was others, but he's the one that comes to mind right away for me when I think about that," Williams said, according to Sports Illustrated.
Yes, there were plenty others including Michael Beasley, Quinn Cook and Ty Lawson (just to name a few).
Williams said he was unsure if Oladipo would've selected Maryland if he offered him a scholarship, but regrets not making more of an effort.
"I know that I could've recruited him harder if I had done a better job," Williams said, per SI. "If I give it my best shot and we don't get a player, okay, we move onto the next guy and see what you can do. But in that case he was sitting right there."
If you're a Maryland fan, these stories are tragic and heartbreaking. Prince George's County is a special place and it's been a hotbed for basketball talent for decades. Durant produced a great documentary over the summer called "Basketball County: In the Water," which showcased Prince George's County basketball to the entire world.
Current Maryland head coach Mark Turgeon is a solid leader who runs a good program, but he cannot continue the Gary Williams tradition of overlooking the tremendous talent that's right in his backyard. Coach Turgeon has had some success landing local products since taking over the program (such as Melo Trimble, Jalen Smith and Anthony Cowan among others).
However, in June, Hunter Dickinson tweeted: "Imagine if the two HM programs in the DMV actually recruited kids in this area for basketball... They'd be top 5 in the country every year."
Imagine if the two HM programs in the DMV actually recruited kids in this area for basketball... They'd be top 5 in the country every year

— Hunter Dickinson (@H_Dickinson24) June 8, 2020
I'll take it a step further: With the amount of talent in this area alone, the University of Maryland could create a Fab Five made up solely of Prince George's County players. Wouldn't that be something?